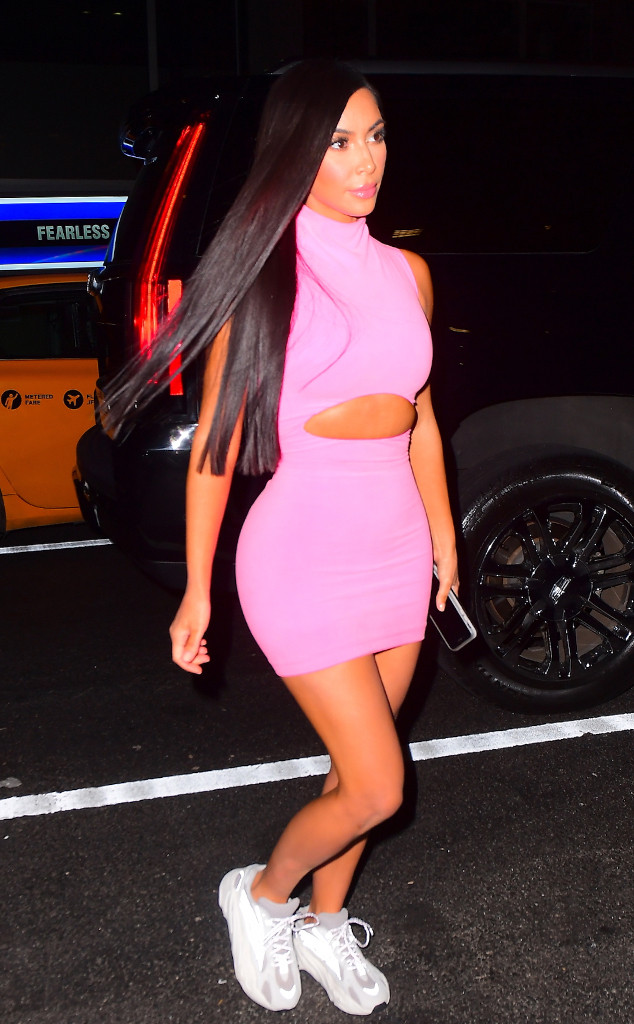 247PAPS.TV / SplashNews.com
Kim Kardashian is being body shamed on social media over her latest KKW Beauty campaign photo.
On Wednesday, the Keeping Up With the Kardashians star shared a picture on social media from her new Flashing Lights collection campaign, shot by David LaChapelle. But the photo, which shows the KKW Beauty founder striking a pose in a bodysuit alongside model Quinten Barnard, has been receiving some harsh criticism online over Kim's appearance.
"nice photoshopping of your butt," one Instagram comment reads, while another asks, "who is that and where is the rest of her butt?"
Another social media user commented, "Yikes. Photoshop much?"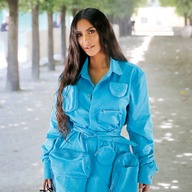 Photos
Kim Kardashian's Best Looks
View this post on Instagram
? @david_lachapelle for @kkwbeauty wearing GOLD Big Bank & Rollie available now at kkwbeauty.com
A post shared by Kim Kardashian West (@kimkardashian) on
But Kim's fans are also coming to her defense over the photo, with one commenter writing, "Y'all actin like so many other famous ppl(which y'all love) don't photoshop their pics. She still making more money than all of y'all. Leave her alone."
The E! star also received some social media love from her BFF La La Anthony, who commented fire emojis on the Instagram snap.
While Kim has yet to comment publicly on the criticism, it was just months ago that she slammed Photoshop rumors after posting a photo that many believed was a "Photoshop Fail."
"I'm seeing online and on news media outlets that I suffered a 'Photoshop fail,'" Kim wrote on her website. "So ridiculous! I reposted a picture on Instagram that a fan had already posted—I only added a filter to it. It looks like the fan mirrored the photo, which is the reason the car looks like that. So, this is actually really funny to me!"
Watch a brand new episode of Keeping Up With the Kardashians Sunday at 9 p.m., only on E!
Source: Read Full Article