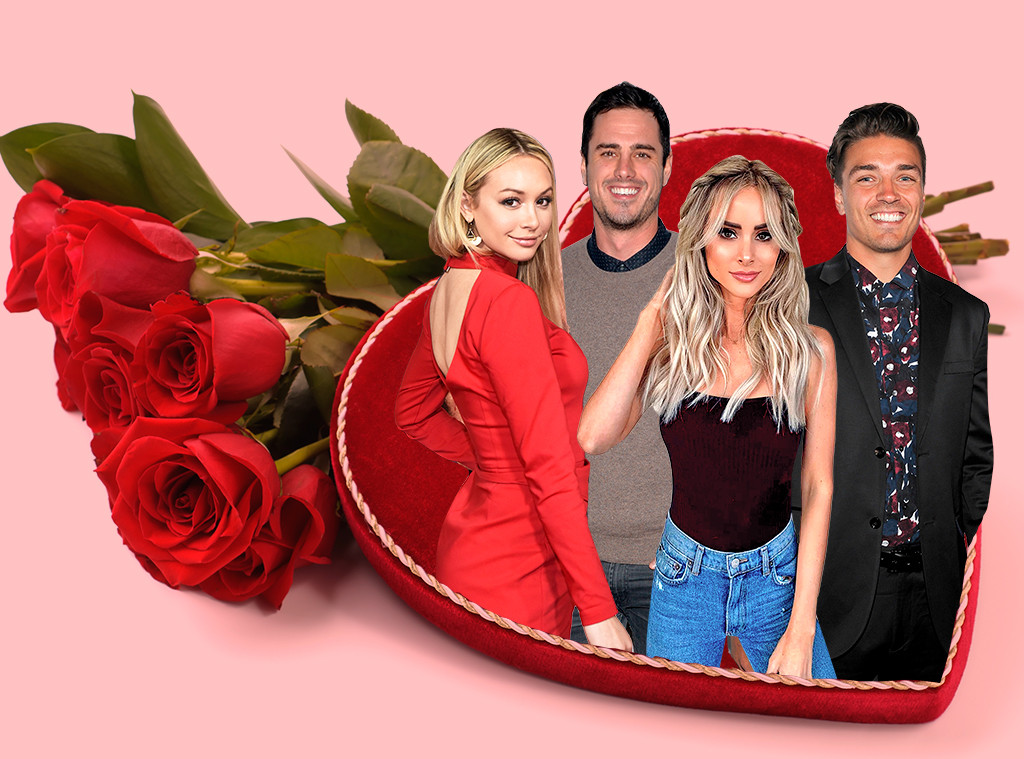 Getty Images/E! Illustration
Attention boyfriends and girlfriends across the country: This is your week to shine!
We're just days away from Valentine's Day and the pressure is on to finalize some sweet plans and purchase that oh-so-thoughtful gift.
For those still looking for the perfect present, we may be able to help! Introducing the men and women of Bachelor Nation.
We've asked some of our favorite contestants from previous seasons to share a gift that would make February 14 a bit more special. Spoiler alert: Their advice ain't bad at all.
"I think something heartfelt, something a little bit more sentimental because Valentine's Day is a day for love," Corinne Olympios shared with E! News at OK! Magazine's Pre-Grammys party. "It's not like a birthday where you get like a fun present. It's something more sentimental."
And regardless of your price point or connections, many would argue that it's the thought that truly counts.
"It doesn't matter about price. It doesn't matter how glorious the gift might be," Jared Haibon explained to us. "[Ashley and I's] favorite date is a dinner and a movie. One of our first dates outside of Bachelor Nation was dinner and a movie and it's very calm and very relaxing and very nice."
But enough with the chatting. It's time to start shopping! Take a look at just some of the great gifts your favorite Bachelor and Bachelorette contestants picked out in our gallery below.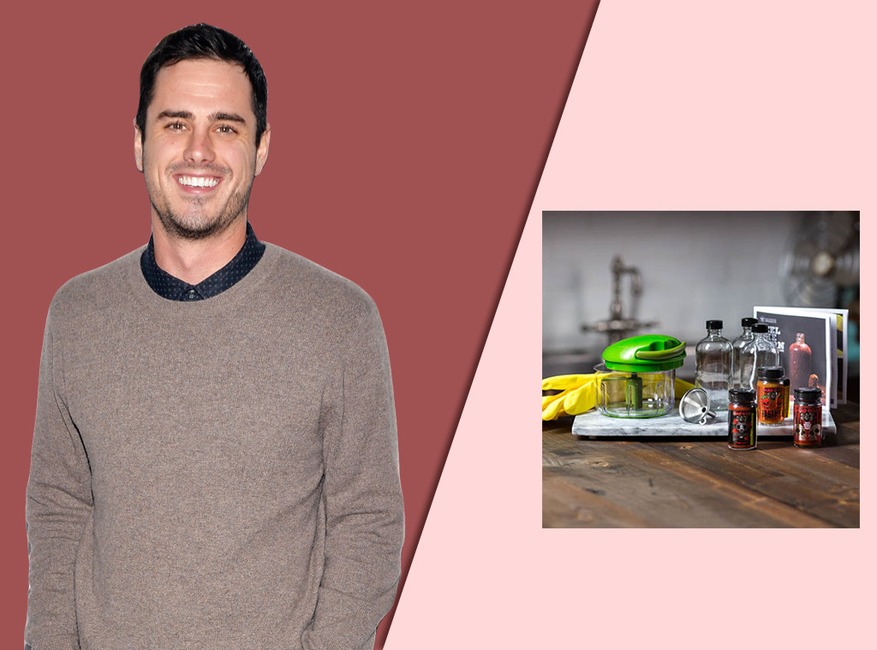 Ben Higgins

The Bachelor Season 20 / Co-Host of Almost Famous Podcast
"I enjoy working with my hands. I also always enjoy learning new activities and skills. As I get older it is harder to find gifts for me, but these crates are the perfect gift to help me learn new skills, work with my hands, and allow me a product I will always enjoy!"
BUY IT: ManCrates' Chef Knife Making Kit, Pipe Carving Kit or Hot Sauce Making Kit, $74.99-184.99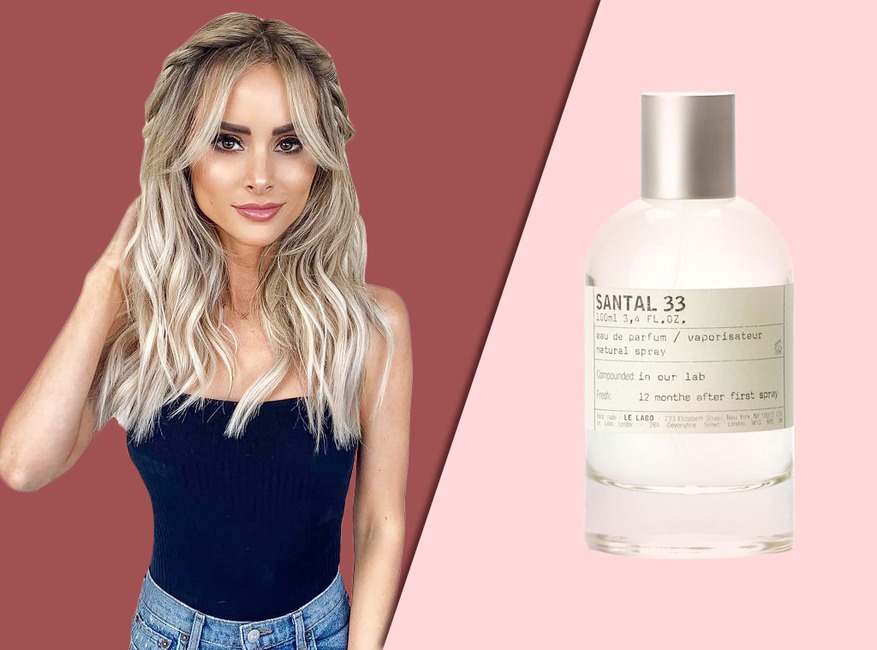 Amanda Stanton

The Bachelor Season 20 / Lifestyle Blogger
"It's Le Labo Santal 33. It's my absolute favorite parfum at the moment and it's unisex so if you get it for your man, you can steal a spray for yourself for date night."
BUY IT: Santal 33 Eau de Parfum, $80-$270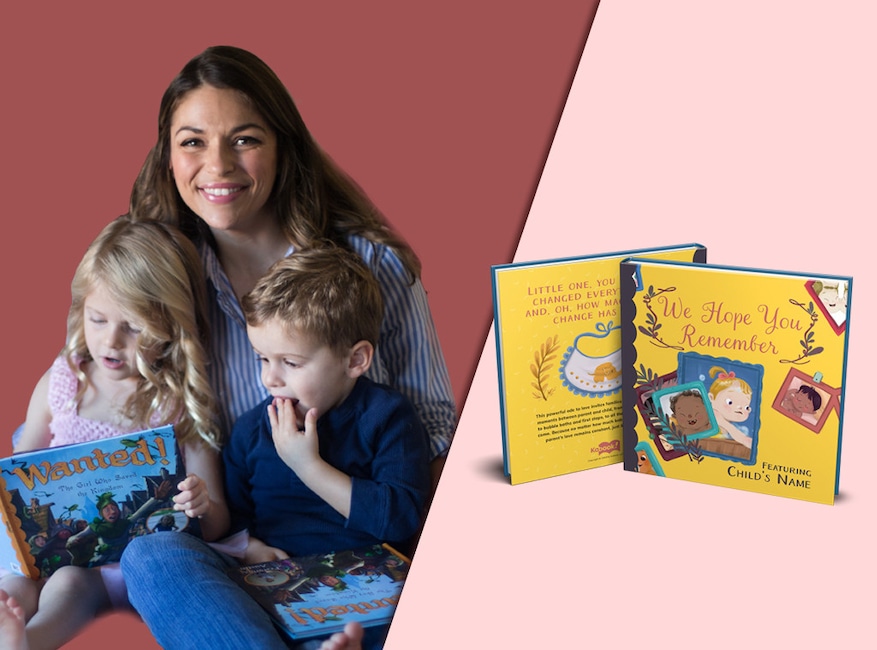 DeAnna Pappas

The Bachelorette Season 4 / Lifestyle Blogger
"The Kabook! books make great Valentine's Day gifts for kids because of the fun, interactive story! Their names and pictures are included in the books! So cute! My babies love theirs so much! We have since given them to all our friends and family!"
BUY IT: Kabook! Books, Prices Vary
Article continues below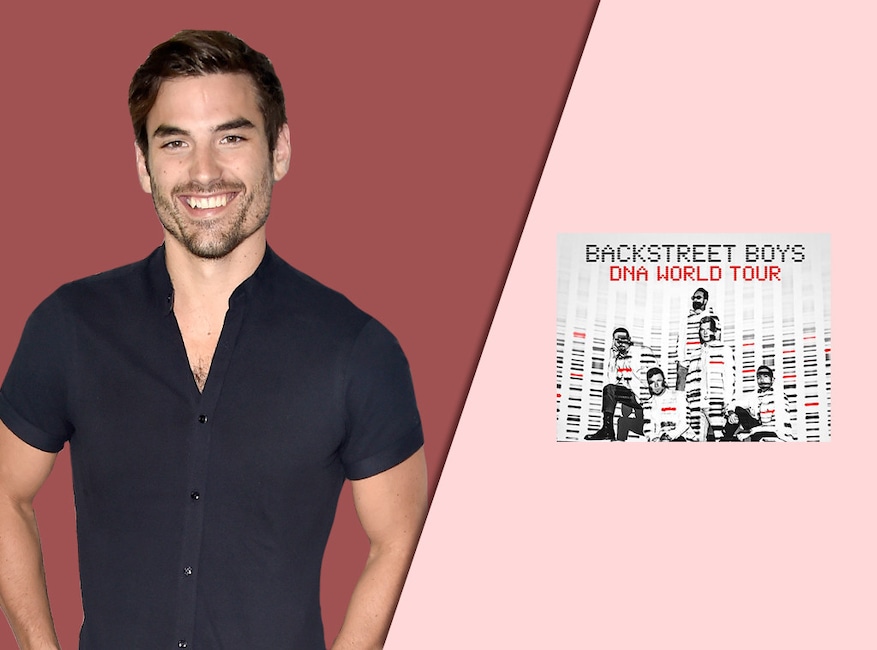 Jared Haibon

The Bachelorette Season 11 / Co-Host of Help! I Suck at Dating Podcast
"Ashley loves the Backstreet Boys (full disclosure, so do I)! She would love nothing more than to celebrate Valentines Day with the men she loves the most, BSB and me. To top that off with a performance from the Greatest Showman himself, Hugh Jackman, that makes this the best Valentines Day Gift ever!!"
BUY IT: Planet Hollywood and LiveNation, Prices Vary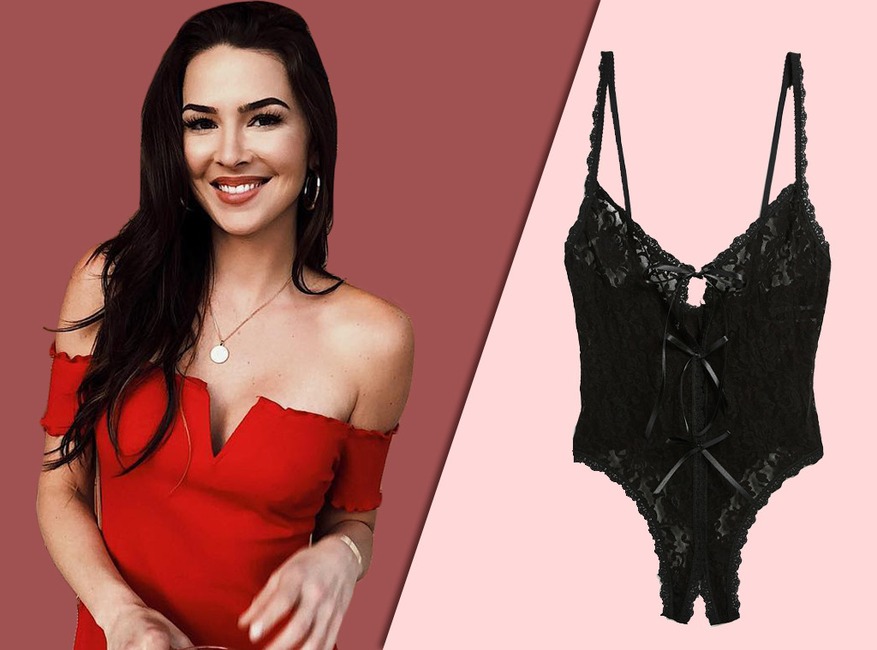 Jen Saviano

The Bachelor Season 20 / Lifestyle Blogger
"There's nothing better than feeling sexy as hell on Valentines day, and lingerie is a win-win gift for everyone involved."
BUY IT: Split-Front Lace Bodysuit, $78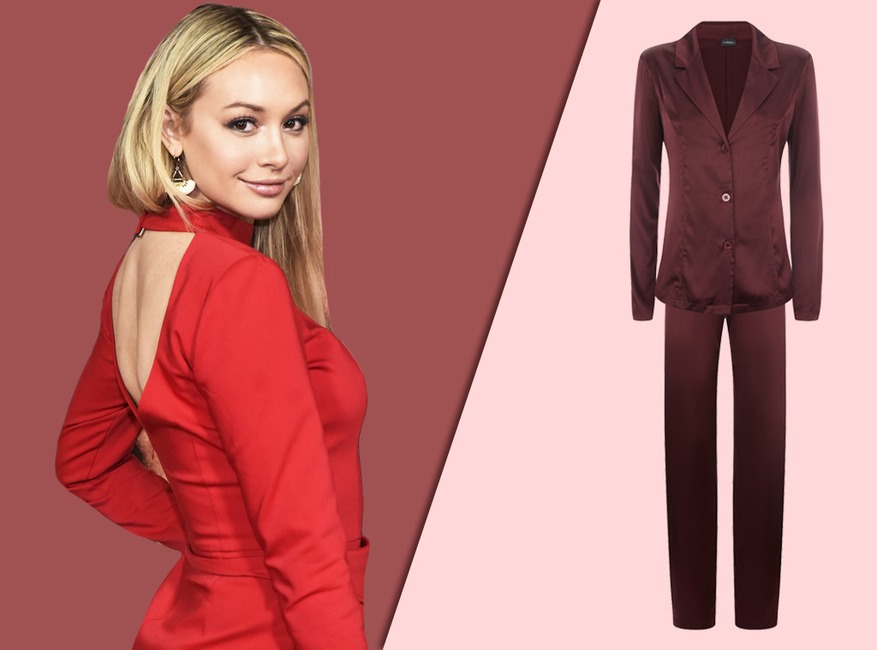 Corinne Olympios

The Bachelor Season 21 / Makeup Mogul
"A romantic night in is the sweetest gesture a man can do for a woman."
BUY IT: La Perla Pajamas, Roses, Chinese Take Out and Dom Pérignon Champagne, Prices Vary
Article continues below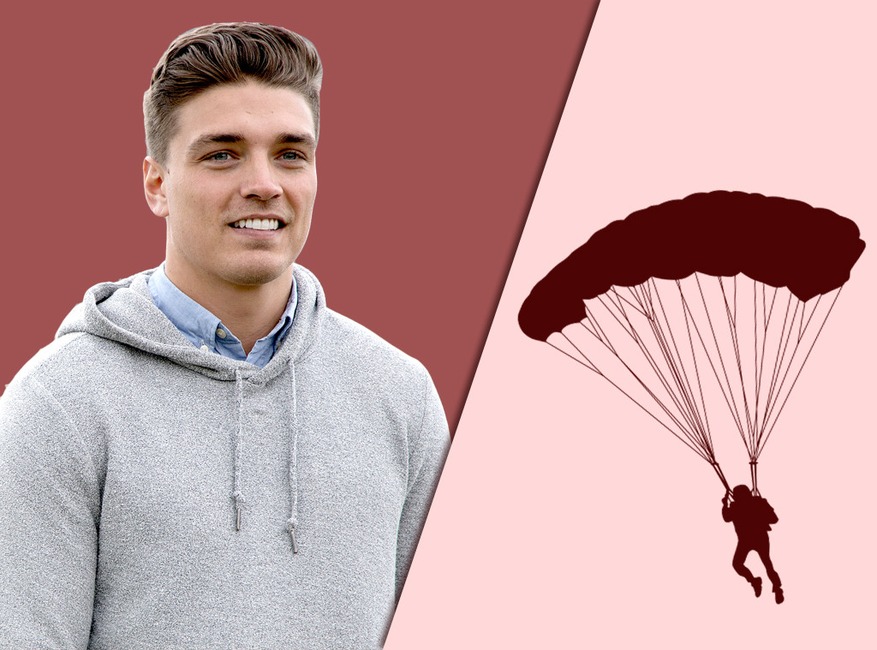 Dean Unglert

The Bachelorette Season 13 / Co-Host of Help! I Suck at Dating Podcast
"Skydiving is the perfect Valentine's Day gift because it creates an exciting shared experience that the two of you will never forget."
BUY IT: Skydive Perris, Prices Vary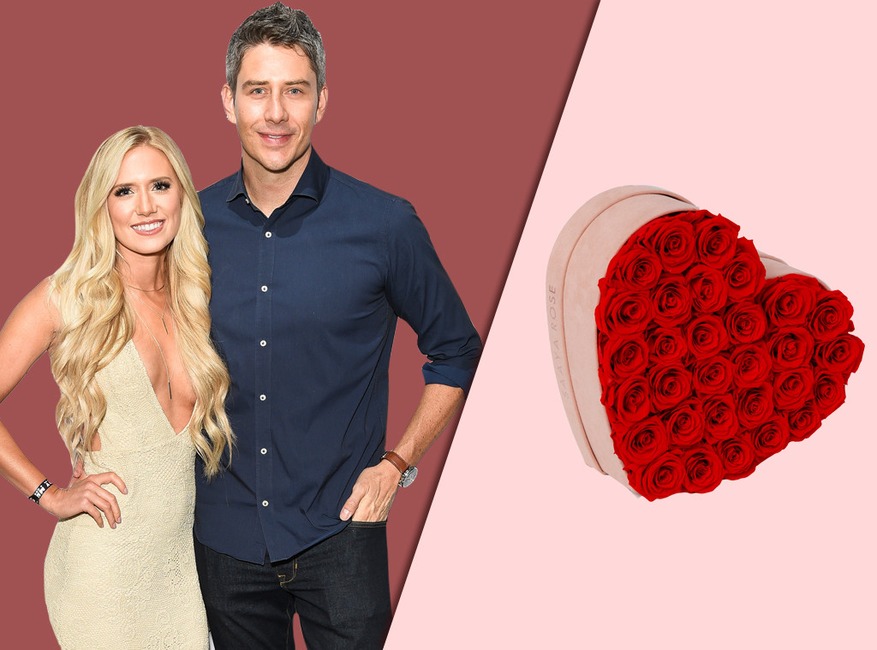 Arie Luyendyk Jr. & Lauren Burnham

The Bachelor Season 22 / Newlyweds & Parents-To-Be
"We love Saaya Roses, because they are the most perfect roses that last 365 days. They look beautiful in the house and they are a constant reminder of an 'I love you.'"
BUY IT: Saaya Roses, Starting at $126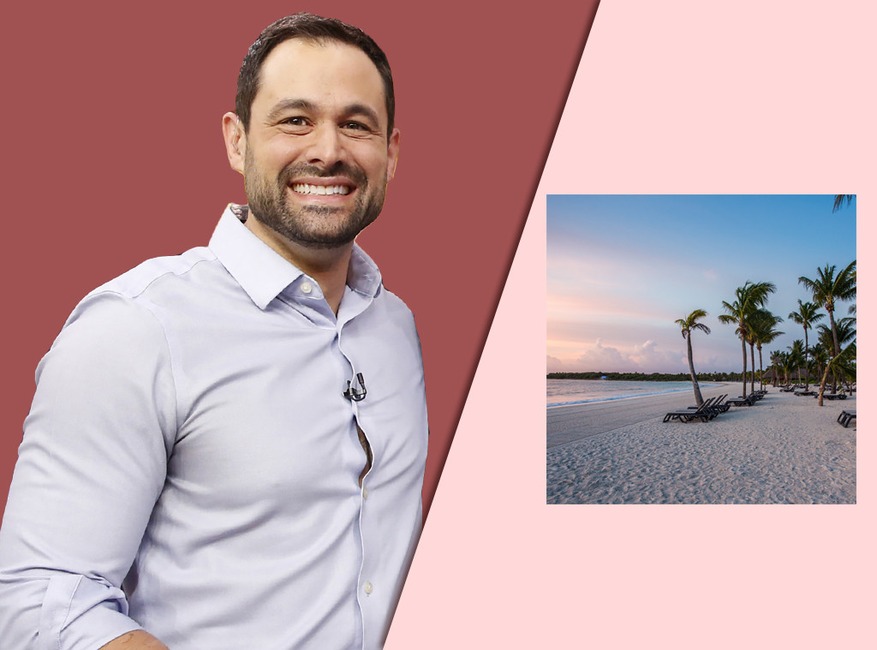 Jason Mesnick

The Bachelor Season 13 / Real Estate Broker
"When you live in Seattle and the calendar turns to February (October if you really think about), the best gift to Molly and most Seattleites is a trip to somewhere sunny. Palm Springs, Arizona, Mexico you name it. The trick with February is that its also our anniversary month!"
BUY IT: Alaska Airlines, Prices Vary
Article continues below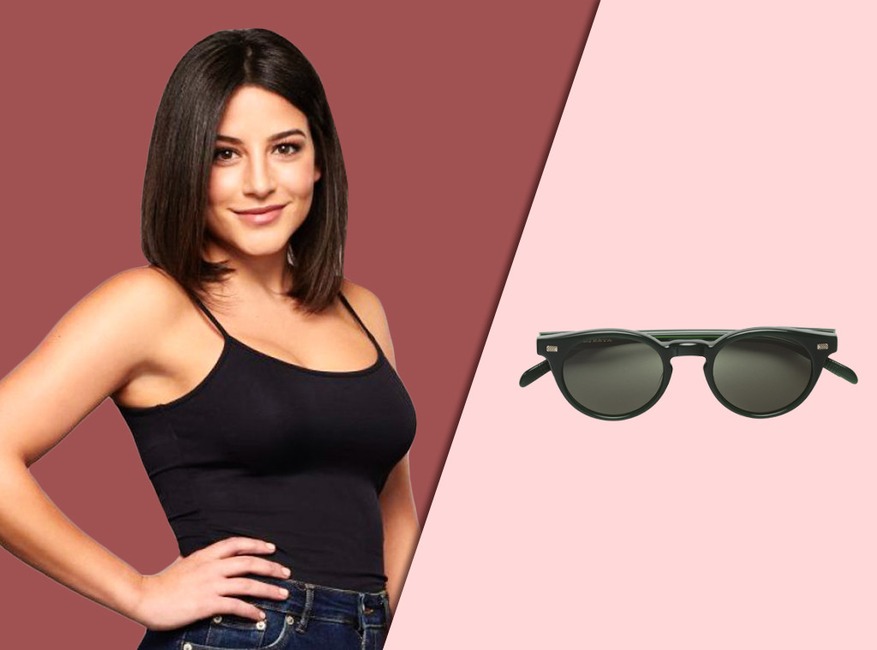 Bibiana Julian

The Bachelor Season 22 / Executive Assistant
"1. You can't go wrong with a nice pair of sunglasses. 2. If things go wrong with you and the boo, you can always keep them for yourself since the shades are unisex. It's a win, win really."
BUY IT: Tejesta Sunglasses, $175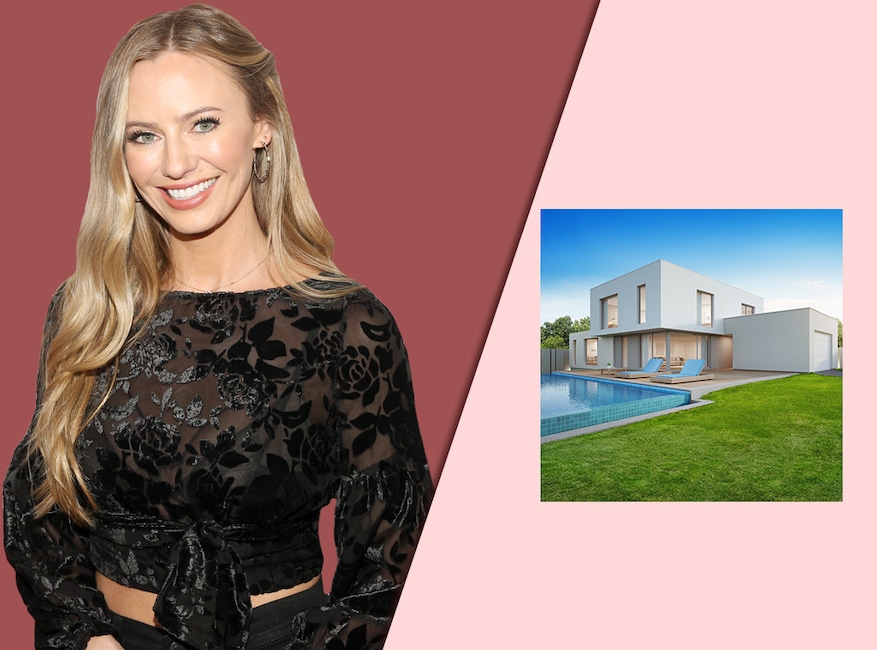 Annaliese Puccini

The Bachelor Season 22 / Event Designer
"A weekend away in a romantic Airbnb would be so special. I value experiences together making new memories over material objects. I'd still be happy with chocolate and flowers though."
BUY IT: Airbnb, Prices Vary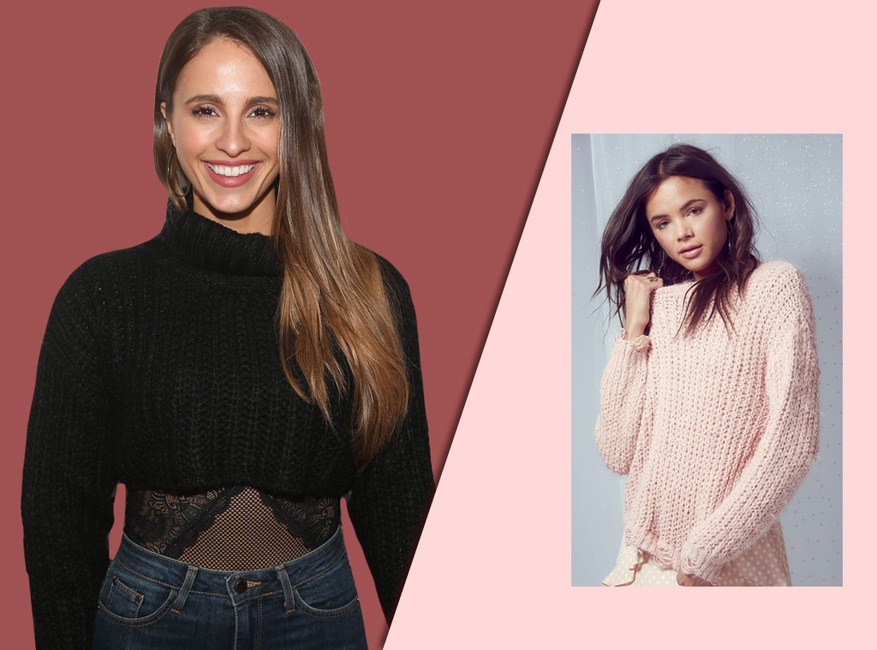 Vanessa Grimaldi

The Bachelor Season 21 / Co-Host of Help! I Suck at Dating Podcast
"Every girl enjoys cute, comfortable sweaters all year long. I fell in love with this piece from FineNFunky. You have to feel how soft it is."
BUY IT: Fine N Funky Sweater, $78
Article continues below
The Bachelor airs Monday nights at 8 p.m. on ABC.
We love these products, and we hope you do too. E! has affiliate relationships, so we may get a small share of the revenue from your purchases. Items are sold by the retailer, not E!.
Don't miss E! News every weeknight at 7, only on E!
Source: Read Full Article