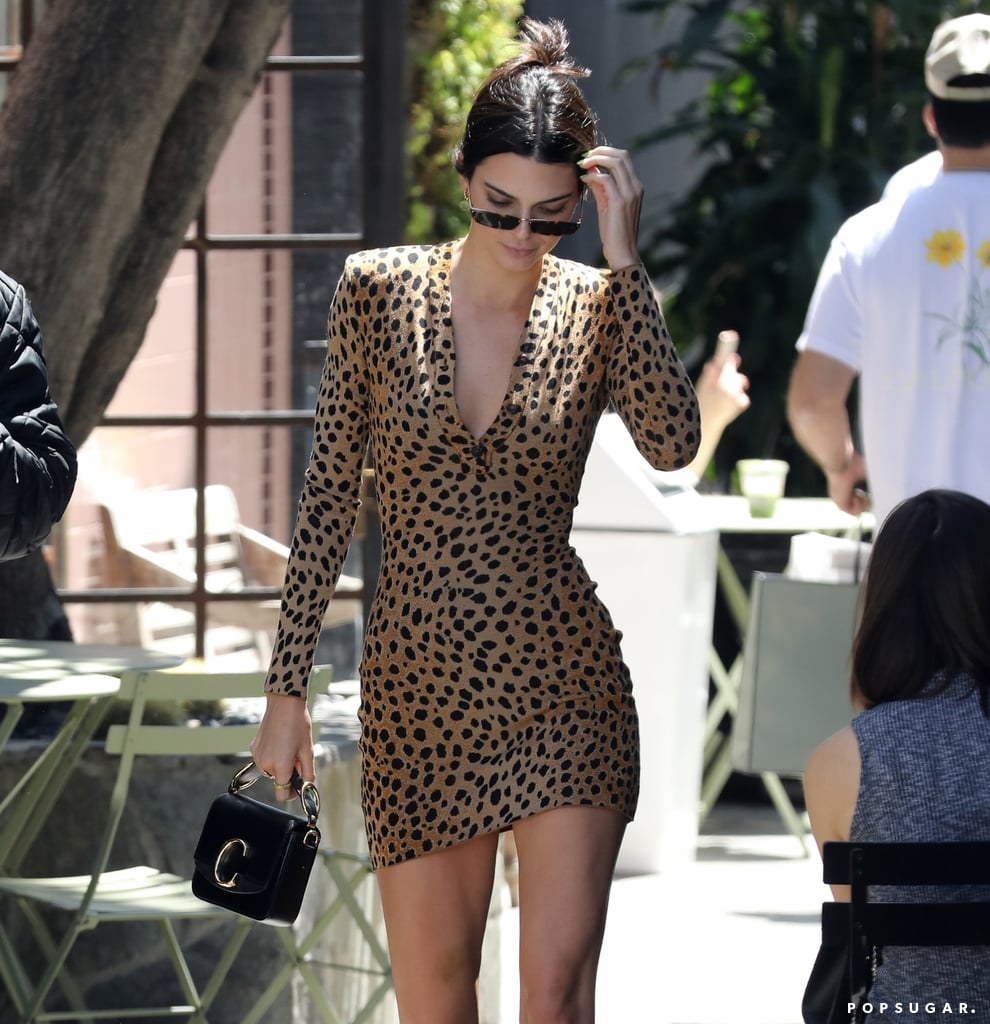 Please Tell Me Who Can Make Cheetah Print Look Sexier Than Kendall Jenner Does

I felt completely indifferent about the return of animal-print dresses for 2019. I wasn't in any hurry to invest in one. Meanwhile, I have a feeling Chase bank will be calling me to see if a hippie has stolen my credit card, because I've never bought so much tie-dye in my life. But then I saw Kendall Jenner walking down the street in Beverly Hills, rocking this Resort 2019 Christoper Kane cheetah mini with a pair of slingback kitten heels. She just upped the ante.
Even though this little number is incredibly short, Kendall paired it with smart shoes and a ladylike Chloé bag ($1,264) that brought it class. She finished the outfit with tortoise sunglasses, sticking to neutrals from head to toe. If, like me, you're now sitting here thinking, "OK, how do I re-create this look tomorrow?," read on to pick up an inspired piece after you admire Kendall's style and grace.
Source: Read Full Article