When it's cold outside, you could grab a cozy sweater, but you know the best way to keep warm is by cuddling up with bae in front of the fireplace. Whether this is your first holiday season together, or you've celebrated many, you can't wait to drink hot cocoa, get flirty in the snow, and listen to your favorite holiday hits together. You also can't wait to exchange presents. As much as you love receiving, you love seeing your SO's face when you really nail it in the gift department more. So, you should consider the best holiday gifts 2018 for him or her, according to Etsy.
There's just something about this time of the year that makes some of us want to get boo'd up. Lucky for you, you found the one person you want to get caught under the mistletoe with. So, you definitely want to shower bae with the best gift even Santa would be jealous he didn't think of first.
As much as you know bae like the back of your hand, when it comes to picking out a gift, you may completely blank. It happens to the best of us. That's why Etsy is here to save the day with the top holiday trends for couple gifts. You're bound to find something out of this list of gifts that you know is the one for your number one.
Show You're So Attracted To Each Other With These Personalized Magnets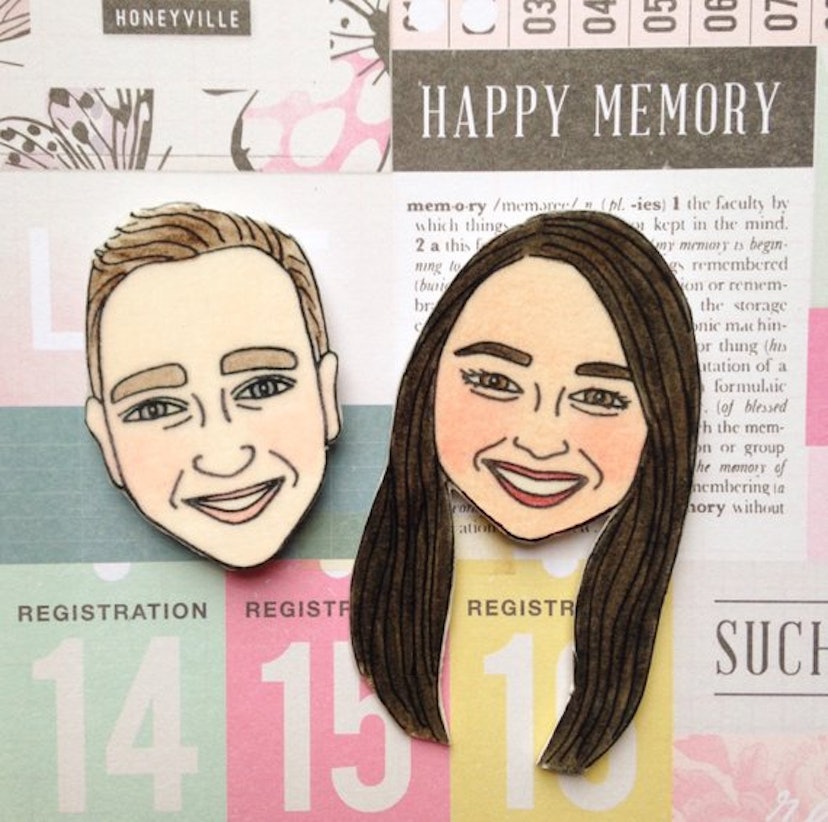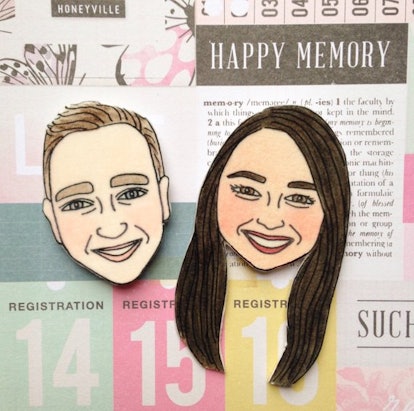 Personalized Magnets
$24
Etsy
If you're looking for a personalized gift, you know Etsy is the way to go. Sure, you've heard of customized gifts with your name on it, your birthstone, and even your own zodiac sign, but Etsy also has gifts with your very own face on it. For a unique holiday gift to give bae this year, consider getting your portraits made into magnets. Now you'll have something to hang up all those Christmas cards on your fridge with.
Stamp Your Love On Everything With These Portrait Stamps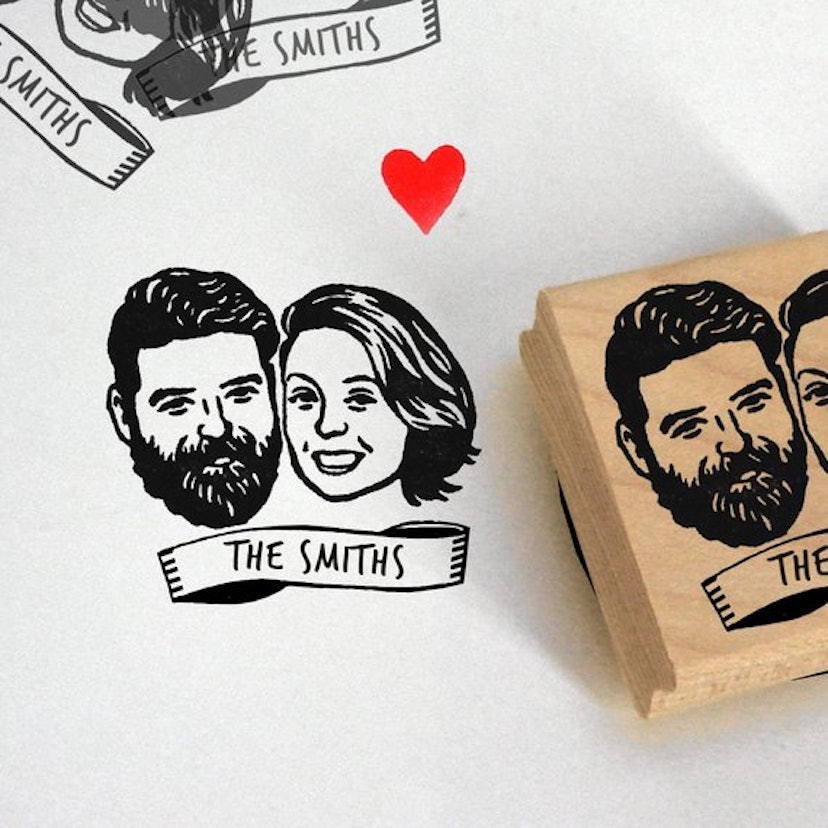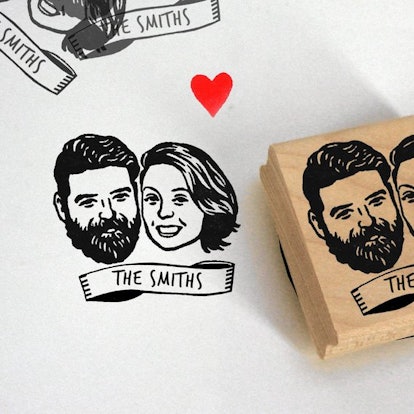 Custom Portrait Personalized Stamp
$109
Etsy
Sticking with the portrait trend, you can also give bae a personalized stamp for the holidays. You could even use it to sign off on all of your "thank you" cards for every gift you receive this merry season. Just imagine all of the fun things you can now put your mark on with a little stamp of your faces!
Show That Bae Has Your Heart With These Sweet Keychains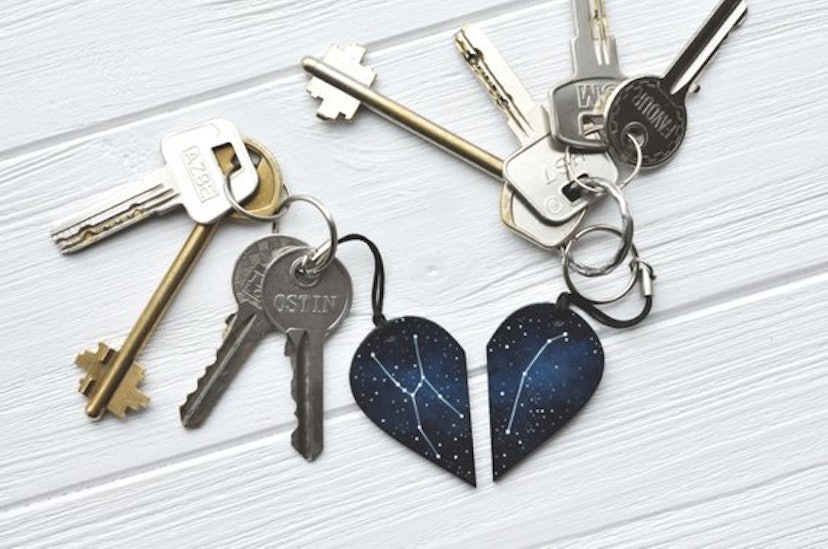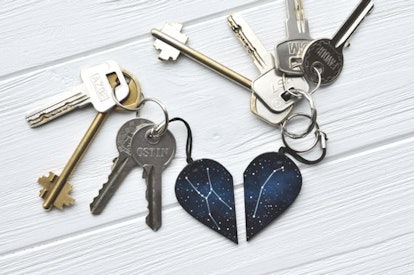 Half Heart Keychain
$28
Etsy
If you were a major fan of those half heart BFF bracelets when you were little, you'll think these half heart keychains are cute AF. When you and bae put your keys together, it'll form one full heart. If you've been thinking of giving your boyfriend or girlfriend a key to your place for the holidays, this is a cute little addition to the present. (Are you melting yet? Because I am.)
You Work Well Together, Just Like These Cute Towels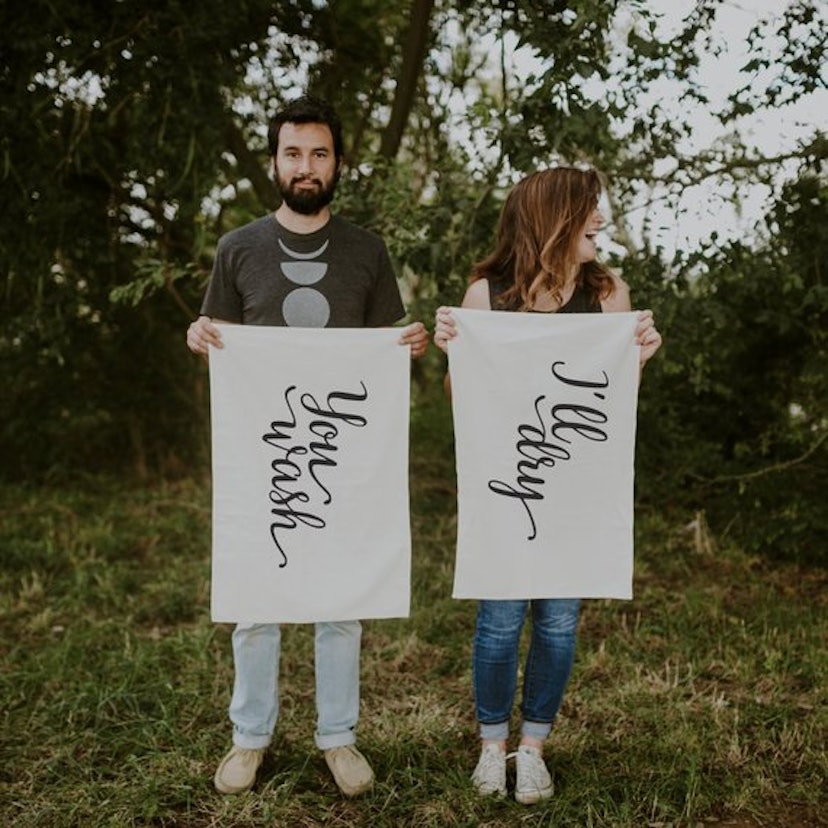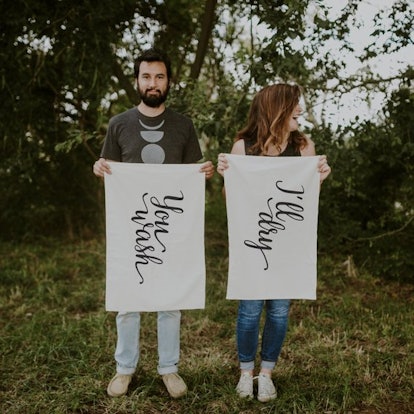 Friendsgiving Tea Towel Set
$29
Etsy
I'm pretty sure that couples who wash together, stay together. Well, at least it shows that you work well together. That's why these towels are cute AF. One says, "You wash," and the other says, "I'll dry." This is the perfect gift for couples who are just moving in together, or have plans to throw an epic holiday dinner for friends and family.
Source: Read Full Article