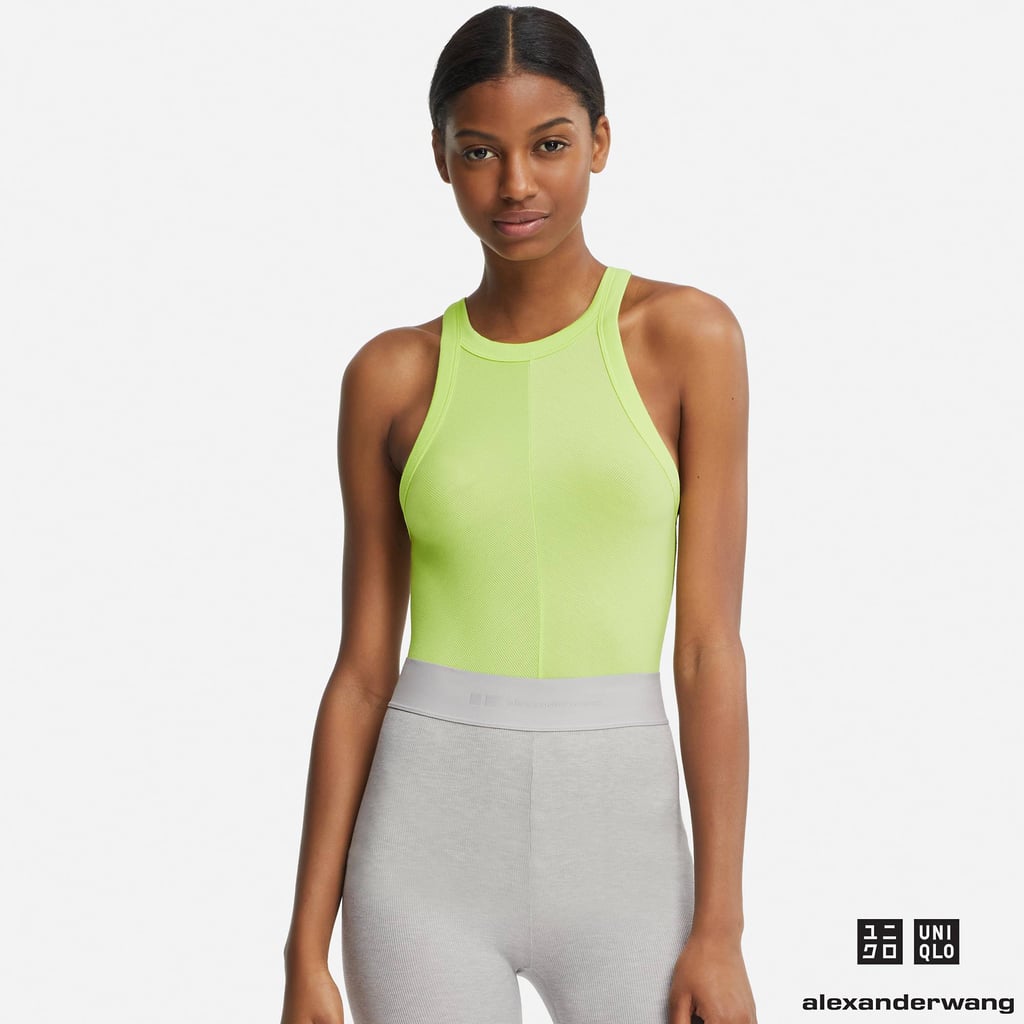 HeatTech Ribbed Sleeveless Top

Alexander Wang might have just released his most affordable collection yet. The designer collaborated with Uniqlo on a line of stylish basics all made in the brand's innovative HeatTech fabric, which essentially conserves heat while also being incredibly lightweight. Not unlike something you'd expect from Yeezy, the collection consists of form-fitting bodysuits, tank tops, leggings, and more, in neutral colors like nude and gray — with neon green being the one exception.
Wang previously worked with Uniqlo exactly a decade ago for the brand's Designer Invitation Project. In a statement he said, "Uniqlo are the ideal partners for this collection of innerwear because we share an appreciation of functionality and utilitarianism, and I am thrilled our collaboration has resulted in developing a new HeatTech line." He added, "The perfect place to pick up from where we left off ten years ago."
With prices ranging from $10 to $40, it's highly likely this is about as affordable as Wang's designs will ever get. Shop the entire collection ahead.
Source: Read Full Article