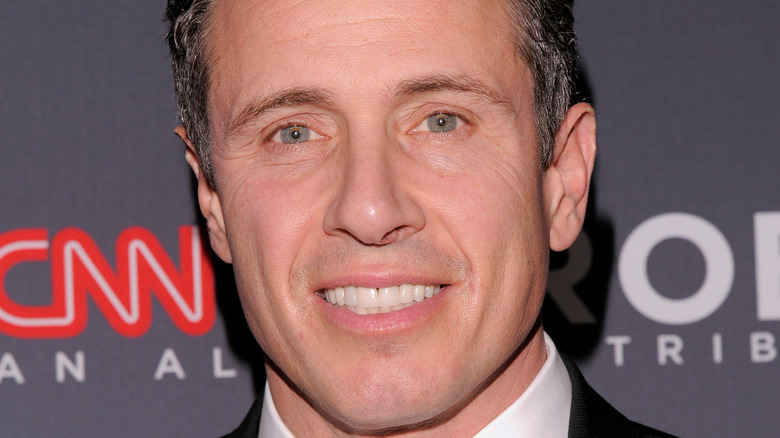 Ron Adar/Shutterstock
By Preston Smith/Aug. 25, 2021 5:15 pm EDT
Chris Cuomo's life and career have been wild this year, and they're not settling down. The reporter drew a lot of criticism when he aided his brother, Andrew Cuomo, regarding his sexual assault allegations, and people even demanded that he be fired from his lofty position at CNN. His ongoing controversies have led not only to online shunning, but also to serious ratings declines on his CNN programs. According to The New York Times, Cuomo even took a vacation in early August at the same time that his brother's allegations were worsening and he himself was drowning in controversy.
Cuomo appears unfazed. He still works for CNN in spite of everything, and as he continues to navigate work despite his controversies, he's found himself in another viral moment. However, it isn't because of him this time. Instead, the viral moment comes after Cuomo, who is worth $12 million according to Yahoo Finance, interviewed a restaurant owner in California. This restaurant owner, like everyone else in the world, wants to operate in a COVID-19-free world, but it's his stance and actions on the subject that have the internet in a tizzy. 
Cuomo admitted that he should've never interviewed this guest, and this is why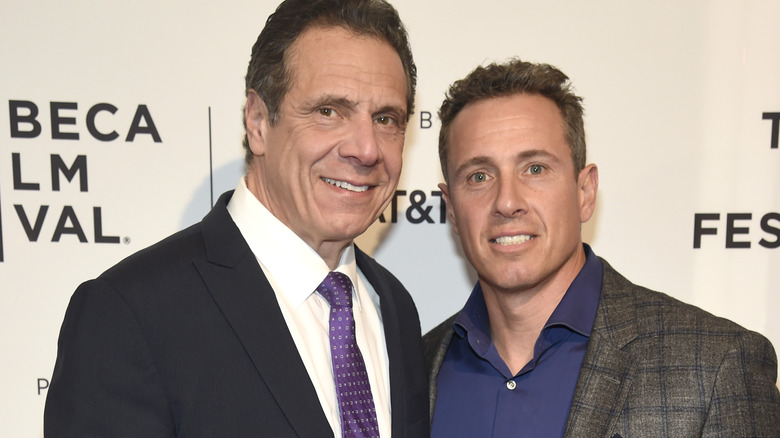 Chris Cuomo's latest viral moment comes from his interview with Tony Roman, the owner of Basilico's Pasta e Vino in Huntington Beach, California. According to SFGATE, Roman has sparked controversy because of his restaurant's stances on COVID-19 protocols like wearing masks and getting vaccinated. In late July, Roman's restaurant posted signs that read, "PROOF OF BEING UNVACCINATED REQUIRED." They also discourage consumers from wearing face coverings.
On this, Roman told Cuomo, "We chose to fire another missile of defiance to further make our point in defense of American liberty and freedom." Roman's anti-mask and anti-vaccination efforts occurred while California was — and still is — under a mask mandate (via covid19.ca.gov). Cuomo at one point thought Roman to be joking, as if his signage was simply mocking COVID-19 deniers. Roman fired back with an assault on Cuomo's brother, the former governor of New York, saying, "Maybe we should ask your brother about protecting people."
Cuomo generally didn't understand what Roman was saying, anyway. "You're a smart guy. It's an IQ test. Like I say to people when they ask me, if they're so blinded with their rage and their hate, if you still don't understand it, we should put up a sign that says you're too stupid to come into the restaurant," Roman tried to explain. "I don't even know what you're saying right now," Cuomo replied.
While Cuomo tried to give Roman the benefit of the doubt, he later said, "Honestly, you sound like an idiot," and declared that Roman should've never appeared on his show.
Source: Read Full Article