Sean Penn is nothing if not opinionated. In July, the actor refused to show up on the set of Watergate-era drama Gaslit until the entire cast and crew were vaccinated against coronavirus (Covid-19.) And at the August 11th Flag Day premiere, he de-invited unvaccinated moviegoers from seeing the film in theaters. Now, he's doubling down. 
Sean Penn has been highly vocal about coronavirus vaccines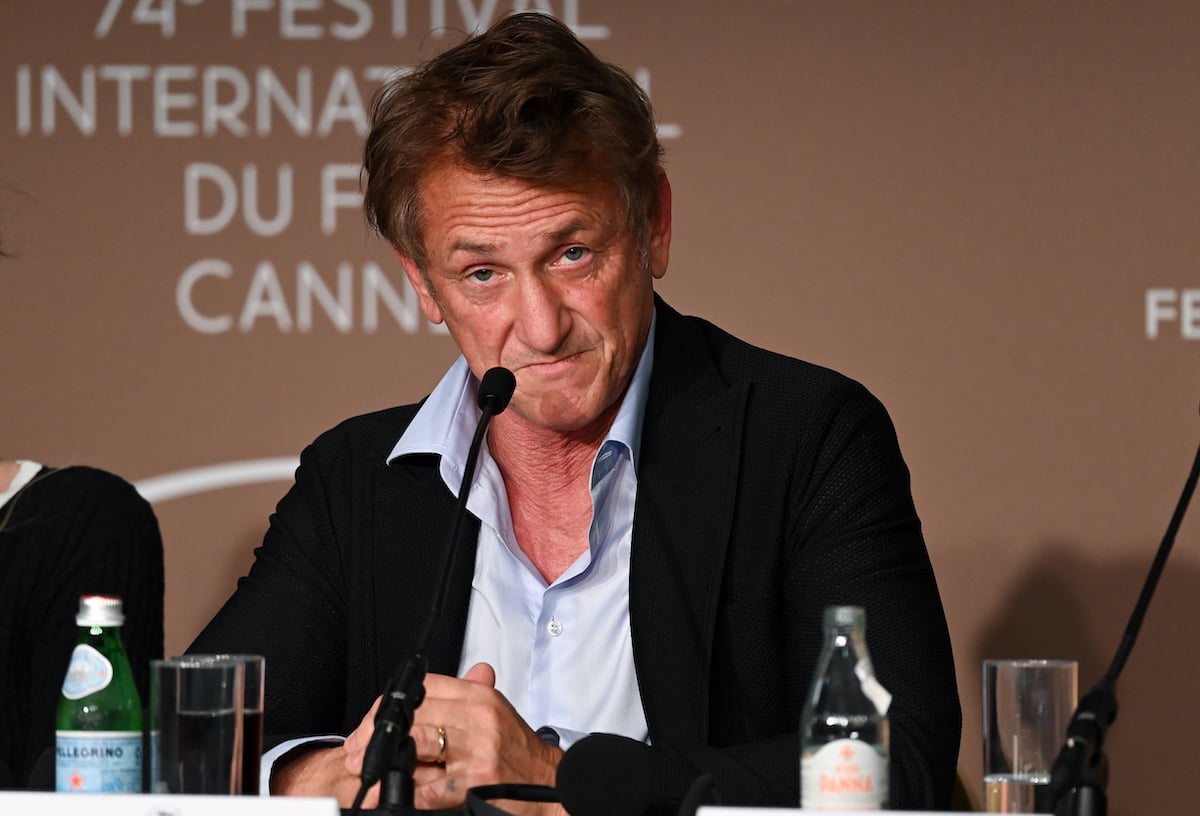 This past July, Penn made it perfectly clear that he wasn't OK with anybody declining a coronavirus vaccine. He flatly refused to show up on the set of Gaslit over unvaccinated crew members. He also took exception to unvaccinated moviegoers.
"I do request people who are not vaccinated, don't go to the cinemas," he said at the August 11th premiere of Flag Day, per Variety.  "Stay home until you are convinced of these very clearly safe vaccines."
Since then, he's spoken with CNN's Michael Smerconish and clarified his stance — without backing down. While pointing out that exclusively theatrical releases are now rarities, he said he was grateful for them. 
"I am so grateful that audiences — and yes, we'll come around to that I would request only vaccinated audiences — have an opportunity to see this theatrically," Penn told Smerconish about Flag Day showings. "It's rare these days to have something that is exclusively theatrical. Eventually it will stream, and that's a better time for the unvaccinated to see it, though I think I'll probably offend them out of that choice."
He said he felt that vaccinations should be 'mandatory' 
Penn took it a step further, saying that he felt vaccinations shouldn't merely be mandatory on set; they should also be required for movie theater admittance.
"I didn't want to feel complicit in something that was taking care of one group and not the other," Penn explained to CNN. He added that only certain crew members are currently required to be vaccinated for on-set work. He simply refuses to work alongside those he calls "vax-resistant."
"And I do believe that everyone should get vaccinated," the actor said. "I believe it should be mandatory, like turning your headlights on in the car at night."
Penn isn't the only celebrity to speak out about vaccines. Jennifer Aniston recently told InStyle that she recently cut down on interactions with certain people in the industry that she regularly works with over the issue. 
"It's a real shame," she told the magazine. "I've just lost a few people in my weekly routine who have refused or did not disclose [whether or not they had been vaccinated], and it was unfortunate. I feel it's your moral and professional obligation to inform, since we're not all podded up and being tested every single day."
Sean Penn is taking action through his charity
Penn is putting action behind his strong opinions. He said his charity, CORE (Community Organized Relief Effort,) is currently vaccinating people in Haiti. Penn's organization has been providing aid to the area since the catastrophic earthquake there in 2010.
"We are vaccinating now in Haiti and, of course, responding to the recent earthquake in the southwest," he told CNN.
Source: Read Full Article