No matter who you're with or what you're into, getting in the mood for sex can sometimes be a bit tricky. Work stress! Hormones! Hunger! But watching porn—like good, ethical, feminist porn—is one of the best tricks in the book for tapping into the right headspace. Before your mind jumps to the male-focused, grimy offerings of yesteryear, however, we're here to let you know there's plenty of ahhh-mazing porn for women out there just waiting to turn you all the way on.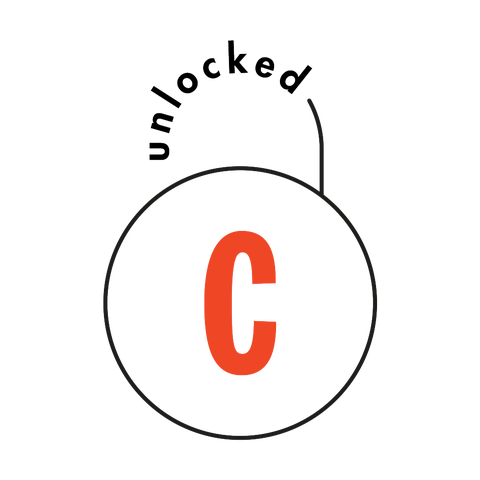 Whether or not you're new to the porn world, you probably know that mainstream pornography was all about hetero dudes for far too long, which meant that finding X-rated content that wasn't stereotypical was hard. And finding any content that was ethically made and empowering was even harder.
The good news is that now, hot, female-forward, feminist porn has (finally!) started to catch on, which means you have more options and fewer chances of winding up with a computer virus or being bombarded with vids that make you feel icked out instead of aroused and empowered. Now there's ethical, feminist porn that scratches every itch, from BDSM, to romantic, to threesomes.
As you're looking for that perfect video, keep in mind that in order for porn to be totally ethical, it's probably going to be paid. Plenty of sites offer free or reduced rates, and some also offer certain freebies with a premium price on other stuff. But if you *can* afford it, don't be afraid to get your wallet out. Doing so helps fund more empowering and realistic porn for women, pays the creators and workers fairly, and encourages higher standards and safer sex. Love to see it.
So, behold: 30 ethical, feminist, sexy porn options for women that'll not only make you feel good, but that you can feel good about getting off to.
1. Emjoy
Cost: Free for limited access, $35/year or $17 quarterly for premium
Offers: Courses, audio
OK, Emjoy is the least in-your-face ethical porn offering we have, but we have to start with it because it's perfect for newbies. The app's goal is to help women reach their sexual peaks by learning all about arousal, self esteem, and sex. You can go on "journeys" that'll help you harness your own eroticism, you can listen to their vast selection of audio porn, or you can do a lil of both. Regardless of what you use the feminist app for, this female-focused pleasure center can help anyone achieve their sexual goals.
2. Frolicme.com
Cost: $7 for a week-long trial, $14/month, $31 for a single month, or $81 for a year
Offers: Video, audio, stories, photos
Comprised entirely of exclusive content, FrolicMe offers tasteful, erotic, feminist porn films, audio, stories, and photo galleries. If you like more romantic porn that's high in production value, this is your best bet. FrolicMe was started in 2015 by Anna Richards, who wanted to cater to those who found typical mainstream porn more of a turn-off than a turn-on. The site is also popular for sex therapists to recommend to their clients, as Richards says she gets lots of emails from members who sign up after hearing about it from professionals. Also cool: Richards has sex therapists write guest posts on the site, so you know they're all about positive sex education in the name of female pleasure.
3. Sssh
Cost: $5 for a two-day membership, $20/month, $55 for three months, or $100 for a yearly membership
Offers: Movies, VR (no headset required), photos, novels, and stories
Founded by director Angie Rowntree, this feminist porn site is members-only and costs $20 a month, with options for a three-month membership for $55 and a yearly membership of $100. Not sure if you'll be into it? Sssh also has a $5 two-day trial membership so you can get your *ahem* feet wet. The site offers original movies that are all ethically made (and have won numerous adult entertainment awards), livestream discussions called MindBrowse, radio, and a virtual world.
4. OnlyFans
Cost: Varies, expect to pay around $8-$15 for most nude creators
Offers: Varies based on each creator
OnlyFans is kind of like Instagram, but with the ability to see NSFW content in-feed. You become a "fan" of whichever creators you want to follow and pay whatever their rates are for access to exclusive content that's paywalled. Some creators have free memberships as well, but you still need to link a credit card up in order to view any free content. Conn Perignon, a popular OnlyFans creator, says most OnlyFans subscriptions can run the gamut from $8-$15.
Not all content on OnlyFans is NSFW or porn. (There are people who don't do any sex-related content at all on the platform.) Your feed will vary based on what people feel comfortable posting, but given that it directly pays creators and allows them a distribution platform, it's worth mentioning as a more ethical erotica or feminist porn avenue. Another bonus: OnlyFans gives you the ability to interact with creators. So, if you have a question or suggestion for a certain creator you subscribe to, you can just ask—although they might be more likely to respond to any Qs if you're a paid subscriber or "tip" them.
5. Ersties
Cost: Some content is free, but membership costs $35 for a month, $45 for three months, $84 for six months, or $132 for the year
Offers: Video, photos (both downloadable and online galleries)
Unlike a lot of porn sites, Ersties leans into the vast difference between mainstream porn for the male gaze and what real female pleasure actually looks like. The site design is cute, cheeky, and a little twee in a way you'd never see on a mainstream porn site. It's all women-made and the videos, galleries, and photos all feature real people, not porn models or actors.
6. Quinn
Cost:Free trial, then $5/month or $3/month annually
Offers: Audio
If you've ever wanted to experience porn without the visuals, now is your time. Female-founded, audio-only porn sites like Dipsea and Quinn are leading the charge. Quinn is free and includes categories for pretty much every scenario you can think of (and even some you can't). We're talking friends-to-lovers, kink, threesomes, and even a "doctor" category. Plus, you can sort the voices depending on whether you're in the mood for a traditionally masculine or feminine voice. Très hot.
7. Dipsea
Cost: Free trial, then $13/month or $60/year
Offers: Audio
Dipsea is a female-founded startup and story studio, and the emphasis on storytelling is apparent in their content. The platform promises to always be relatable, feminist, and celebratory of sex in a positive way. Wanna get even more into it? Dipsea also accepts voice actors and writers to contribute to their new content. They have categories for "her and her," "her and him," and "her and them" stories as well, offering more inclusivity than a lot of mainstream, traditional porn. The stories range from five to twenty minutes. And did we mention that more than 300 new stories and sessions are added every week?!
8. Lady Cheeky's Smut for Smarties Tumblr
Cost: Free
Offers: Photos, video, stories
Lady Cheeky's Smut for Smarties is the most popular Tumblr around. We have a feeling it has something to do with the fact that it's super hot, but at the same time, it feels classy and smart, with an emphasis on the empowerment of female pleasure. There are sexy quotes, black and white photos (yes, v artsy), and super hot GIFs capturing the exact perfect moments of great sex.
9. Make Love Not Porn
Cost: $5 per video for a 3-week rental, or $10/month for 5 videos, $30/month for 30 videos, or $50/month for 50 videos
Offers: Videos
In the words of Make Love Not Porn's founder Cindy Gallop, MLNP is "pro-sex, pro-porn, and pro-knowing the difference." What makes this site unique is that it features real-life couples having actual sex. The stars of the videos are paid a lot more ethically, too, because the site operates on a video rental model—aka, they see a more direct share of the profit per view. If you're turned on by seeing people get it on without the acting, this is for you.
10. Literotica.com
Cost: Free
Offers: Photos, video, photos, stories, chat, and audio
OK, so Literotica is a little clunky and hard to navigate, but a ton of people swear by it, mostly for the erotic stories. The good news is that it has everything. Want stories about "erotic hypnosis and mind control"? There are over 3,400 of them. That can also be the bad news. It's kind of like shopping at TJ Maxx—you have to know what you're looking for. You might find something super hot that's totally up your alley, or you might end up reading a story where things get kinda weird. Stories are free, but videos are $6/30 minutes.
11. Sounds of Pleasure
Cost: Free
Offers: Audio
Sounds of Pleasure is a Tumblr featuring nothing but the sounds of sex. Listening to someone having sex is surprisingly intimate. It's thrilling and voyeuristic all at once, like overhearing something you shouldn't. SoP has dirty talk—aka audio from people having sex with themselves or others—and JOI (jerk-off instructions). Plus, everything is self-submitted and created, so real people are recording themselves and sending the audio in, which is hella erotic and empowering.
12. Orgasmic Tips for Girls
Costs: Free
Offers: Audio, video, stories, chat
Orgasmic Tips for Girls is a feminist blog about sex, masturbation, orgasms, relationships, and body positivity." But it's kind of like sitting around with girlfriends, talking about sex, asking questions you can't ask anywhere else, and sharing the hottest stuff you've found. Consider it like Sunday brunch with the gals, just with way more sex.
13. Pornhub (Gay Male Porn Only)
Cost: Free
Offers: Photos, videos, gifs
PornHub is not super great. We know this. But skip all the hetero fare with titles like "brunette gets slammed," the comically fake emoting, and way-too-long fingernails, and head straight for the gay male porn. And honestly, there's no need to feel strange about watching some dude-on-dude action. A lot of women—gay and straight—like to watch men doin' it because (1) the men are generally kind to each other, (2) they seem to be actually into it, plus, (3) double the penises!
14. Hysterical Literature
Cost: Free
Offers: Video
Maybe this is a personal quirk, like the gay porn thing, but to us, there's nothing hotter than someone being overcome by lust—and Hysterical Literature is all about that. Artist Clayton Cubitt (yes, this is actually an art project) put together a series of films, each featuring a woman sitting at a table reading a passage from a book of her choice. As she reads, an unseen person under the table stimulates her with a vibrator. As the women get closer and closer to orgasm, they struggle to keep it together. But soon enough, their proper reading of, say, Walt Whitman's Leaves of Grass becomes an incoherent series of gasps and moans. It's beautiful, funny, smart, and very, very sexy.
15. XConfessions
Cost: Free trial then $35/month, $21/month for six months, or $12/month for a year
Offers: Video, essays
Each month, filmmaker Erika Lust takes two reader-submitted fantasies and turns them into short erotic films on XConfessions. Since women are picking the topics, they really are "what women want" and cover everything from Mad Men porn to IKEA-themed sex (oh, yeah). All of it's lusciously filmed with gorgeous locales and good-looking (but not porny-looking) fuckers and fuckees. And if you'd rather read, all of the essays that inspired the films are published on the site, so you can get aroused that way. Lastly, Lust employs a bunch of women behind the scenes, treats her actors well, and is a big feminist herself, so her site is kind of like the porn version of fair-trade coffee.
16. Beautiful Agony
Cost: $15/month, but there are free previews
Offers: Video
The main page for Beautiful Agony, an artsy, ethical site from the Netherlands, is full of thumbnail shots of people making their "O" face. That alone isn't so great, but a click on each one reveals a video showing just that person's face as they ride toward, then through le petite mort, French for "little death," or orgasm. It feels super intimate and hits your sexual brain from a whole different angle.
17. Good Vibrations Video on Demand
Cost: $5–9 to stream a video, $10 or so to stream and download, or pay by the minute ($7/30 minutes)
Offers: Video
Created by the venerable San Francisco sex toy store famous for female sex positivity, Good Vibrations' selection of feminist porn reflects this philosophy. There are all kinds of niche choices to pick from, including how-to videos, vintage porn, queer porn, and the beautifully named category "All Sex-No Plot." For any thrifty shoppers, GV also has a "sale" section where you can score sexy videos for cheaper while still knowing the content comes from an ethical source.
18. I Feel Myself
Cost: $30/month, with a few free videos.
Offers: Videos
I Feel Myself has more than 300 videos of women making themselves cum in a variety of ways. It kinda feels like you just stumbled upon someone going to town on themselves in the best way. Not only is it all authentic—think clit-rubbing and not-super-over-the-top orgasms just like most women actually have IRL—but all videos are self-submitted. Everyone gets paid upon being posted and the contributors get paid bonuses per click, so you're literally supporting feminist artists every time you watch.
19. Kink.com
Cost: Videos about $10 each, or $40/month, $23/month for six months, or $15/month for a year
Offers: Videos
If you're into kink, you probably already know about Kink.com, but if you're a beginner, it's a good place to start. It's sort of like a Big Box store for BSDM, fetishes, and other kinks—whatever you're into, they'll probably have what you want. And, let's be honest, other things you didn't know you wanted may end up in your cart as well.
20. Bright Desire
Cost: $25/first month, $11 thereafter, or individual video-on-demand for around $16–20 for seven days
Offers: Videos
Bright Desire bills itself as "smart porn for men and women." It's not just straight up boning, but instead, is aimed to titillate the entire body, including the mind. The feminist, ethical content is hailed as a celebration of sex with stories and situations that captivate you as much as the actual getting it on. Like this from Instructed: "Pandora Blake arrives at a hotel room, expecting to see her lover, D. Instead, she finds a letter bearing explicit instructions as to what she should do to prepare herself for him." Oh, yeah. We are definitely listening.
21. Pink Label TV
Cost: $25/month, $23/month for three months, or $10/month for a year
Offers: Videos
Described as the Netflix of adult indie films, Pink Label TV offers pretty much everything by way of ethical erotica and feminist porn. Not only are there plenty of options that feature "blurred gender lines and fluid sexualities," but the company makes it a mission to help industry professionals by offering courses, newsletters, events, and fair pay to better the lives of sex workers and the progression of ethically-made porn.
22. A Four-Chambered Heart
Cost: Films cost a donation, or $9/month for access to all films, read posts, and blog posts
Offers: Photos, video, stories
This content is super artsy, with gorgeous stills and sexy films with names like Alchemy, Flux, or The Renascence (note the delightfully cerebral Edna St. Vincent Millay spelling.) The "cinema" section (see also: artsy as hell) has similarly highbrow fare (but don't worry, still oh-so-hot) like The Decadence. Basically, you get five people completely losing it while all having attractively filmed sex together. Sign us up, plz!
23. Archive of Our Own
Cost: Free
Offers: Stories
Want to read about your favorite characters getting it on six ways to Sunday? Well, now you can. John/Sherlock? Steve Rogers/Tony Stark? A Transformer, doing…whatever it is they do? Archive of Our Own has high-quality fan fiction (not an oxymoron) and plenty of it. Ask a bookworm about how many fics they've bookmarked on the site, and they'll think you're looking into their very soul.
24. Slipshine
Cost: Some free $27/first month, $11/month thereafter
Offers: Stories
Want to branch out or just feel over watching real people get it on? Slipshine's erotic comics are strangely sexy and completely enthralling. All of the cartoons are sexual in nature but also awesomely illustrated and written, which makes them super fun to read and discuss with a partner. If you want to start with a free site to figure out whether comic porn is for you, try Oglaf, which is female-founded. Bonus: Oglaf and Slipshine are both openly sex-positive and supportive of all genders, orientations, and ethnicities.
25. The Crash Pad
Cost: $25/month, $23/month for three months, or $10/month for a year
Offers: Videos
Say it with us: There's no reason being queer should limit your porn options. We've all seen what a male-centered worldview can do in the world of erotica. Boobs are jiggling everywhere, and orgasms don't sound at all like they do IRL. (Why is that a thing, btw?) Whether you're into femme-on-femme action, or you're looking for more trans representation in the ~sexy content~ you consume, The Crash Pad offers an authentic take on queer sexuality that is second to none.
26. Dane Jones
Cost: $1 for two days, $30/month, $20/month for three months, or $9/month yearly
Offers: Videos
If you're not ready to commit to a long-term paid membership, but you'd still like to see some quality, female-focused action that isn't cheesy, Dane Jones is a destination you definitely want to check out. A lot of the platform's free content is sensual and romantic in that Bridgerton sorta way. Is there anything better than a porn site that's super intentional about highlighting sex from a woman's perspective? We think not.
27. Spit
Cost: $20/month
Offers: Videos and photos
Queer folks, this one's for you! This platform has it all: vids, pics, and even some erotica to really get your engine revving. Consent plays a major part in the content you'll find on Spit, which is something we're all about. What's sexier than a hot-and-heavy sesh in bed (or on the kitchen table)? Asking your partner(s) for their consent before doing the deed. There's truly no better turn-on. And best of all, this porn brand fully embraces ethical, intersectional practices so you can feel good in more ways than one.
28. Indie Porn Revolution
Cost: $26/month, $42/two months, $63/three month, or $125/six months
Offers: Videos
There's no such thing as too much diversity, um, anywhere, but that's especially true when it comes to the porn we watch. More body types, please! More ethnicities and cultural backgrounds represented, please! Indie Porn Revolution understands the importance of showcasing the wide spectrum of sexual enjoyment, often featuring folks who may not always get their time in the spotlight. Inclusive and pleasure-inducing? It's pretty much the best of both worlds.
29. Lust Cinema
Cost: $8/first month then $35 thereafter, $24/month for three months, or $12/month yearly
Offers: Videos
Tired of the male gaze dominating literally everything? Lust Cinema is the place for you. Founded by filmmaker Erika Lust, this platform features feminist content mostly filmed by female directors. There are plenty of steamy vids to choose from, and if you're feeling particularly inspired (aka horny), you can submit your own viewer "confessions." These may then be used in videos for the site's aforementioned XConfessions series. Now that's what we call quality user-generated content.
Source: Read Full Article