World renowned audio brand Bowers & Wilkins is making 'True Sound' its mission: finding ways to allow people to experience music exactly as the artist behind it intended. Imagine sound so clear you can hear the reverberations of individual guitar strings; the tails of synths as they drift off into the digital ether; every exposed, pure and unprocessed vocal, cutting through the cigarette smoke of a pokey, makeshift production studio. Listening to music through any of the brand's audio products is intended to be like experiencing it first-hand.
That industry-leading engineering talent has led Bowers & Wilkins to become the main provider of loudspeakers for the prestigious Abbey Road Studios, as well as several others, for the past 40 years. From Pink Floyd's The Final Cut and Radiohead's The Bends to Kanye West's live recording, Late Orchestration, as well as monumental film scores like those that accompany Skyfall, Lord of the Rings and The Avengers franchise, the first time these artists heard their now legendary recordings was through Bowers & Wilkins' flagship 800 Series loudspeakers.
Over the course of its near 60-year history, Bowers & Wilkins has been committed to making loudspeakers (and later, headphones and wireless speakers such as the iconic Zeppelin) that "lose the least". What does that mean? Well, while other audio brands may focus on the idea of tuning speakers to make it sound bigger or better, Bowers & Wilkins strive to reproduce music that sounds as true to its original recording as possible, with as little difference between the IRL studio experience and what you hear now. If the artist wanted you to hear the flecks and cracks in their voice or the particular way cymbals shimmer to stillness, you'll hear every morsel of that through its speakers. That's important, as Little Simz and some other stars, who've recorded at Abbey Road Studios and witnessed the power of their 800 Series, explained in the brand's recent documentary.
Witnessing it in the flesh on their 804 D4 speakers is wild: close your eyes and it's like the loudspeakers themselves disappear, as the layers of sound fill the space. We tested out "Lost in the World", from Kanye's My Beautiful Dark Twisted Fantasy. A track that builds its layers — vocoder vocals, crunching synths, twisted samples, gut-shaking drum bass — to a point of cacophony, except here you can make sense of each element. The staple Kanye chaos stays the same, but you can hear why they work when combined.1 of 2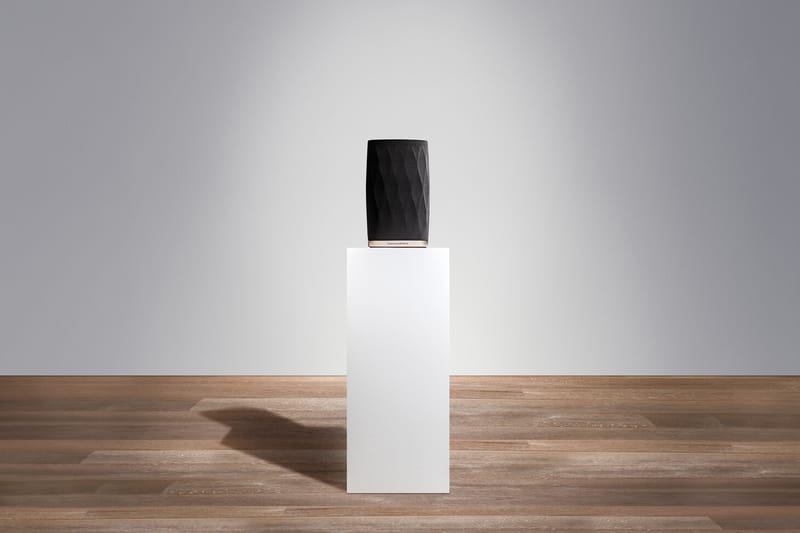 2 of 2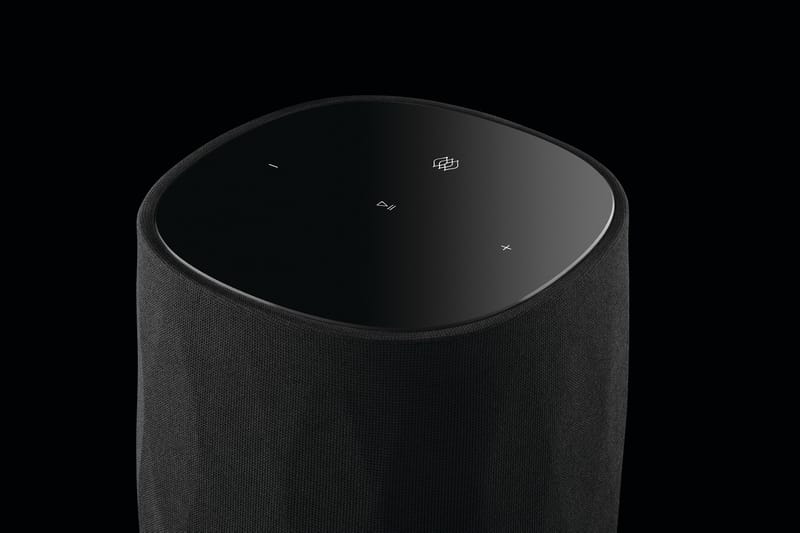 This is no gimmick, and these speakers aren't built for bells and whistles show-offs; they are, at their heart, created for music lovers. What you're hearing is music played with eye-opening clarity, with a focus on superior technology rather than aesthetics. In fact, while many of Bowers & Wilkins' silhouettes are striking, this is simply a byproduct of how the technology inside of it — the important part — has to function.
But if you've not quite got the space or budget for studio-standard equipment, the same engineers responsible for making the loudspeakers Kanye blasted Late Orchestration from for the very first time are the ones making Bowers & Wilkins' headphones and wireless speakers, meaning hi-res audio and a desire for your music to sound real doesn't have to be a bank-breaking endeavour.
While some brands have been pumping out wireless audio gear for a while now, Bowers & Wilkins was behind the scenes, taking its time in its pursuit of perfection. After all, the promise of 'True Sound' is important to the brand, and to match the power of the loudspeakers that preceded its new range, Bowers & Wilkins would need to strip the process back and ensure every step was completed with care and close attention.1 of 3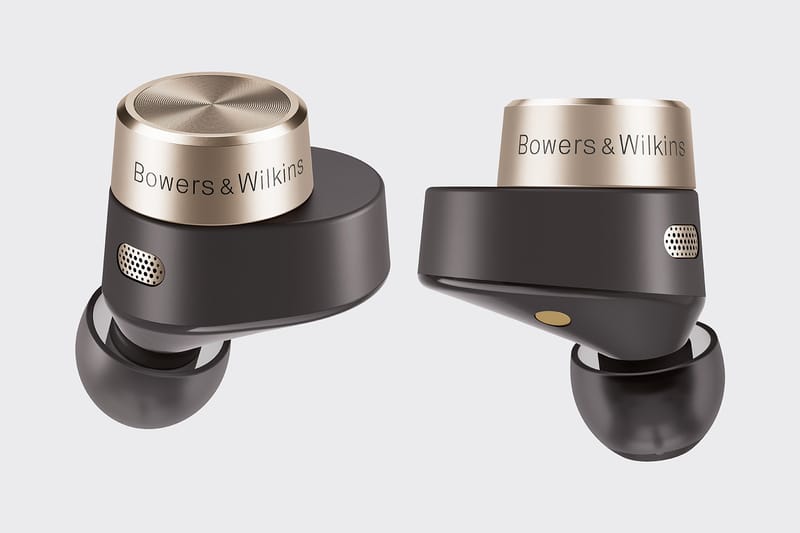 2 of 3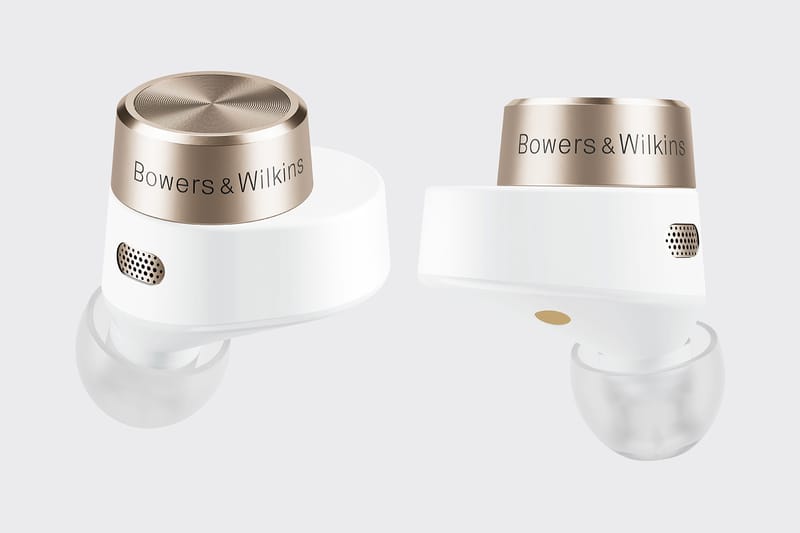 3 of 3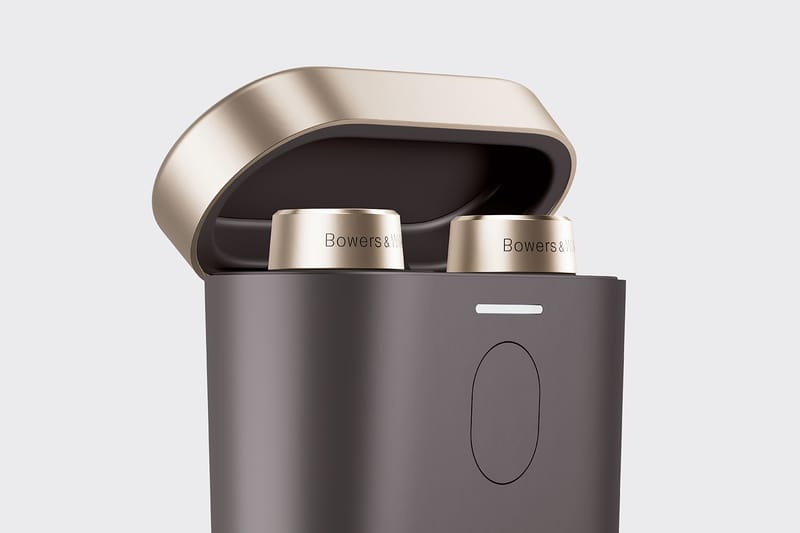 If you're looking for superior wireless earphones, check out the PI7 True Wireless headphones, which can process and emit 24-bit high resolution audio, aided by dual hybrid drive units that essentially do the same work as the 800 Diamond speakers but in miniature form. There's even a genius wireless audio retransmission feature, which seems ideal for frequent flyers. It gives you the option to plug your case into a regular audio source, meaning you don't have to settle for tinny, one-use 3.5mm jack in-ears for a longhaul flight. Or, for the music lovers who want something that will last throughout the day, the PI5 True Wireless headphones offer a full 24-hour charge while not compromising on sound quality, as well as active noise cancellation and intuitive Smart technology that allows them to adapt to an on-the-go lifestyle.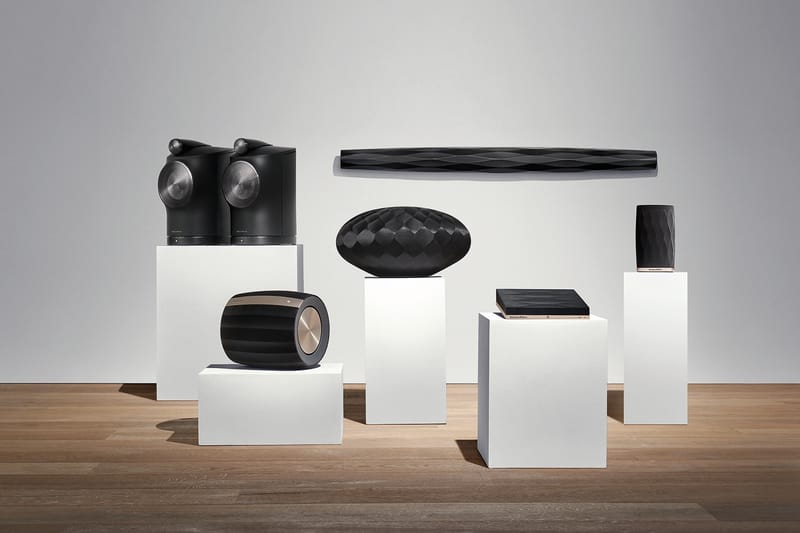 Its new wireless version of the Zeppelin speaker, arguably its most famous silhouette, is a masterclass in how home audio with a seamless set-up should sound. Introduced as an iPod dock back in the late 2000s, the new version is sleek and powerful, with pristine audio that can fill a room with the power of a stereo system. What's more, it's pretty convenient: Airplay, aptX Adaptive Bluetooth and Alexa compatibility makes listening to your favorite music, in the way it's supposed to be heard, as seamless as ever. And for those with their eyes on something smaller with a big, crisp sound, the Formation Flex (part of the fully wireless Formation system, which includes the Duo, Wedge and Bass) is powerful enough to link to other Flex's, meaning you could build a whole multi-room sound system with as little physical footprint as possible.
It's a common misconception that an appreciation of high resolution, studio-quality sound requires superhuman hearing and a critics' attitude, but Bowers & Wilkins' creations show that the difference is something we can all notice, given the right equipment.
Find out more about the Bowers & Wilkins range on its webstore.
Source: Read Full Article