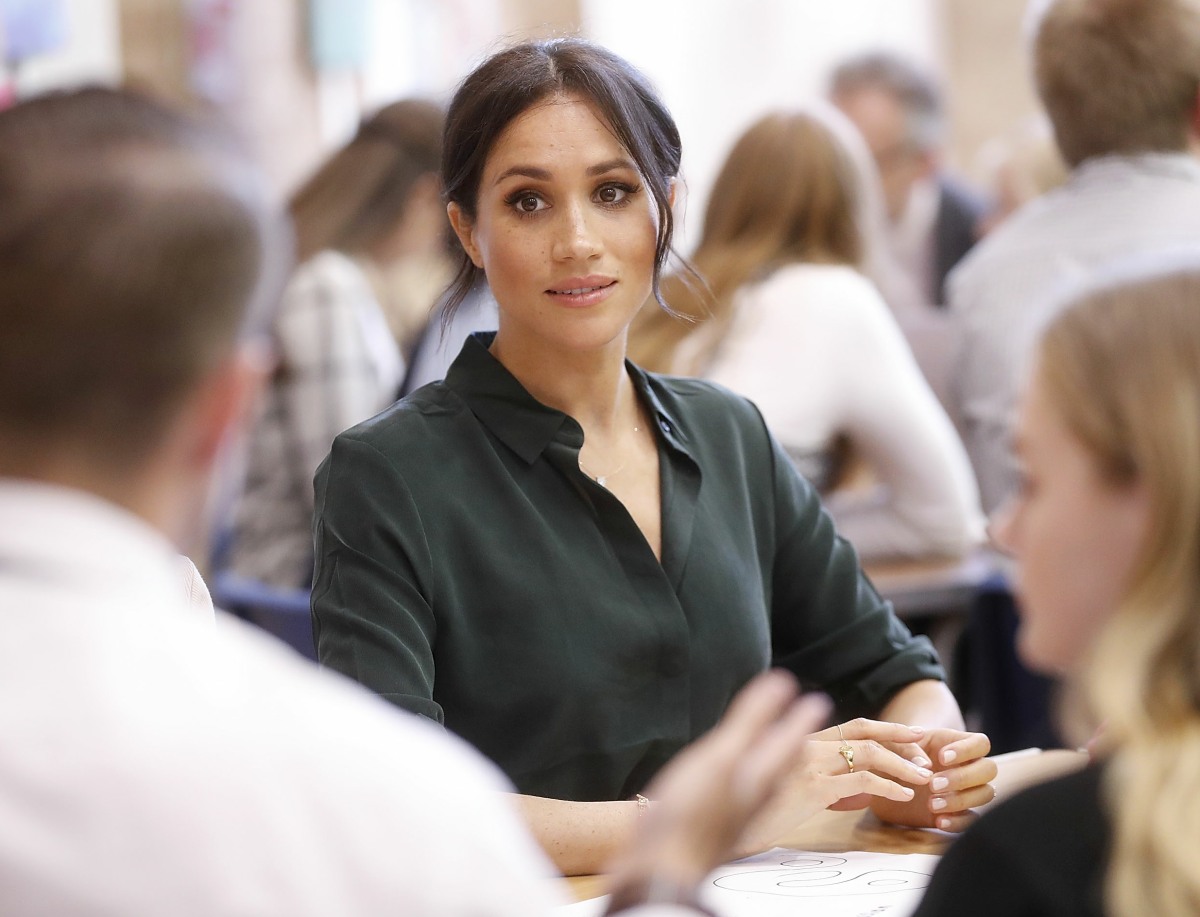 This week, Piers Morgan interviewed Sir Trevor Phillips, a Black British man who was once the chairman of the Equality and Human Rights Commission in the UK. This is not the first time Trevor Phillips has carried water for racists, nor is it the first time he's used his position – as a prominent Black man in British society – to smear, mischaracterize and misrepresent Meghan, the Duchess of Sussex. I would not be surprised if Piers Morgan actually co-authored Phillips' unhinged speech, actually, because it absolutely had that weird, obsessive, Piers-like tone.
The Duchess of Sussex had to "learn how to be black" after joining the royal family but "made a bit of a mess of it", a former equalities chief has said. Sir Trevor Phillips, the broadcaster and former chairman of the Equality and Human Rights Commission (EHRC), said people had mistaken who Meghan is and that race "was never part of her background". He said Meghan and Prince Harry had squandered the opportunity to be "standard-bearers" for improved race relations in the UK.

Speaking on Piers Morgan Uncensored on TalkTV, Phillips said: "I think people mistake who Meghan Markle is. She herself said that until she became this princess, she never regarded herself particularly as black, and that's understandable. She grew up in Los Angeles, in the most wealthy black enclave anywhere in the United States, View Park-Windsor Hills in Los Angeles. She went to a private Roman Catholic school and race was, in a sense, never part of her background. Anybody who came from a black family knew this was not her territory."

Phillips, 69, said because of her background Meghan had missed an opportunity to demonstrate the UK as a tolerant, multicultural nation. "The point I really want to make about Meghan Markle is that she had to learn to be black on the job, as it were. And I think she made a bit of a mess of it and she didn't take advice. And that's in some sense why they squandered the opportunity to demonstrate something important in this country."

Phillips, who was chairman of the EHRC for five years from 2007, said this meant she knew little about the race issues she began to later talk about, most notably when she accused an unnamed royal of speculating over what skin colour Archie would have.

"We have the largest and uniquely mixed race population, anywhere in the developed world, that has come around from romance and not coercion and they could have been standard bearers for that," Phillips added.
[From The Times]
Meghan "regarded" herself as Black and biracial. She spoke and wrote about her race many times before her marriage. After she left the UK, she said she had never been treated as a "Black woman" in the US as she had been treated in the UK. She was making a larger point about her light-skinned biracial privilege in the US, and how unprepared she was for the racism she encountered in Britain. (Sidenote: I would still love this as a topic for a future episode of Archetypes.) Race was always part of her story and her life and she's never claimed otherwise. So Phillips is just factually incorrect and willfully misrepresenting Meghan there, which is disgusting in and of itself. But I'm aghast at the continued insanity of the larger argument, that it was on Meghan to stay in that dreadful island, to stay trapped in that racist institution, just to do the unpaid labor of changing the institution? Not even that – to Phillips, Meghan wasn't even supposed to be a changemaker. She was just supposed to sit there and "demonstrate" how inclusive the royals are. He's arguing that she lost the opportunity to act as window-dressing for the racist abusers who were trying to drive her to suicide.
— Lorraine King (@lorrainemking) June 28, 2023
Photos courtesy of Avalon Red.
Source: Read Full Article