Add These Dates to Your GCal:
Finally, Scorpio, it's your season, and your magnetism is impossible to ignore! The month starts as Venus, in your sign, sits across from Uranus in Taurus on November 5. This is a delicious day to engage in some glamour magick: Use your clothing and appearance as a spell. The desire to shapeshift your appearance may feel overwhelming, so dress as your future self! You might also experience breakthroughs and an urge to go against the grain in relationships today. Dare to be different!
The Full Moon lunar eclipse in Taurus on November 7 will signal shifts and fated events in your partnerships. You may feel ready to release a grudge or say goodbye to the past. Some topic between you and an important person in your life is reaching a boiling point. Confront what you've been avoiding so you can clear it from your path.
You're ready to let loose on November 10 when Venus, in your sign, gently connects with Neptune in Pisces. Parties are on the agenda! You're feeling more romantic than usual and if you're single and ready to mingle, this could be the time to get back on the dating apps. Later in the day, Venus enters Sagittarius, bringing luck to your finances, work, and resources. You may be spending a little extra money or time on pampering yourself. You deserve it! If you've been waiting on news of a promotion or raise, it may be on its way to you.
There's an added focus on money matters once Mercury enters Sagittarius on November 17. Information about bills, debts, raises, or bonus checks arrive! There's more discussion around your financial security and goals for the future. On November 21, you'll be laughing all the way to the bank when Mercury and Venus, both in Sagittarius, share a seat in the sky. Productive conversations around money bring positive rewards. This is a wonderful day to advocate for yourself and ask for a raise!
Cosmo Merch: Scorpio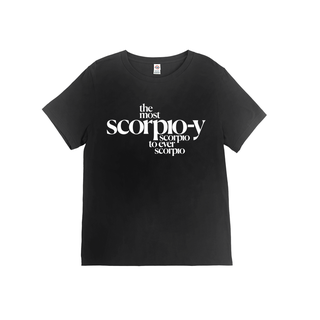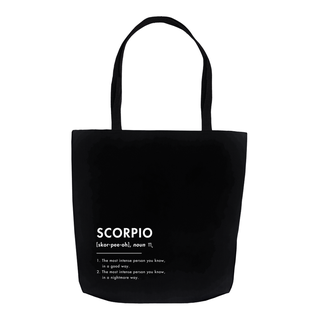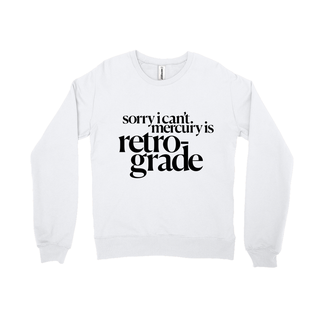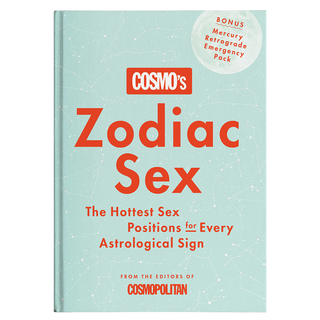 When the Sun enters Sagittarius on November 22, Scorpio season is over (😭) and Sagittarius season is beginning. But even though your birthday is in the rearview, the stars are bringing you a belated present. Under Sagittarius season's skies, prominent people are recognizing your worth. You're also wondering: What does comfort look like to you? How can you invite more into your life?
The New Moon in Sagittarius on November 23 marks a fresh start for your finances. Perhaps you're getting reacquainted with your budget, selling a valuable item, or working towards a financial goal. You're redefining what comfort looks like for you in all aspects of your life. On the same day, you're ready for more joy and pleasure when Jupiter in Pisces stations direct. If you've been dealing with writer's block or other creative setbacks, you're feeling supercharged with inspiration. You may have spent the past few months reflecting on your childhood; now, you're integrating some of the wisdom from that process.
You're more aware of contracts, debts, and obligations on November 29 when Mercury in Sagittarius faces off with Mars Retrograde in Gemini. Discussions around finances, shared resources and debts can become heated! Money has a way of triggering issues around your sense of security. Reactivity is in the air, so proceed with caution and don't be surprised if you have to agree to disagree today.
The following day on November 30, Venus in Sagittarius enters the picture and activates that same Mars Retrograde. Venus will bring a more diplomatic vibe and can help you reach an understanding. Compromise is the name of the game. Don't let money get in the way of a true connection!
Source: Read Full Article