Earlier this year, Meghan, Duchess of Sussex and Prince Harry had an explosive tell-all interview with Oprah Winfrey. The couple made many shocking claims about the royal family, and Meghan even alleged that one royal said something racially insensitive about her son.
Ever since the interview, people have made speculations about who this "racist" royal could be. However, it does not seem like Meghan and Harry will name that person anytime soon. According to a legal expert, the Sussexes could get sued if they were to do so.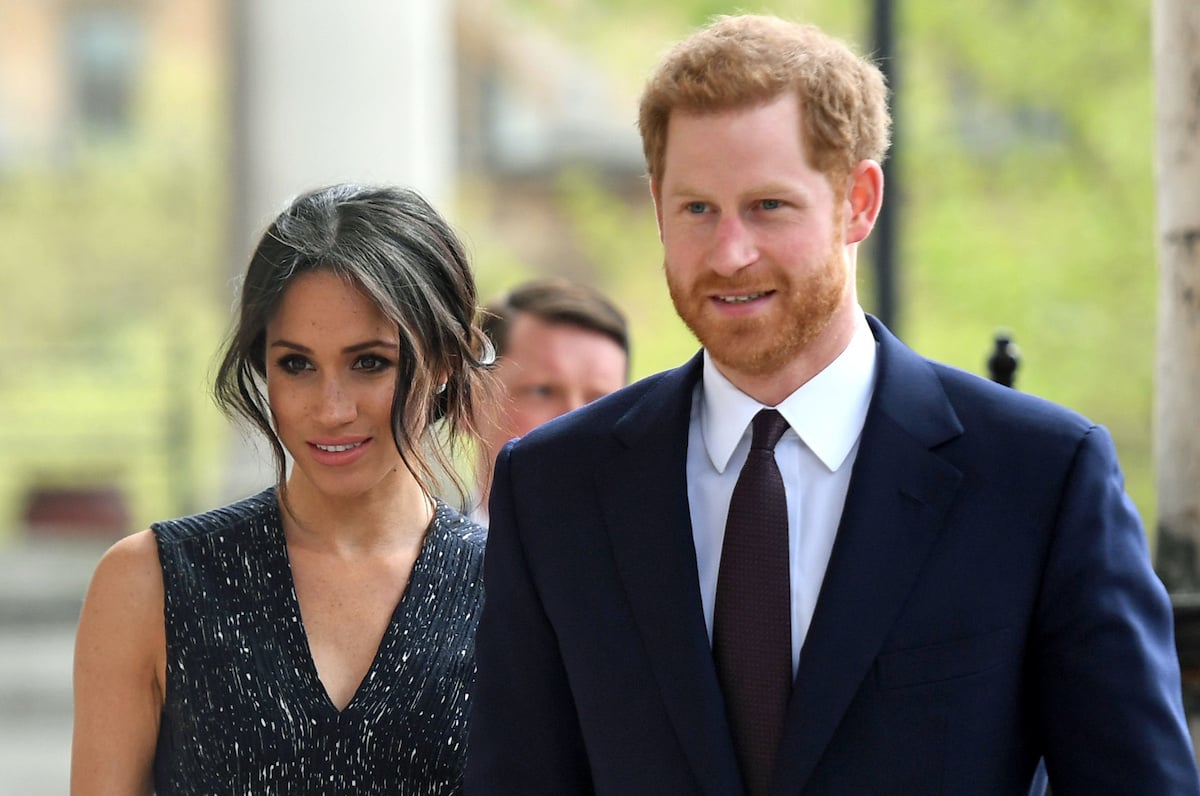 Meghan Markle claimed 1 royal made racially-charged comments about her son
Meghan is a biracial royal—she has an African-American mother and a white father. When she married into the royal family in 2018, many people celebrated the diversity she would bring into the institution. However, Meghan claimed one royal made racially charged comments about her son, Archie.
There were "concerns and conversations about how dark his skin might be when he's born," she told Oprah. She specified that these were conversations Harry had with his royal family that was relayed to her.
After the interview, Winfrey shared that, according to the Sussexes, the person who made these comments was not Queen Elizabeth or Prince Philip.
The Sussexes could be sued if they named the 'racist' royal, legal expert says
Meghan and Harry continue to stay mum about the identity of the "racist" royal in question. Legal expert Mark Stephens believed this could be a good move to avoid a potential lawsuit.
"The words may have had a racist overtone but were they intended in that way?" Stephens told Mail Plus. "Essentially what you will find is that the individual, if named, may have been able to sue for libel and breach of privacy if it was a private conversation between two individuals where there was a reasonable expectation of privacy and for the contents of the conversation not to be shared with a third party, the media."
While royals often follow the rule of "never complain, never explain" when it comes to claims made against them, Stephens believes some royals might see things differently now.
"They will have to step up on them at some point, as long as they go uncontroverted some people will believe the truth of them," Stephens said.
The Sussexes almost revealed the identity of the royal 
According to an updated version of the biography Finding Freedom by Omid Scobie and Carolyn Durand, Meghan and Harry did consider revealing the identity of the royal who made the racially charged comment. However, they ultimately decided against it.
"I think it would be very damaging to them," Meghan reportedly told Oprah.
Harry also told the talk show host, "That conversation I'm never going to share, but at the time, it was awkward; I was a bit shocked."
Source: Read Full Article