Kate Middleton is a style icon who knows how to make public appearances and walk the red carpet. After more than a decade as a royal, the Duchess of Cambridge has had plenty of practice when it comes to royal protocol in public spaces. She's also created a few "etiquette hacks" for her numerous public engagements.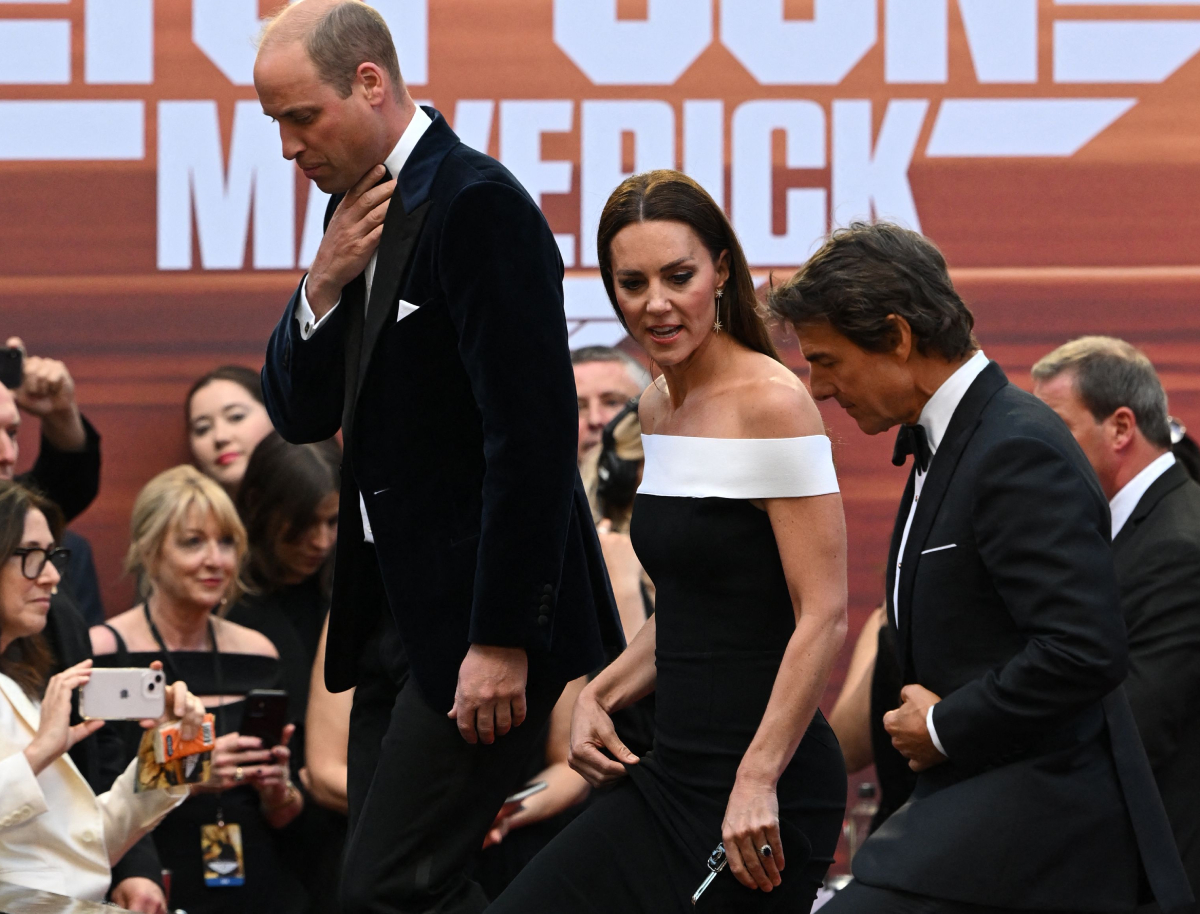 Kate Middleton has one simple reason for carrying her handbag in her left hand
When the duchess appears in public, she often accessorizes her look by carrying a designer handbag from her collection. In many of her recent appearances, she's carried a white Mulberry Amberley small crossbody bag. And, more often than not, she's photographed carrying it in her left hand despite being right-handed.
According to royal etiquette expert Myka Meier, there is one simple reason why Kate does this — greetings. The Duchess of Cambridge carries her purse in her left hand so her right hand is always free to greet and shake hands with guests and fans.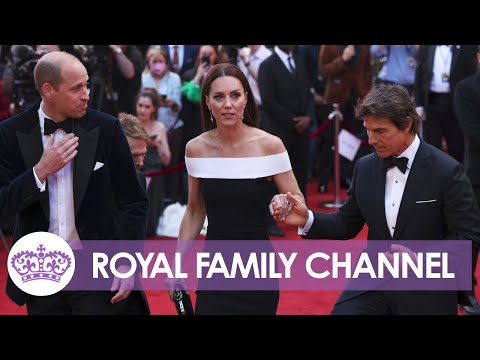 "Royal Etiquette Hack: When entering a room or event, handbags or briefcases are held in the LEFT hand so that your right hand stays open to meet, greet and shake hands! Prince Charles does this too!" Meier explained, per Express.
Kate Middleton quickly reacted to Tom Cruise breaking royal protocol by subtly using her handbag
Earlier this month, Prince William and Kate Middleton attended the special royal charity premiere of Top Gun: Maverick in London's Leicester Square. As the couple walked into the event, the star of the film  — Tom Cruise — greeted them on the red carpet. He then proceeded to introduce the duke and duchess to some of the cast and crew before guiding them into the screening.
During a brief moment, Cruise made the gentlemanly gesture of offering Kate his hand to help her up the steps. She was wearing a figure-hugging Roland Mouret gown and Prada heels, which made the small set of stairs difficult to navigate. So, she kindly accepted the gesture.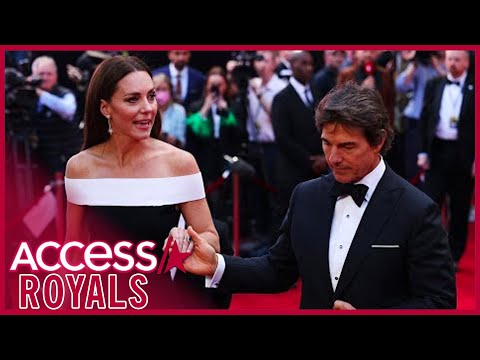 After the sweet moment, Cruise released Kate's hand. She then subtly moved her clutch purse into the hand he had been holding. When they hit the next set of stairs, Cruise was unable to grab her hand again.
Is it against the rules to touch members of the royal family?
It's long been rumored that you can't touch a royal family member. And Cruise's kind gesture had some fans wondering if he had broken the rules by grabbing Kate's hand. According to Yahoo! Royal editor Omid Scobie, it's all about "what's acceptable in society or not."
There are "no official rules when it comes to touching a member of the Royal Family," according to Scobie. Instead, it's all about common sense. Shaking the hand of a royal or helping them up a few stairs isn't a problem. But rushing up to hug William or Kate would have been "inappropriate."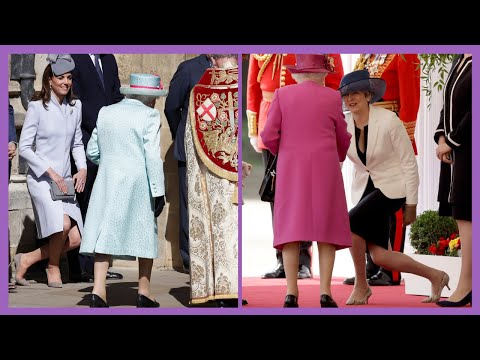 Scobie also pointed out that if Kate had a problem with Cruise's gesture, she wouldn't have given him her hand.
"It could have been far worse," Scobie says. "The worst would be for her to trip downstairs at a royal film premiere."
Top Gun: Maverick is now playing in theaters nationwide.
Source: Read Full Article