Leaving abroad for work, everyone wants to know that the remaining loved ones can cope without him. Meanwhile, heavy shopping bags are a huge problem not only for retirees but also for many fragile girls. However, even from abroad, you can help – for this, there is food baskets delivery to Ukraine from the Ukrainian logistics company Meest. Delivery is carried out both to large cities such as Kyiv, Odesa, Lviv, Kharkiv, Dnipro, and to small villages.
What is a grocery basket?
This is a relatively new concept in the delivery of groceries, which assumes a set of various foods compiled by specialists. Those who always forget to buy something in addition, or just eat the same, will be sincere – with such an order, you don't have to write a shopping list yourself! Having decided to send food baskets to Ukraine, you will make excellent service to the addressee, and given the variety of gourmet and the total weight of the parcel, it may well be considered as a full-fledged gift.
If the customer wants to set food gift baskets on his own, this will not be a problem either – choose from a huge range of available products.
Why send grocery baskets?
Is there any special occasion needed to order cheap delivery of food by courier directly to the specified address? In our opinion, this is always appropriate, since it simplifies life. If you need more compelling reasons, here are some examples:
so as not to force those for whom it is too difficult to carry heavy bags;
to diversify the menu of friends and loved ones left at home;
to remotely set the table for a holiday;
to once again show your desire to take care of those with whom you cannot yet be close.
In our catalog, you can choose online a variety of ready-made basket options with everything that you consider tasty and useful.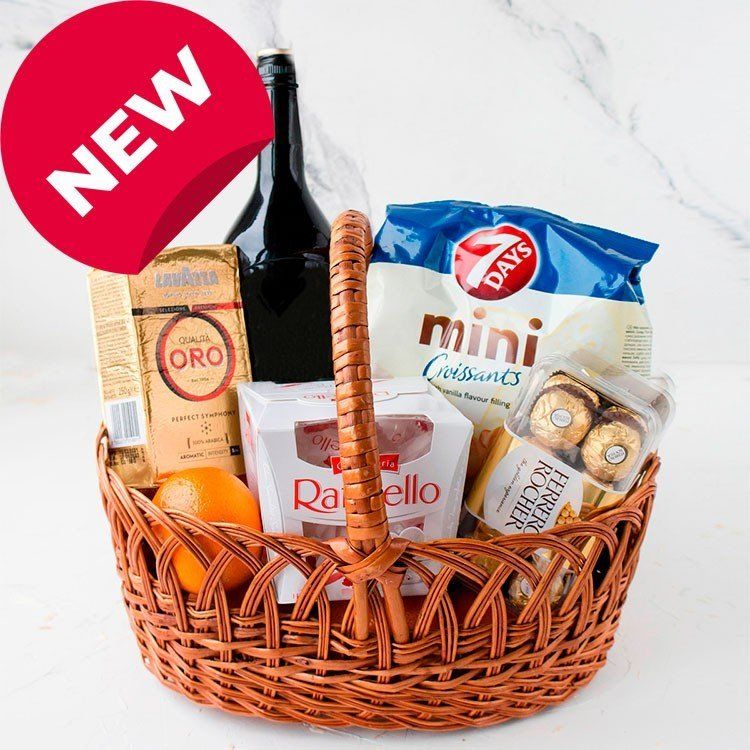 Meest advantages
The delivery company has been in the market for thirty years, and all these years our main goal is 100% customer satisfaction. Based on our success story, service is fine with that. We ship perishable food from the manufacturer's warehouse only on the day of dispatch, so all food will arrive at the address fresh. An excellent choice of products will allow every gourmet to try something new, and most importantly, you can send a delicious gift to your home, relatives, or friends in a couple of clicks, knowing for sure that you can rely on us.