One of the victims Danny Masterson was convicted of assaulting lashed out in response to Ashton Kutcher and Mila Kunis' apology video for sending letters of support to the judge prior to sentencing for their That 70s Show co-star.
Ashton Kutcher and Mila Kunis released a video on Saturday in an attempt at some damage control and clarity after it was revealed the couple had sent letters of support prior to their That 70s Show co-star Danny Masterson's sentencing on two counts of forcible rape.
Now, the video itself is eliciting even more backlash, including from one of Masterson's victims. While both women remained anonymous throughout the trial, one of them has nevertheless come forward with a statement received by journalist Yashar Ali.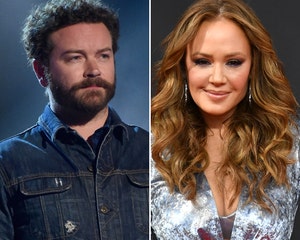 Leah Remini 'Relieved' After 'Dangerous' Danny Masterson Sentenced, Rips 'Criminal' Scientology
The woman known as Jane Doe #1 aka Jen B purportedly wrote, per a post shared to Ali's X (formerly Twitter) account, "This video was incredibly insulting and hurtful. My hope is that they learn radical accountability and the importance of self-education to learn when to keep their privilege in check — especially Ashton, who claims to work with victims of sex crimes. And as to Mila, I can only think of 'Times Up.'"
In their apology video, Kutcher and Kunis explained that their intention was never to discredit the accusers in the case or stand against the guilty verdict reached. They said they were asked by his family to offer character testimonies in an effort to seek mercy ahead of sentencing. Masterson was sentenced to 30 years to life in prison.
"We support victims," Kunis said at one point in the apology video. "We have done this historically through our work and will continue to do so in the future."
"The letters were not written to question the legitimacy of the judicial system or the validity of the jury's ruling," she said. "They were intended for the judge to read. And not to undermine the testimonies of the victims or re-traumatize them in any way."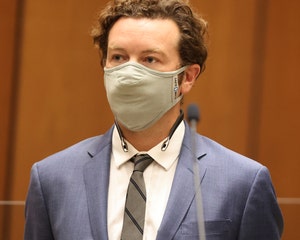 Danny Masterson Rape Victims Call Him 'Pathetic, Disturbed and Extremely Violent' In Court Ahead of Sentencing
"We would never want to do that. And we are sorry if that has taken place," Kutcher added.
"Our heart goes out to every single person that has ever been a victim of sexual assault, sexual abuse or rape," Kunis concluded their statement.
As noted by TMZ, Masterson's 70s co-stars Kurtwood Smith and Debra Jo Rupp also submitted letters on behalf of Masterson, but have not endured the same kind of backlash online. Topher Grace, Laura Prepon and Wilmer Valderrama did not submit letters.
Christina Ricci was one of those who appeared to take aim at the apology, though she never named names, with a scathing indictment on her Instagram Stories.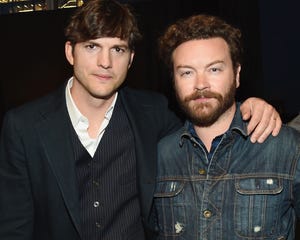 Ashton Kutcher Addresses Danny Masterson Rape Accusations
"So sometimes people we have loved and admired do horrible things," she wrote. "They might not do those things to us and we only know who they were to us but that doesn't mean they didn't do the horrible things and to discredit the abused is a crime."
"People we know as 'awesome guys' can be predators and abusers," she went on. "It's tough to accept but we have to. If we say we support victims — women, children, men boys — then we must be able to take this stance."
She went on to talk about her personal experience on both sides of these "awesome guys" before concluding her message, "Believe victims. It's not easy to come forward. It's not easy to get a conviction."
Ricci was certainly not alone in her negative reaction to the discovery of the support letters, or the subsequent apology video. Here's just a sampling of social media reactions, with many believing the couple are more sorry their letters were made public.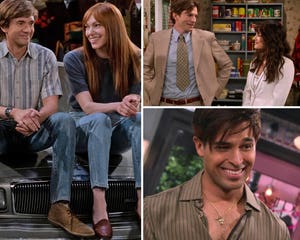 That 90s Show Reveals What Happened to 70s Show Characters — and Why Jackie & Fez Split! (Spoilers)
Source: Read Full Article