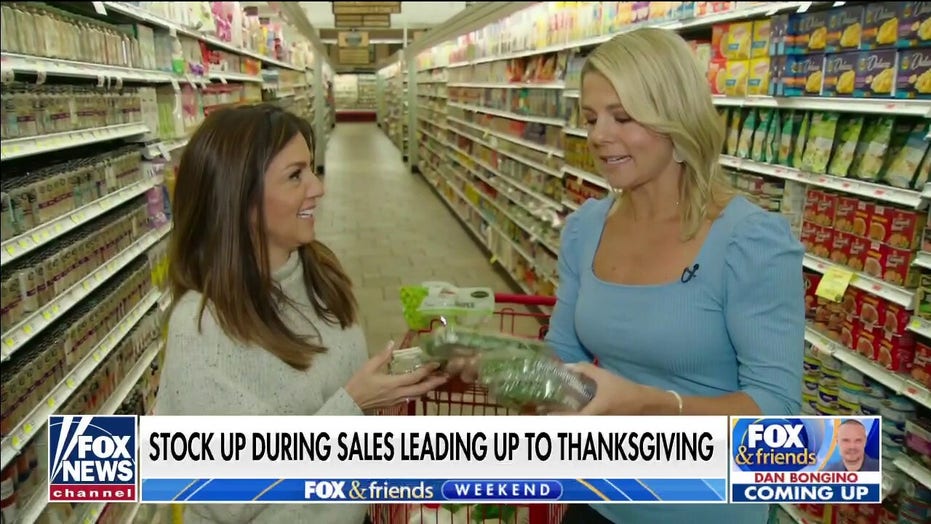 How to save money on Thanksgiving dinner
'Fox & Friends Weekend' co-host Rachel Campos Duffy went grocery shopping with budgeting expert Andrea Woroch to learn some tips and tricks to keep your Thanksgiving dinner costs down.
If you're a fan of apple turnovers, you're going to love these apple and pear turnovers for Thanksgiving.
"These apple turnovers are what I like to make on a chilly autumn evening with a cup of coffee on the side," said Shinta Simon of the blog CaramelTintedLife.com. "They taste so much better than what we get in the stores here and come out perfectly crisp (no soggy crust!). My kids love them, and we like to think of them as shortcut apple pie without the fuss and stress of making a pie from scratch!
Easy Apple and Pear Turnovers by Shinta Simon of CaramelTintedLife.com
Makes 8 turnovers
Prep Time: 10 minutes
Cook time: 30 minutes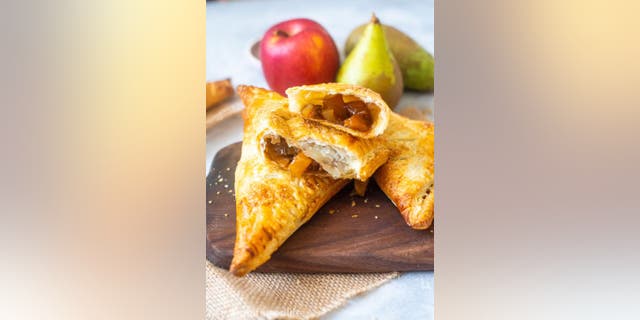 Food blogger Shinta Simon from CaramelTintedLife.com shares her apple-pear turnover recipe with Fox News ahead of Thanksgiving.
(Shinta Simon, CaramelTintedLife.com)
Ingredients:
2 Apples (any sweet apple variety)
2 Pears
1 tbsp butter
1 tbsp Cinnamon powder
1 cup light brown sugar
Zest of 1 lemon
⅓ cup all-purpose flour
2 sheets Puff Pastry, pre-rolled
1 tbsp sugar
1 egg (for egg wash)
Instructions:
CLICK HERE TO SIGN UP FOR OUR LIFESTYLE NEWSLETTER
Source: Read Full Article