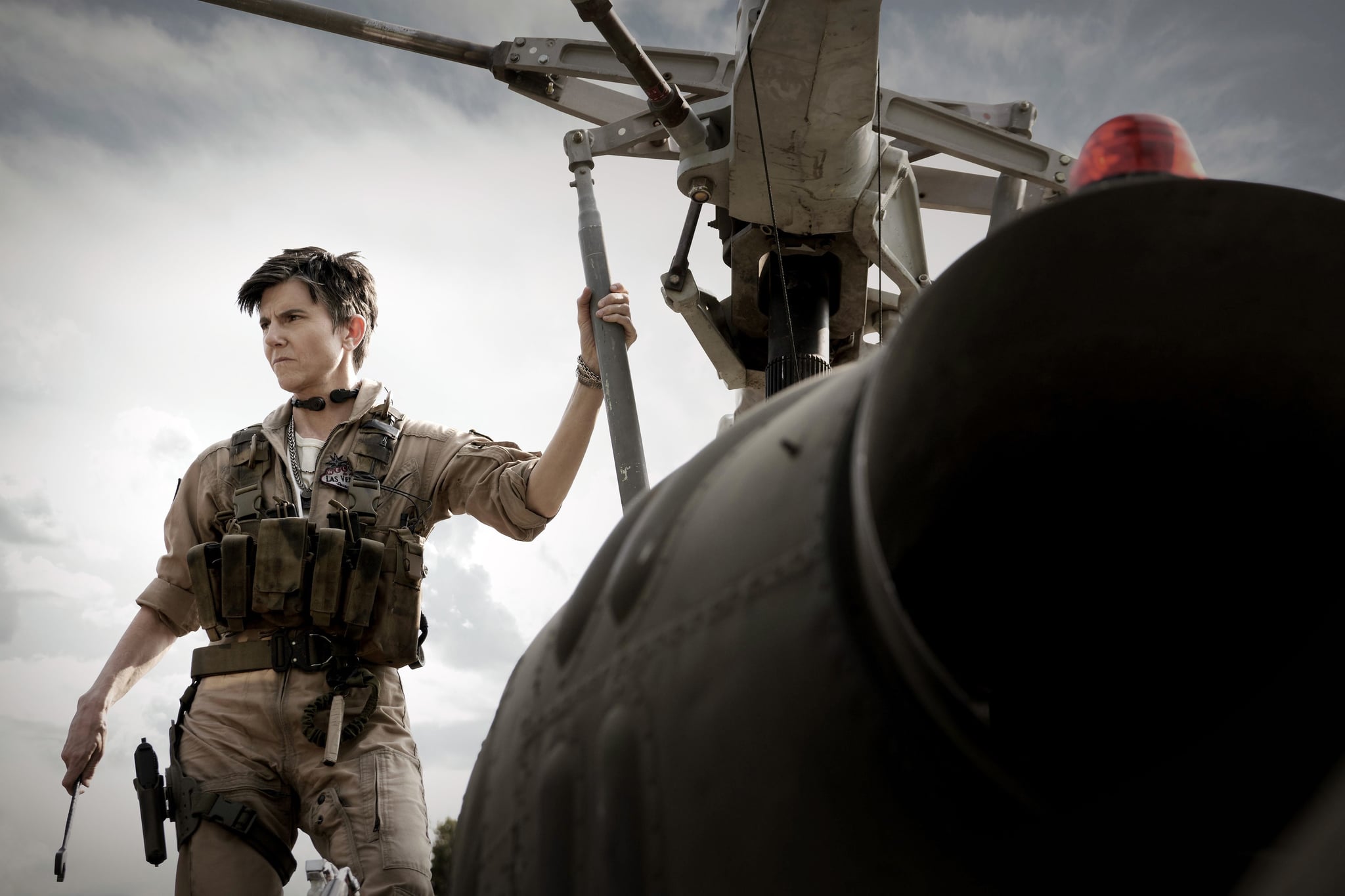 When you watch Netflix's heist-meets-zombies flick Army of the Dead, you might not realize at first glance that the character of Marianne Peters, played by Tig Notaro, is actually the product of a late-in-the-game replacement. Notaro was brought onto the movie after filming had already wrapped to replace original cast member Chris D'Elia, the comedian who has been accused of sexual predation by multiple women. With some creative reshoots and a very hardworking team of filmmakers, all traces of D'Elia were erased, replaced with Notaro's version of the character.
When the allegations against D'Elia arose in July 2020, Army of the Dead was already in postproduction, but the decision to remove D'Elia was made fairly quickly. According to Vulture, a casting director suggested Notaro to director Zack Snyder, and so began a lengthy process of reshooting and reconfiguring. Because of the high cost of the action movie, along with the restrictions posed in the midst of the COVID-19 pandemic, Notaro had to shoot her scenes without costars, with green screen, trick angles, and other movie magic doing the rest of the heavy lifting. Complicating matters further: the physical size difference between Notaro and D'Elia meant that the production team couldn't just "paste" Notaro into the scenes; it would require a much more in-depth process of reshooting individual scenes to match up perfectly.
"I had to do this incredibly technical experiment, re-creating every scene, shot for shot," Snyder told Vulture. "My visual-effects supervisor, Marcus Taormina, did the work of taking Chris completely out of the movie so Tig could have freedom [to move] within the scenes." Notaro only ever filmed in-person with one co-star, Ana de la Reguera (who plays Maria Cruz), with Notaro's assistant in a green-screen suit pitching in for other scenes that required physical interaction. The process reportedly cost millions of dollars, but the end result was high-tech proof of just what movie magic (and a very talented performer) can do.
I think the movie is better with Tig Notaro, frankly, because she's more unexpected and she's more fun," Snyder told Vanity Fair. "She's like, 'Zack, clearly you knew that I had an action hero in here somewhere. I don't know where it is, but you found it.' She's so bone-dry, but in the best possible way."
Source: Read Full Article