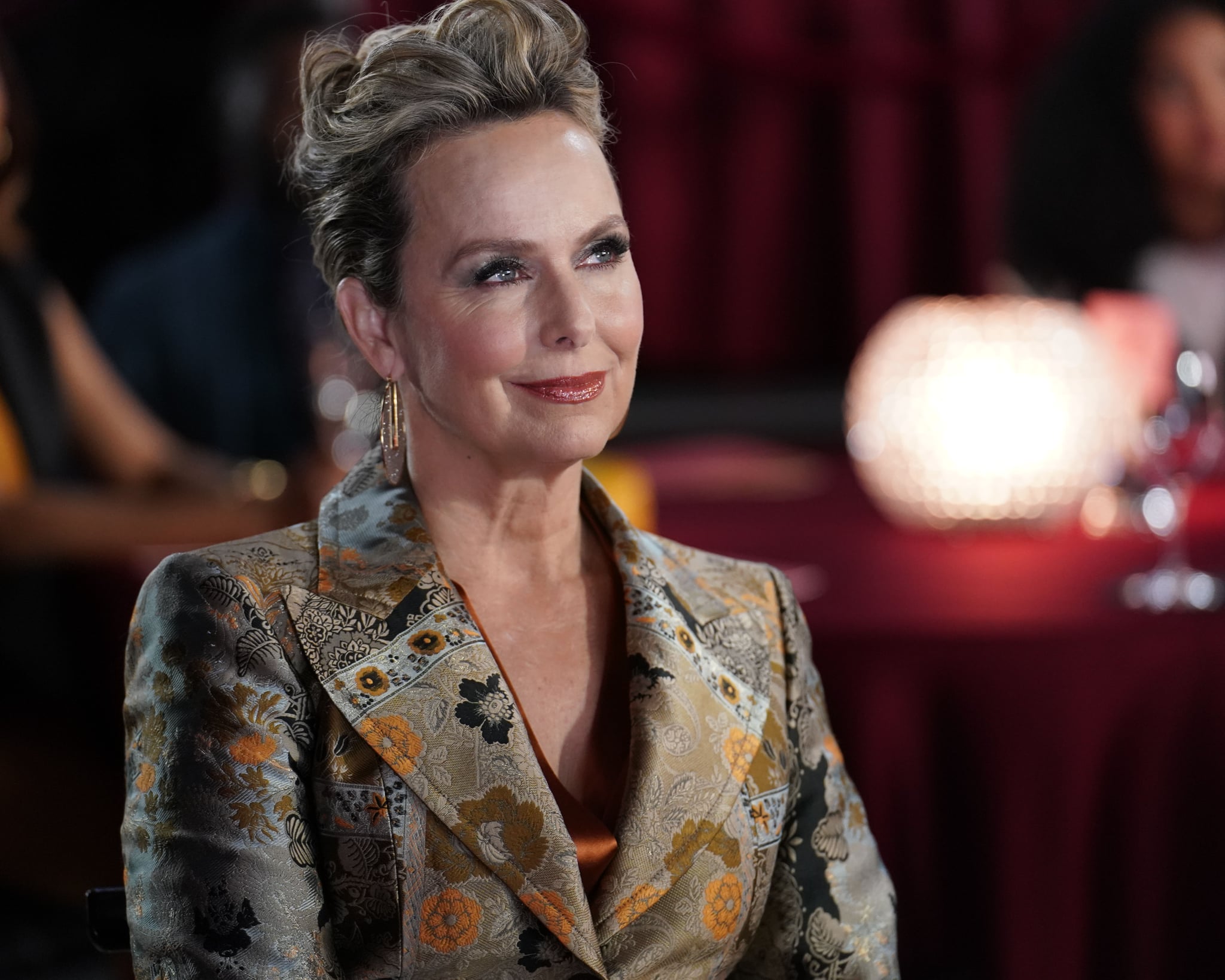 Image Source: Freeform
Welp, it looks like we need to start watching The Bold Type with our eyes taped open, because the Freeform show recently slipped in a genius blink-and-you-may-have-missed-it reference to The Office that we, in fact, initially missed. The sneaky Easter egg in question appears in the fifth and final season's third episode, which aired on June 9. When a very frazzled Andrew forgets Jacqueline Carlyle's soy latte, the Scarlet magazine editor in chief pours her own cup of joe — in a freakin' Dunder Mifflin mug. Andrew soon bursts into the kitchen, exclaiming, "Oh my god, are you drinking company coffee out of an Office mug?" Jacqueline assures him "it's fine" and nonchalantly glances down at her drinking vessel, with the beloved fictional paper company's logo facing outward for all to see.
The reference goes beyond Jacqueline simply being a fan of the NBC sitcom like the rest of us. To refresh your memory, the actress who plays the character, Melora Hardin, also portrayed Jan Levinson on The Office, aka the no-nonsense former sales VP who dates Michael Scott. This crossover really got our wheels spinning and made us wonder: What other sly Office references have The Bold Type producers snuck in? Perhaps a Serenity by Jan candle at Jacqueline's fancy apartment? A Dundie Award trophy on a Scarlet employee's desk? Or maybe a replica of Kevin Malone's giant glass jar of M&M's in the office kitchen? Catch us rewatching the first four seasons of the series to see if we can uncover any other hidden gems.
Source: Read Full Article