Picture this: you're wearing your trusty pair of NEEDLES track pants, your T-shirt is crisp white and on your feet are a brand new pair of New Balance sneakers (collaborative, of course). Coffee in hand; sandwich ready to devour in front of you. Your laptop is to the side, unwinding lo-fi plays in the background. 
That's right, you're in Paperboy Paris.
There's more to street and sneaker culture than just the pair of shoes on one's feet. It's about a sense of belonging, brought together over a shared love — and this is exactly what Paperboy Paris' founder James Dridi strives for: community. Tribe. Family. 
While you might argue that bringing like-minded sneakerheads together through food is a bit old hat — especially now that every fast-food chain is churning out a merchandise line — Paperboy was one of the first to do it, and do it right. From its NEEDLES and BEAMS collaborations to its various bouts with New Balance, everything it does has an educated stamp marked on it. From the fried egg-inspired New Balance 992 to apt apparel, it all makes sense to Paperboy and those who frequent its creative hub-restaurant hybrid space. 
What's more, is the tenacity Dridi possesses. He's not driven to try and make a link, but to allow us to see how the connection between food, people, and street culture already exists. 
In this latest installment of Sole Mates, HYPEBEAST speaks with James Dridi about making two things that shouldn't go together work, how collaborations are open to everyone and not just the archetypes of fashion, and — of course — his connection with sneakers (namely, the New Balance 920).1 of 3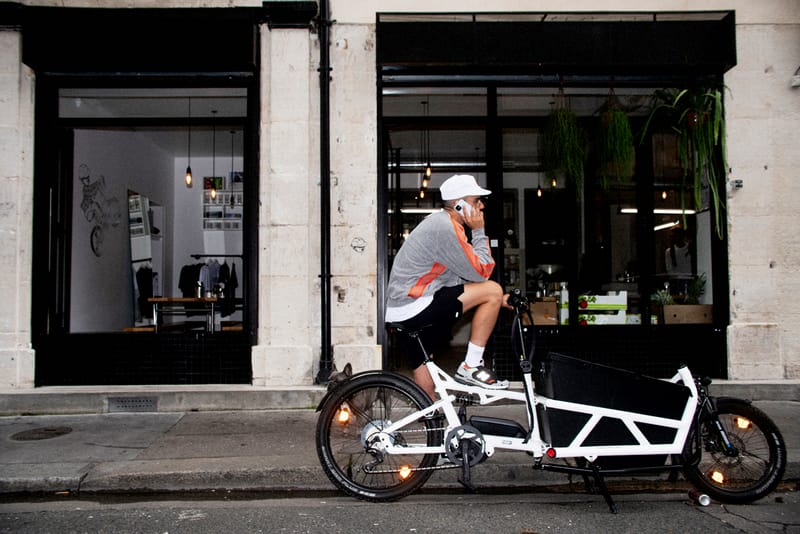 @laurentsegretier2 of 3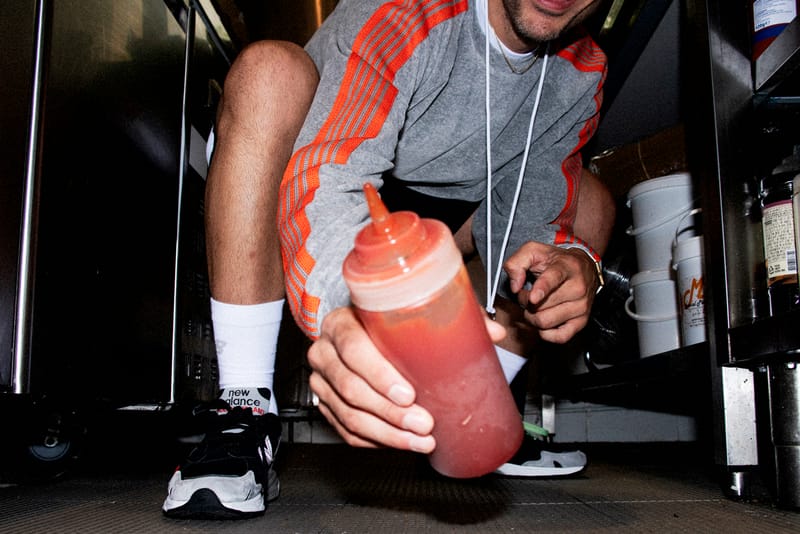 @laurentsegretier3 of 3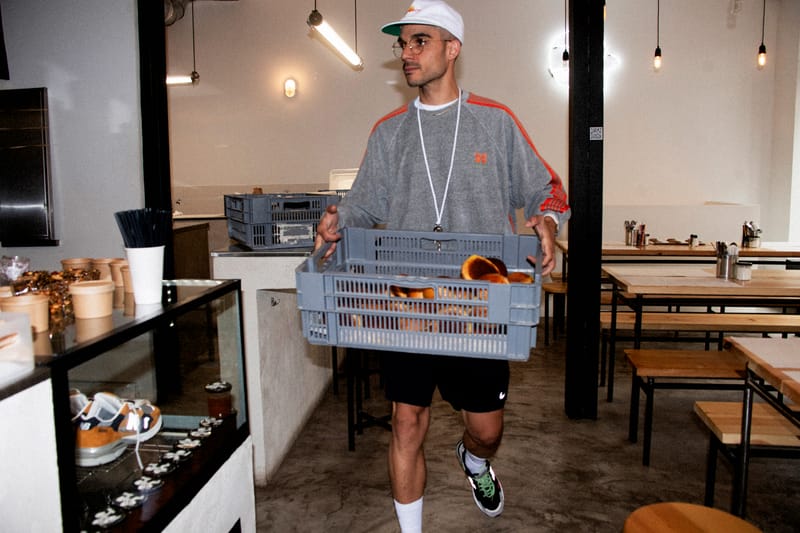 @laurentsegretier
HYPEBEAST: Usually with Sole Mates, we first ask "How did you get into sneakers?" I'd like to know this, but also more about how Paperboy Paris has created a space for food and street culture to combine.
James Dridi: I'm a kid from the '90s, and we all loved sneakers. When I was a child, I was into Jordans, the first Air Max. I've always loved shoes. When I was young I worked in the kitchen cooking, so I'm just trying to mix those universes. 
The reason it's called Paperboy is because of '90s movies. There's one paperboy in all of these movies. For me, it's not one reason, it's general — the paperboy represents the U.S. in the '90s. The sneakers are the same, they're also from the '90s. 
I was in fashion for ten years and then I wanted to open a restaurant, but I didn't want to open a typical French restaurant, I wanted to open a cultural space. Everyone here at Paperboy has a talent: there's someone making music, someone making videos, someone drawing, so it's almost like a lab. We try to work inside the restaurant differently.
So it's all about making people — and cultures — come together?
I love Japan — I've traveled a lot there — and I have really good friends at BEAMS. My friend there asked me, "You just opened Paperboy, we should do a collaboration." I said, "Okay, let's do this." We made a capsule collection but it worked really well, and then we said let's do a second one, and at fashion week in Paris, there was a lot of people coming here to take meetings, so I spoke with New Balance, Reebok, all the teams, and we just had sandwiches and spoke about jerseys, sneakers, things like that. 
"You don't need to be f*cking hyped designer to make a collaboration — we're a small label, and we do this. It's good for us, but it's cool for New Balance too."
In 2019, we did a NEEDLES collaboration, and then we did a New Balance. Our first collaboration was on the 801, and for the second pair, we did the 992. And there are two new ones coming in 2022. 
Paperboy has a cult following, and New Balance has a cult following too. Did this shared passion — and the passion of your customers — help forge your collaborations?
I really love New Balance, it's a quality brand, and I had a good feeling from my first meeting with them — it was so easy. Our biggest partner is New Balance because we started with them, and I like the idea of keeping one good story with one partner, and for New Balance, it's good to have a partner from each city or maybe a luxury brand or a coffee place like us. It has one partner in each area. 
Paperboy Paris hasn't done a New Balance 920 — so why did you choose to spotlight this pair specifically?
I put it on my feet and I said, "Wow, okay, they're new NBs, but it feels like an old NB." I loved the idea. It's fresh. 1 of 5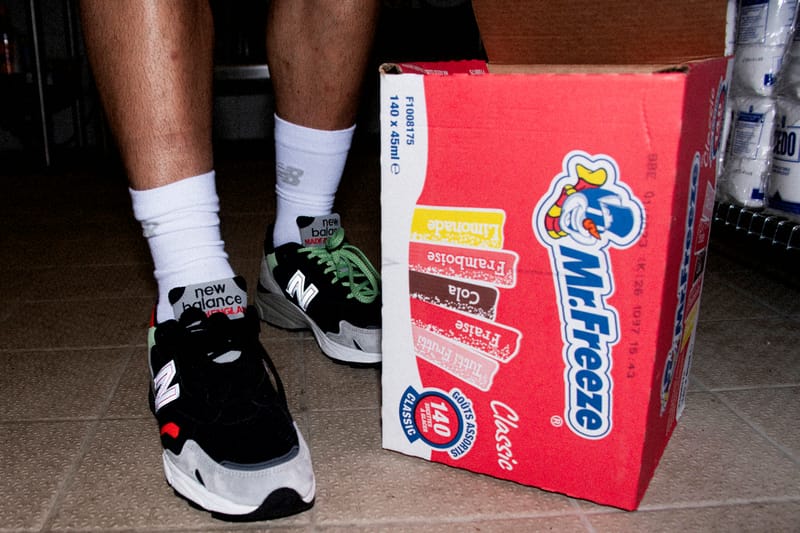 @laurentsegretier2 of 5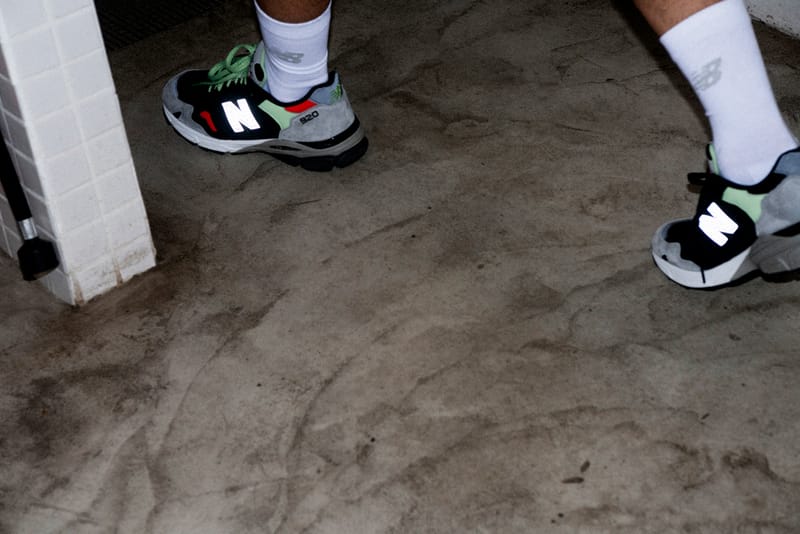 @laurentsegretier3 of 5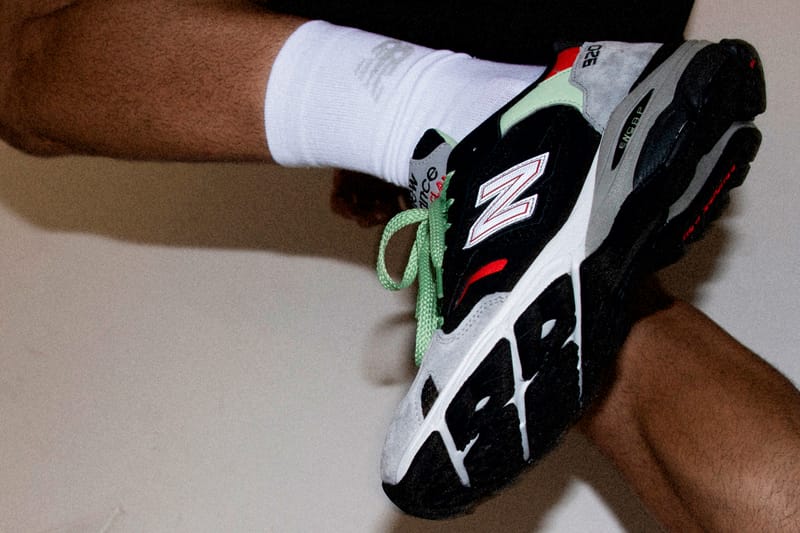 @laurentsegretier4 of 5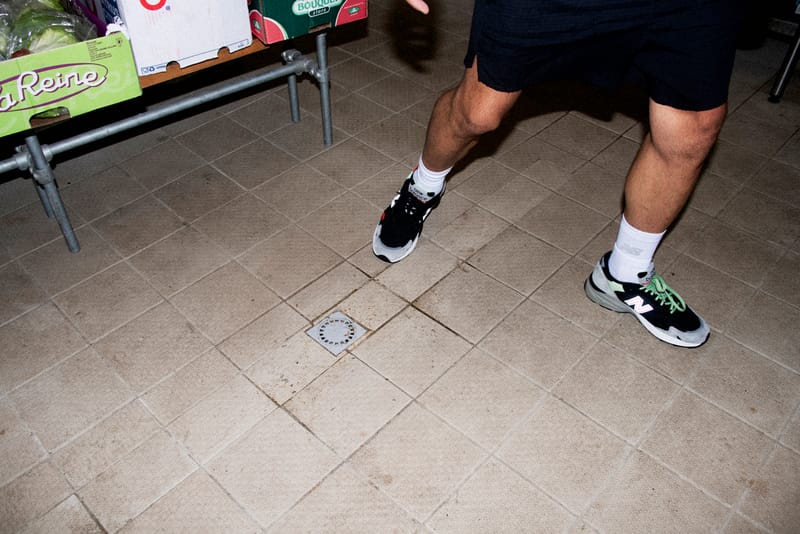 @laurentsegretier5 of 5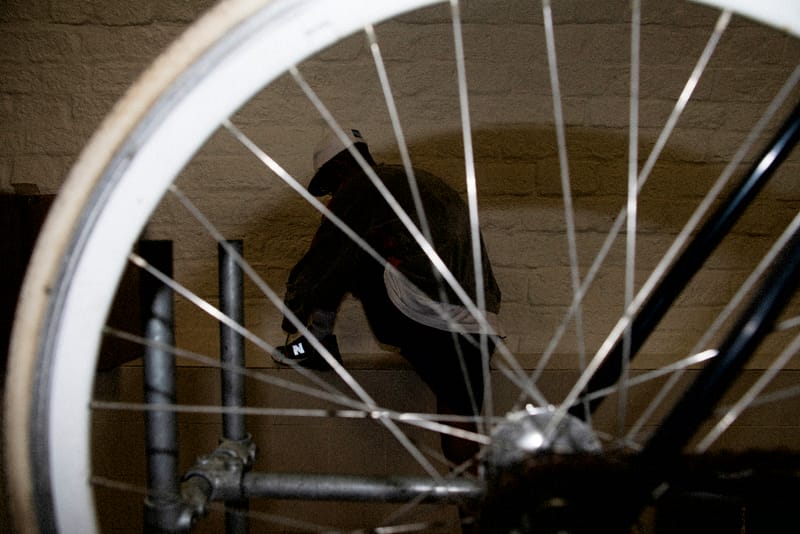 @laurentsegretier
At Paperboy, we love New Balance. NB is first of all part of our childhood memories as the ultimate sneaker due to its quality — it's one of the first handmade sports shoes. NB strikes us because of the quality of their materials. They kept the nubuck leather and the classic mesh all those years. We like simple designs and function-oriented pieces. At Paperboy, we are very active in the sense that it's a horizontal hierarchy system where everybody brainstorms, hosts the clients, and delivers food. [Because of that], we love the technology and the ergonomics of the shoes: ankle support, a wide toe box, the support voûte plantaire [foot arch].
So you like the more classic-looking New Balances?
Yes — it looks like it's a part of NB's history, but it's new. I also love the number: 9. 2. 0. 
How did the New Balance collaborations that you have done change Paperboy Paris, or more so your view on sneakers and collaborations?
 Everything is the same. It's not such a mainstream brand, and I love the story of their shoes. The kids can wear it, but so do elders in the U.S.! I love the gap between the kids today and their fathers — how they can use the same materials, make it in the U.S. or the U.K., and the kids love it [as do the fathers]. 
It's something different, as I grew up in France so it was all about Nike and adidas. 
Obviously, New Balance has had a really strong run as of late. What are your thoughts on its market dominance?
I think it's really smart, to be truthful. Many people want collaborations, or actually make a collaboration, but the shoes and the brands are actually interesting. WTAPS from Japan, Casablanca from Paris, Aimé Leon Dore from New York. The choice of every brand is really smart. 1 of 3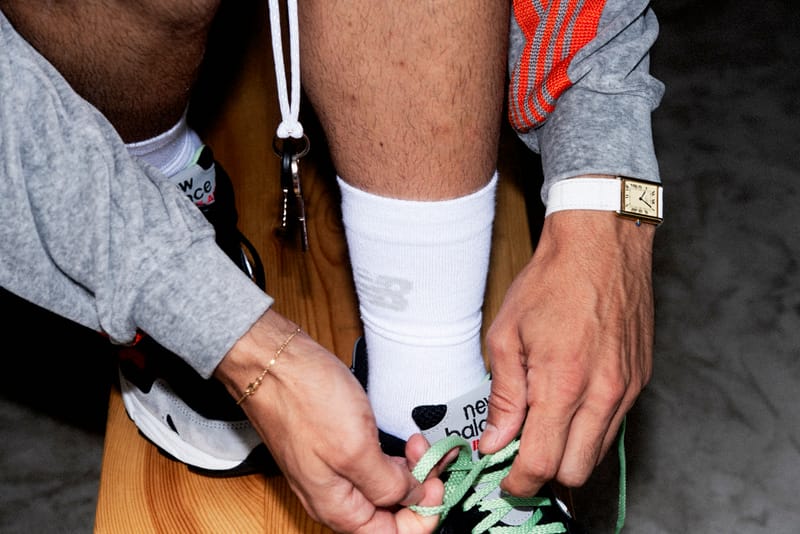 @laurentsegretier2 of 3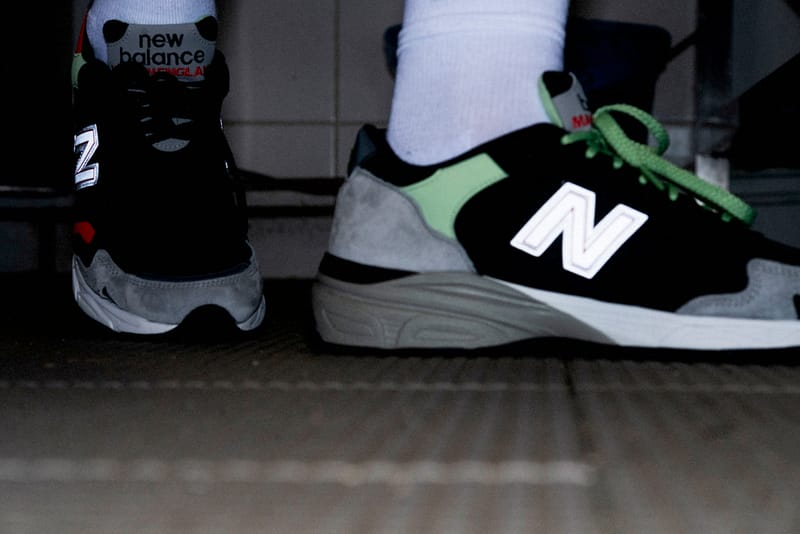 @laurentsegretier3 of 3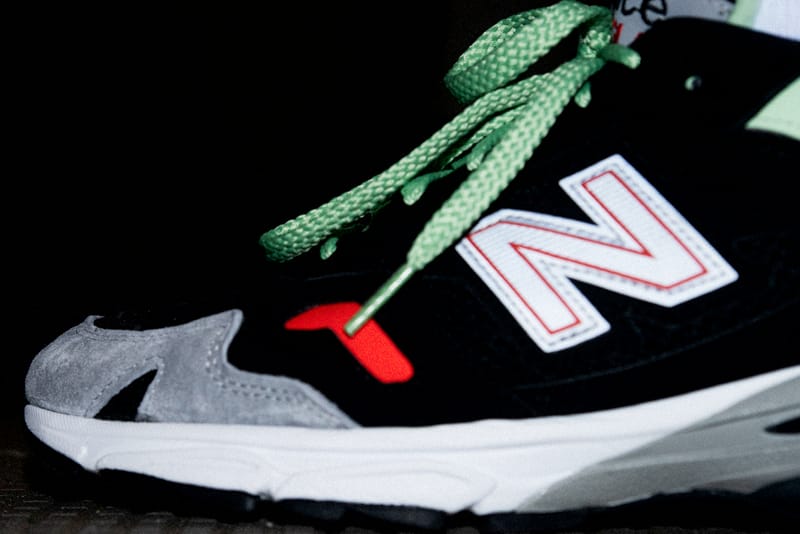 @laurentsegretier
To make shoes with coffee [i.e. Paperboy] is really interesting. To collaborate with another brand that doesn't make shoes or whatever, I love this idea. It's open, it's new, it's not arrogant. You don't need to be f*cking hyped designer to make a collaboration — we're a small label, and we do this. It's good for us, but it's cool for New Balance too. 
What can the industry learn from New Balance's choice of partners, or perhaps, Paperboy's approach to business and culture?
We do what we love to do. We're not trying to make a link, we're just friends and everyone here loves shoes. A lot of people don't really understand [Paperboy], is it coffee, a pop-up, you make shoes and sandwiches, what is your [thing]? It's easy, we just make what we want. 
I think about the brand and that's where we make collaborations, and then there's the everyday restaurant [operation], it's new for the people. But, since the first day I opened Paperboy, I have made T-shirts, caps, because we have a story to explain. We're just kids from the '90s who love shoes. 1 of 4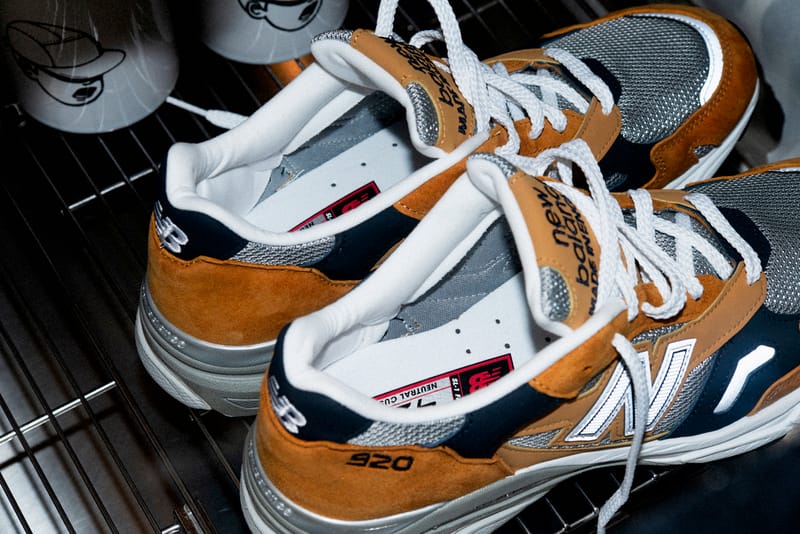 @laurentsegretier2 of 4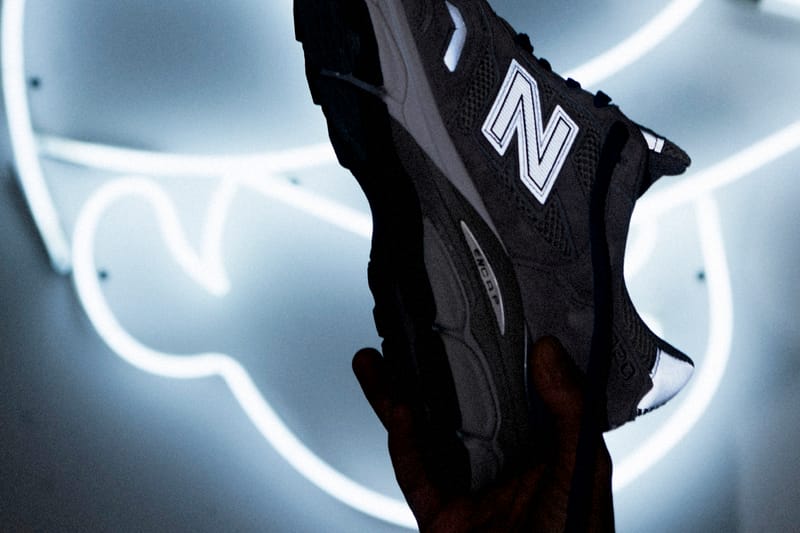 @laurentsegretier3 of 4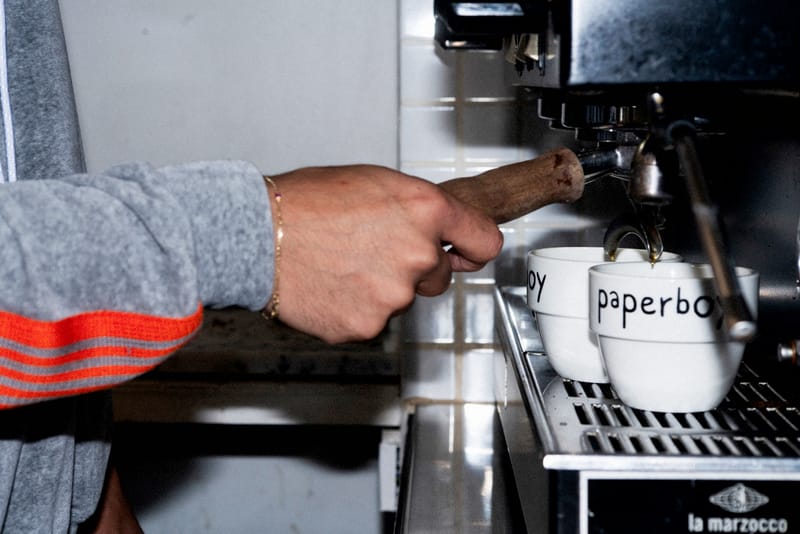 @laurentsegretier4 of 4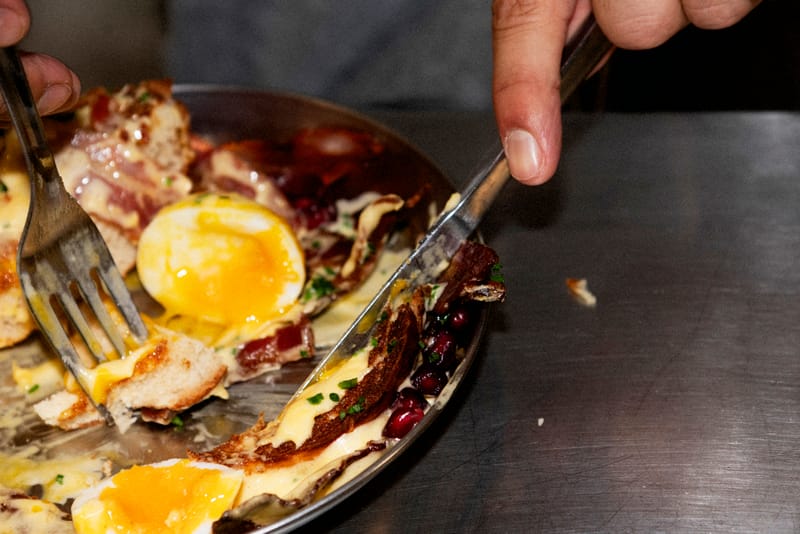 @laurentsegretier
The link is to think about what we use in the restaurant and [translate] that into the design. Our first NB collaboration on the 801 was themed around ginger lemonade because we make that here, the second one was tataki tuna because we make tataki tuna, for the 992 we did eggs because we crack eggs all day. Every time we think about the link and the story. 
All of the elements at Paperboy will find themselves on the shoes. It makes sense of a restaurant making shoes. 
With all of this in mind, what is next for Paperboy?
I really want to open in New York. We went there just before COVID-19 [hit], and I was speaking to people in Tokyo and London too. We're going to continue to make collaborations, but the next step is to open in a new city with a strong partner. I want two or three new cities and to make a tribe.
It's all about tribe, family, kids, and not being arrogant.
Source: Read Full Article