Precious few individuals have been able to see the world of sneakers through as many lenses as Frank Cooke has. From his first-ever job at Footaction to his time as a buyer at Wish ATL, a stint at
Frank Cooke
HYPEBEAST: What was sneaker culture like in the greater Philadelphia area when you were growing up in the '90s?
Frank Cooke: When I was growing up in the '90s, sneakers were a way for me to express myself. Back then, most people weren't into "the game" the way they are today and there weren't many sneaker boutiques, so Foot Locker was like a boutique to me. My mom was really into women's shoes, so every Saturday she'd take me to the mall with her while she got new shoes and I'd be like "hey, can we go to Foot Locker and get me some shoes too?" I also loved to leaf through Eastbay catalogs. Those catalogs were the sh*t to me. I couldn't wait to run to the mailbox, get the newest issue, turn it over to the back and see what new shoes were coming out.
Your first job was at Footaction, right? Was that a formative experience for you?
Yeah, man. I was able to start working there when I was pretty young, 14 to be exact. That job was everything to me as a teenager. As I mentioned before, the boutique road didn't really exist, and I remember thinking I'd do whatever I needed to do to become a manager one day [laughs]. As I grew a little older and started taking the train up to New York City on the weekends, I started to see all these different products, become more immersed in the game and expand my horizons.
"I think my time [at Clark University] was where my love of storytelling started — seeing all those different styles [in Atlanta] was super influential to me."
So you get a little older and move away to attend college in Atlanta. How was the sneaker scene different there than it was around Philadelphia?
I was at Clark University, and there were four schools in the same area: Clark, Morehouse, Spelman and Morris Brown. It was a huge melting pot. You'd have someone from Houston who'd be wearing leather shorts, a cat from the DMV who'd be rocking something from New Balance like the 992 and New York dudes in the Air Foamposite One. It was awesome to see all these different styles and influences in one place. All my roommates were into shoes too, so we'd scrape up our money and go to Walter's to get kicks, sometimes even share shoes [laughs]. I think my time there was where my love of storytelling started — seeing all those different styles was super influential to me.
Do you think that Atlanta gets the credit it deserves as a hub of US sneaker culture? It seems like the mainstream narrative is always centered around New York City, Chicago and Los Angeles.
There are so many gems in Atlanta. There's Walter's, a super OG shop. The Nike store there used to be crazy. There are boutiques like Wish ATL. Atlanta's grown a lot in the sneaker world, but I think it still doesn't always get the national attention it deserves.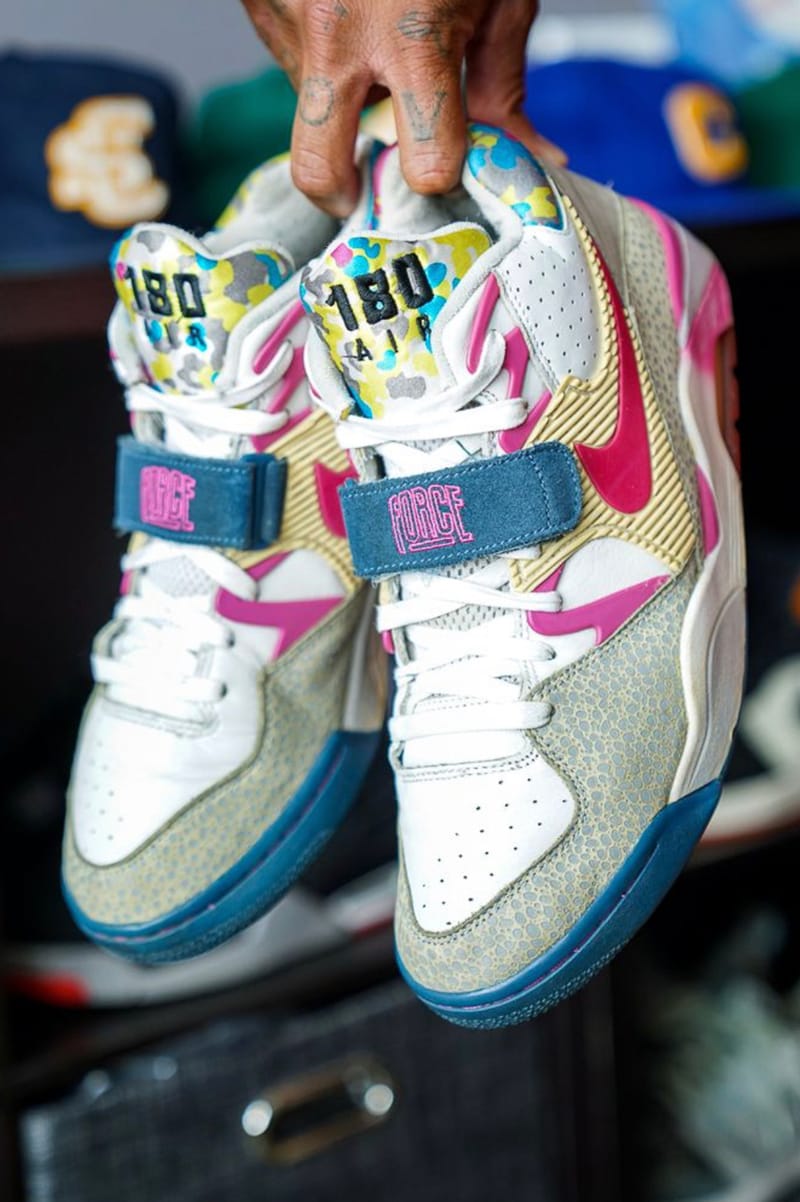 Mercedes Watson
Let's talk about the shoe you selected for Sole Mates — the Air Force 180. When did you become aware of it, and what about it draws you to it?
It started with Charles Barkley. He was always a bigger guy and I'm a medium fat dude, so I related to him off jump [laughs]. He was dunking on everyone and sh*t, and the way he played was really eye-opening. I also can't forget all the marketing campaigns around Barkley, like him facing off with Godzilla. I've always loved shoes with straps too, so you combine that with a utilitarian build, a big Air unit and the Barkley endorsement? I was sold.
Do you remember the first pair of Air Force 180s you got?
I can't say for sure, but knowing my mom it was probably a black and white pair. She'd always be tripping about a shoe's color because when you're in grade school you can't have a pair to go with every outfit [laughs].
Where do you think the Air Force 180 sits in the greater Nike Basketball lineage?
I feel like it's a little under the radar, but I think it's definitely respected. Barkley was really doing his thing back in the early '90s, and Nike Basketball was taking off too — so many good designs, so much good storytelling — that the Air Force 180 may have gotten caught up in the mix a bit because it was released during a "golden era."
Do you see the Air Force 180 having another moment in the spotlight, or do you think it'll continue to be a cult favorite type of sneaker?
To me, it's the perfect shoe when you're discussing paneling. There are a lot of things to play with as far as different colorblocking schemes and materials. There are only a few "classic" Air Force 180 colorways, so with the advancements in technology we've seen since it first released and how much things can be altered on the development side these days I think that it could have a "new classic" moment sometime down the road.
"We always put men's and women's shoes in specific categories, but to me it should never be like that. Dope-ass shoes are just dope-ass shoes."
You specifically selected the Union Air Force 180 from the "Clerks" pack. What about that pair specifically catches your eye? That was a pretty impactful pack between the 180s, the UNDEFEATED Dunk High "No Liner" and the Stüssy Blazer.
Mostly the color scheme. I love that fuchsia pop it has, with the gradient detailing on the midsole. The mix of safari print and camo is pretty crazy too. Obviously, camo on shoes is nothing new, but I've never seen a camo that mixes turquoise and yellow. All these bright colors flow so well with the gray and white base too. The look is so unisex and so ahead of its time. We always put men's and women's shoes in specific categories, but to me it should never be like that. Dope-ass shoes are just dope-ass shoes, and this is definitely a dope-ass shoe.
It is interesting, isn't it? As you said, it's very androgynous, but at the same time, it looks like something that could have come out in the '90s.
Totally. It could be something out of the Andre Agassi era. I've always been drawn to his shoes as well, and the colors they used. The Air Tech Challenge line is so bold, and I love shoes that are bright like that. When I create shoes, I love to make people uncomfortable by using big, bold and bright colors.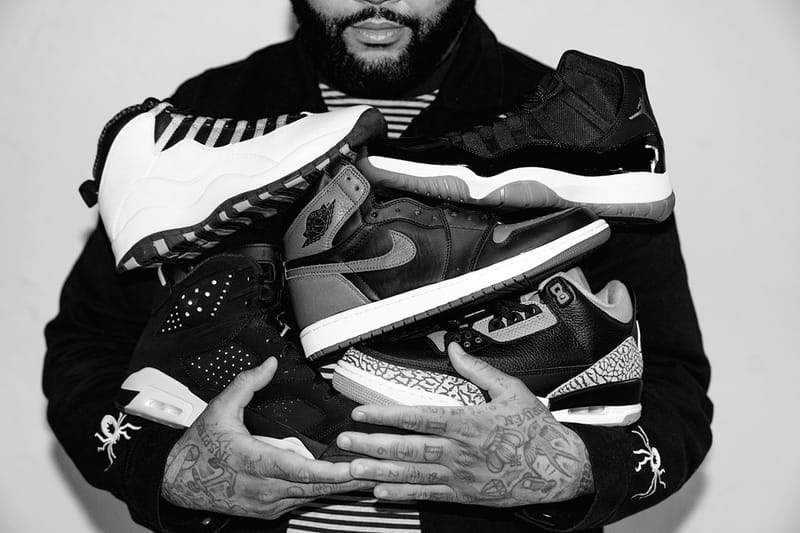 Eddie Lee/Hypebeast
Speaking of your design career, we had your good friend Nigel Sylvester on Sole Mates a while back. I asked him about the process of creating his Air Jordan 1 with you and he said he really appreciated and admired what you brought to the table as a designer. Could you talk me through your collaborative process and how you maintain a balance between product and people?
I'm a designer by trade, but I view myself as more of a curator and a storyteller. When it comes to the collaborative process, I always see what the vibes are like with whoever I'm working with. I want to share my opinion as we make this product, but I also want to make sure you get what you've dreamed of. If you come with an idea, I'll build off of it and try to bring some new ideas to the table as well. I just try to remind myself that it's their project and a special moment for them. Storytelling is foundational for my projects, so when I can combine that with good energy things usually work out.
You've seen the footwear industry through a number of different lenses — collector, salesperson, buyer, designer. How has that conglomeration of experiences informed your perspective on sneakers?
Honestly, it's always reminded me to look at things as a consumer first. When I'm designing a shoe, I always take time to step back and ask myself "would you buy this? Would you wear it?" It's impossible to be spot-on all the time, so I also love constructive criticism. I love being able to make people feel some type of way about a shoe.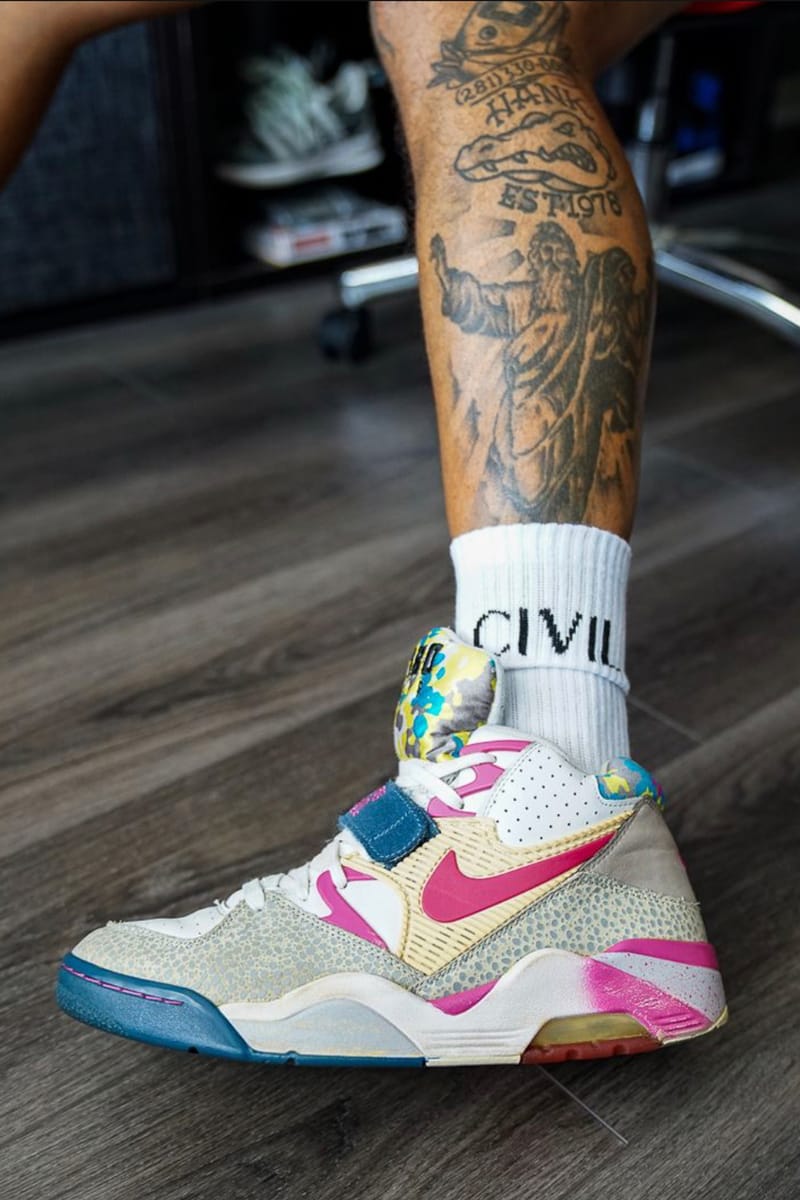 Mercedes Watson
I think all my experiences have helped me stay out of that whole "cool guy" mindset. The biggest puzzle I'm currently trying to put together is how to produce products at a big enough volume to make everyone happy while still creating dope concepts that feel special and exclusive. That's the last little bit of the Voltron I'm trying to put together. I never thought "sneaker culture" would reach the level it has. It's a bit of a gift and a curse because although I'm glad to see it reaching new heights I think that subculture feeling is missing.
You posted a sample pair of Air Jordan 19s on Instagram a while back and discussed people "getting back to enjoying sneakers" in the caption. What does "enjoying sneakers" mean to you?
Just having fun with the game, man. Bringing back that hunt for sneakers, the thrill of searching for something and finding it. The modern-day sneaker game can be very cold. People love being like "you're a loser! You took an L!" It seems like even though more people than ever are into sneakers these days it's harder than ever to really participate because dollar values are attached so quickly. I just don't want people to take the beauty of sneaker culture for granted.
"You can meet so many people and establish so many relationships through sneakers. Profit is always a part of it, but I want to get back to putting people first."
Agreed. There's a certain joy and feeling of community that comes from sneakers, but today it can get overshadowed by price and prestige. Bringing the feeling of joy back and spotlighting personal stories just as much as the product is what we're trying to do with this series!
Totally. And I can't blame someone who buys a shoe for $180 and can then instantly flip it for $1,100. That's just business, and that's a great margin. Back in the era that you and I come from though, it was more like "I'm going to wear this shoe, I'm going to enjoy the hell out of it and I'm going to get props from my friends," even if the shoe in question was worth a lot of cash. You can meet so many people and establish so many relationships through sneakers. Profit is always a part of it, but I want to get back to putting people first.
I mean, even my pair of Union Air Force 180s came from my boy Cheddar who used to work at Leaders in Chicago. He was like "yo man, you talk about these all the time and I want you to have them." He didn't even charge me for them. That's sneakers bringing people together. There's no better feeling than when one of your homies wants a grail and you have it and you don't mind letting it go.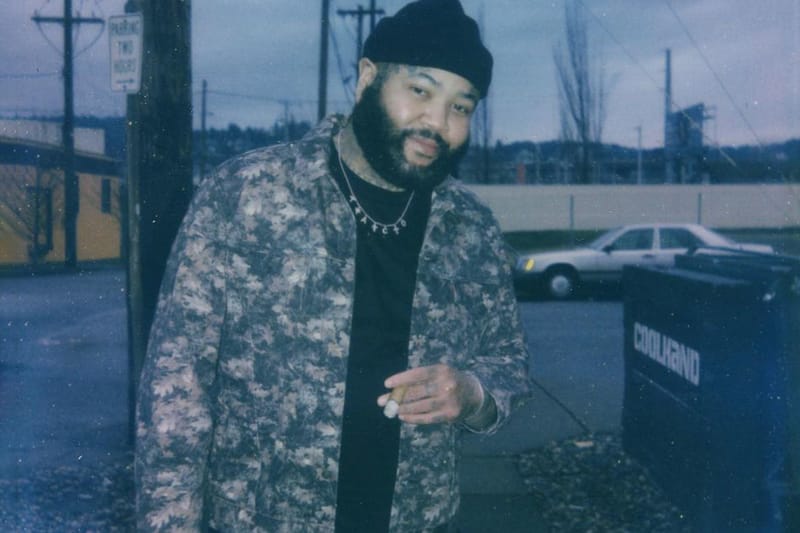 Frank Cooke
Take a look back to being that excitable 14-year-old slinging shoes at Footaction. Do you feel the same way about sneakers now that you did then?
I still get the chills when I see some dope shoes or when a really great sample comes back from production. I also love how big collaborations have become. Seeing your friends bring out projects and having their projects in my collection is an amazing feeling. I've come a long way from sharing kicks with my college roommates [laughs]. I'm very thankful for everything I've achieved over the course of my career.
Source: Read Full Article