When you think of fashion, where is your head drawn to? London, Milan, New York, Tokyo? What about Gaza? Or Lebanon? Perhaps Morocco? You see, the Middle East and North Africa (MENA) are vibrant hubs for creativity and fashion, with thousands of years of experience in textile making and trading. It seems odd, then, that the Western World is so slow to pick up on emerging brands coming out of the MENA region. 
But the designs coming out of the MENA region aren't just creative, they're visionary, inspiring, refreshing and, most importantly, brutally honest and reflective of the world we live in. While others hide behind the glitz and glamor of fashion melting pots, the likes of Roni Helou is decoding the meaning of sustainability and examines Lebanon's corruption-based environmental issues. The same goes for Meera Albaba of Meera Adnan, who is undressing gender roles and stereotypes of masculinity (and femininity) in Gaza, while Anwar Bougroug talks about topics that others can't. Pacifism, based in London, uses inspirations from its surroundings and the founder's (Talal Hazami) heritage to tell its story, while Late for Work (headed by Youssef Drissi) compares the traditions of Morocco with the realities of the modern world to create his collections. 
Emerging designers from the MENA region make more than just clothes. Some are making a political statement, others are changing the way we consume clothes, but ultimately all are expressing their creative heritage and are telling their stories to the rest of the world. They may be relatively unknown now, but not for long. Read on to find out more about five of the best emerging Middle Eastern and North African designers or brands that are here to stay. 
Meera Adnan, by Meera Albaba
1 of 2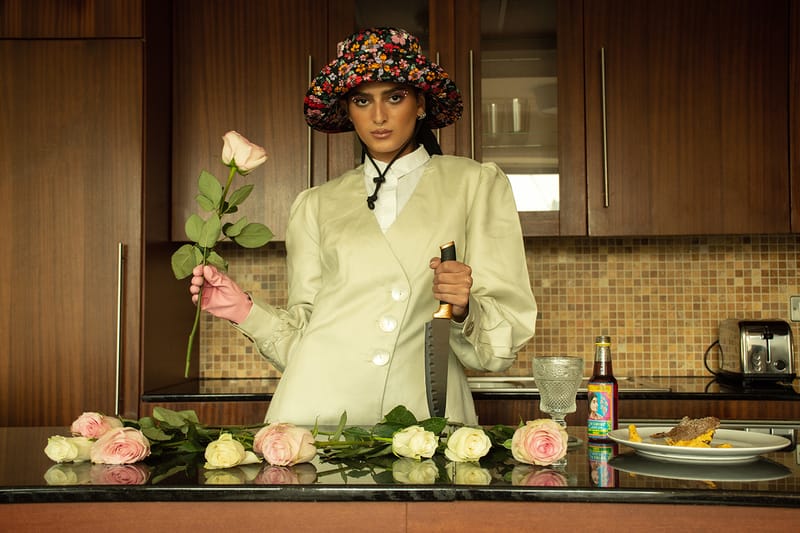 Meera Adnan2 of 2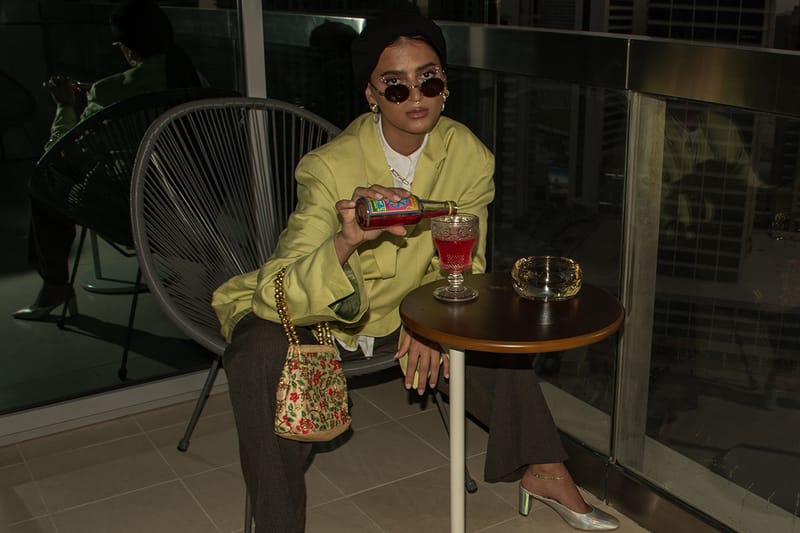 Meera Adnan

HYPEBEAST: What is the fashion scene like in Gaza?
Meera Albaba: 30 to 40 years ago, the fashion scene was so much more interesting than the one we have today. In the past 20 years, after the second uprising and the siege, people were cut culturally from the entire world. Aside from political and social ramifications, it was also very damaging in terms of our culture, because when you're cut from the entire world you don't have any visitors and you cannot travel. Even though social media has all of this information which is amazing, you're very much disconnected from other cultures and you get used to it. It affects you culturally and socially; people are becoming unaccepting of anything that is different.
If you express yourself, you look like an outsider. People look at you like you're different, that maybe you're a foreigner, they wouldn't think you're a local which is so insane because, 40 years ago when my parents were my age, things were so different. People were expressive with how they dressed, they had their own individualistic style, men were very interesting in the way they dressed as they used to wear wide-leg pants in bright colors like pink or baby blue, or flowy shirts. Women had interesting haircuts and styles, and the colorful blazers, dresses, and skirts. 
[The younger generation] wear sneakers they get from people who are traveling or if they have a copy, they experiment with hairstyles, they get the trends but maybe two years later. Gen-Z does not care what other people think. 
Your brand uses messages and visuals to tell stories. Why is this necessary in what you do, and the fashion industry in general?

When I started my first collection, I wanted to create something that was unisex because I believe that gender is not a new thing, and it's interesting to play with all of that. I think everyone has feminine and masculine energy, which is nice to play around with when it comes to garments. 
I think of this brand as a personal story from the city under siege, whether that's my story or one of the people around me, and I feel that as much as I am from Gaza… It has caused me a lot of pain in a way, because of everything that we go through. I want to show that in my designs. 
When I did this collection, we had a photoshoot in one of the oldest cafes in Gaza. These are men's cafes where old men go to play cards and smoke shisha — I went with my brother and his friends to shoot the merch and one of the designs says "Smooth as silk, sweet as honey." It was interesting to see them wear that in a macho space, my brother wore the sweatshirt in an old downtown market and all these old men were looking at him but he didn't feel intimidated. Men in Gaza feel pressure from society to look and act in a certain way… It's a statement. There's a stereotypical look or thought that we get thrown at us — especially the men in Gaza, they are very macho and strong, that they don't have many emotions. But my brother and his friends are in their 20s, they're fun and romantic and spontaneous, they don't care about what people think and they explore their feminine side. 1 of 2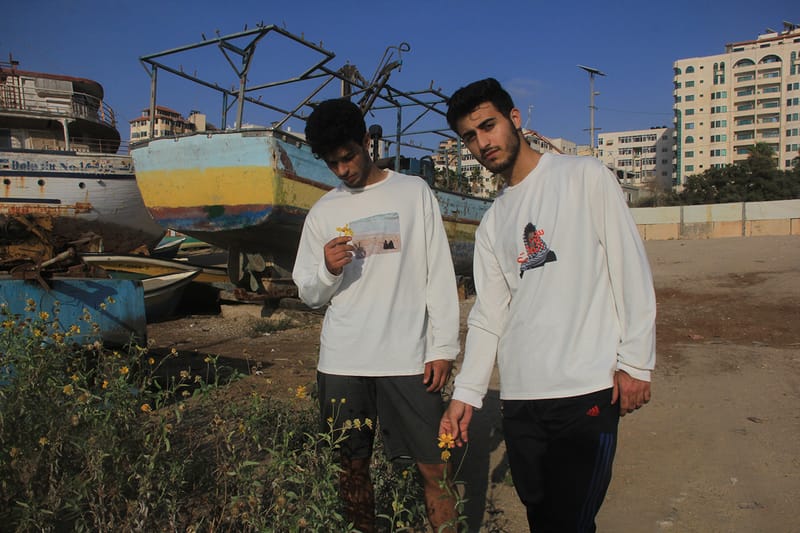 Meera Adnan2 of 2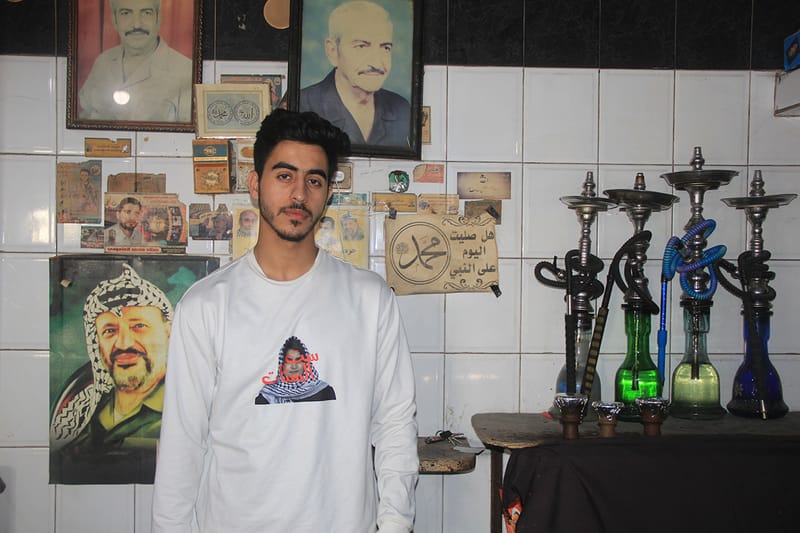 Meera Adnan
One of my brother's friends was wearing my orange silk shirt and he didn't feel intimidated, he didn't think twice about it. They felt that they could express themselves, they didn't feel pressured. This is something that's very important to me because people think people in Gaza have the same sets of beliefs and personalities, but when you come here and see people we all have our own beliefs and ways of expressing ourselves and ideologies. We're very different with our dreams and ambitions that we have, what we choose to do in life, and the same goes for women — it's sad to see we're being portrayed that we're people without emotions. We break down and we cry.
Why is authenticity important to you?
I wanted to be seen as a designer first, I didn't want this to be a social enterprise. I want people to buy my designs because they think they look good and are of good quality. All these political, local, and religious references that I have in my brand… I cannot separate my own personality from the brand because it's who I am. There's so much importance in having authentic storytelling in a brand. I want people to see the brand's visuals when they open Instagram or my website, I want them to feel something and I want them to get the story. I want them to feel romance, nostalgia, and drama. I want them to feel that wearing something can make your day, wearing something you love can make you feel confident — garments are not just fabric.
Roni Helou
1 of 5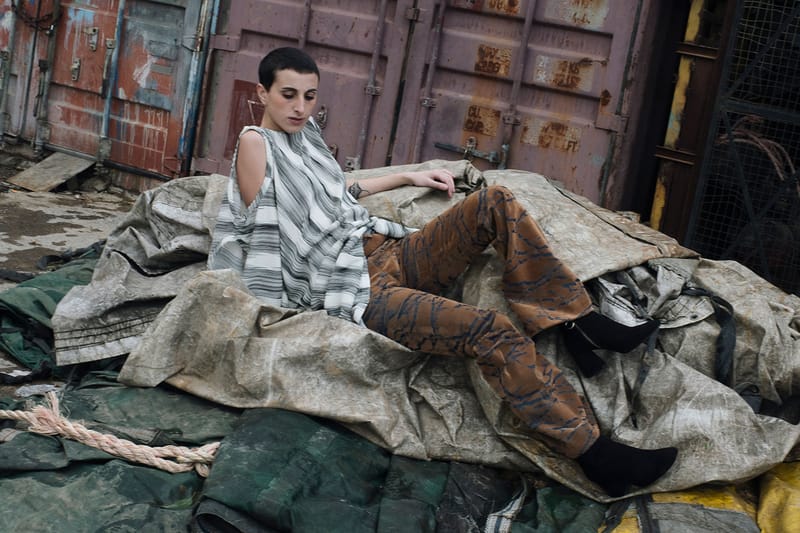 Roni Helou2 of 5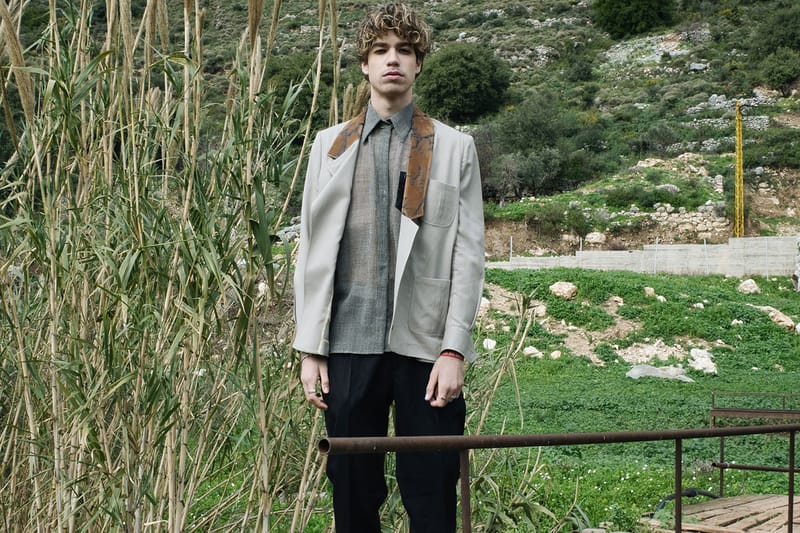 Roni Helou3 of 5
Roni Helou4 of 5
Roni Helou5 of 5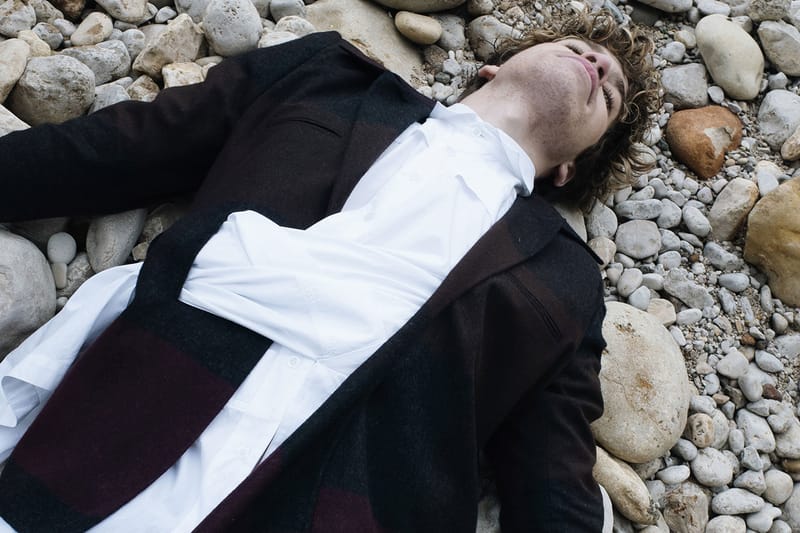 Roni Helou

HYPEBEAST: "Sustainability, Human Rights, Animal Rights." Why are these actions that you stand by, and how does it translate into your work?
Roni Helou: As I was growing up, I became very interested in the history of our planet and I used to watch documentaries that made me fall in love with the environment, so much that I quickly understood the severity of the world's situation. A few years later I turned vegan, I started engaging myself in activism — mainly rescuing animals — collaborating with NGOs, and all of these experiences fuelled my values and beliefs. 
When I went into fashion, I started seeing that there's something missing — I loved fashion school, I love clothes and fabrics, but there's still a part missing, something I could not relate to. I decided that if I'm going to work in fashion, I want to launch a brand that looks like Roni Helou, that carries the same values and beliefs that Roni Helou has. It's not just about clothes but there's also activism, and that would be the fuel that will make me continue to keep working and not just be another brand making clothes.
When we release a new line, the garments always face problematic scenes to try and get people to talk about the reality of the world. We upcycle vintage and old stocks of fabrics, and work with our local community of artisans to produce everything locally to support the local economy. We want to inject fresh money into Lebanon and the families with small businesses. 
Our latest collection was shot on polluted rivers in Lebanon where you can find dead cows in the water, sewage, all kinds of industrial waste, and we made the model in the clothes go down in the water. We made controversial imagery to get people to talk about the subject. This is where the activism part is, by igniting these conversations.
How does Beirut see your work?
The first time I did something like this we were having a huge crisis in Lebanon — rivers were filled with trash. We sneaked into the landfill and shot the collection there. I went to London to show an installation in Somerset House about it, and in London, they praise you when you talk about these things — they were pushing me to do more of that. While in Lebanon, I was faced with "Why would you show that face of Lebanon?" I was telling people that the idea was not to hide behind ourselves, we need to face our truth and problems, we need to be vocal about it because someone needs to pressure the government — it can't just be us, we need the world's support. 
I'm here to show the world what we, the Lebanese, are suffering from as our garbage problem is mostly because of corruption. We're not going to lie to people. Let them help us in the fight and pressure the government because what we're going through is not acceptable. Now, people realize the approach and the point behind it, I'm not trying to bash the image of Lebanon but there's a message that I'm trying to help, I'm trying to be part of the solution. 
Anwar Bougroug
1 of 5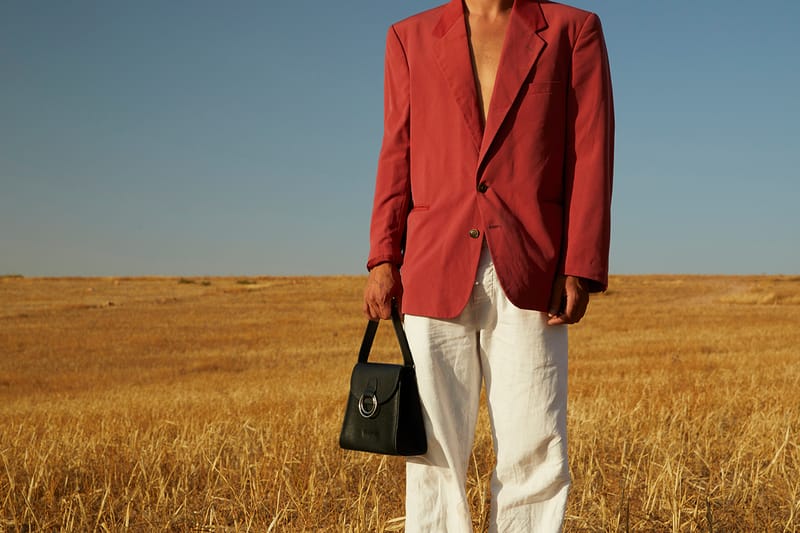 Anwar Bougroug2 of 5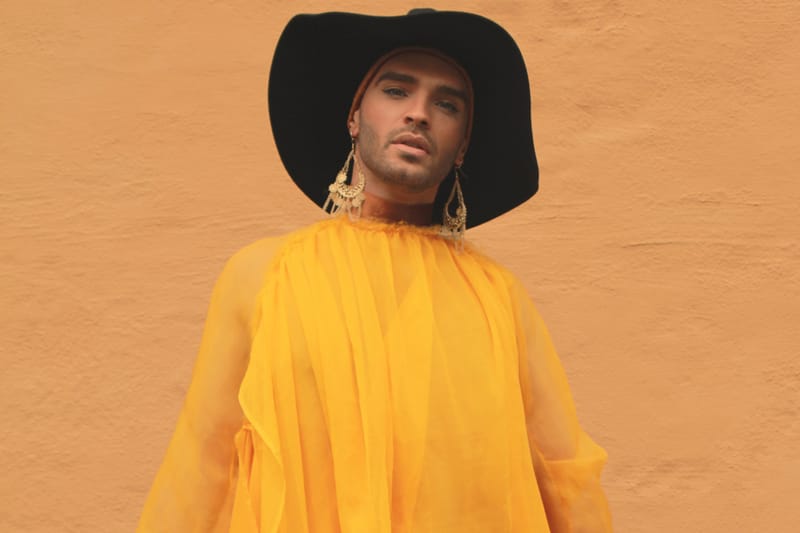 Anwar Bougroug3 of 5
Anwar Bougroug4 of 5
Anwar Bougroug5 of 5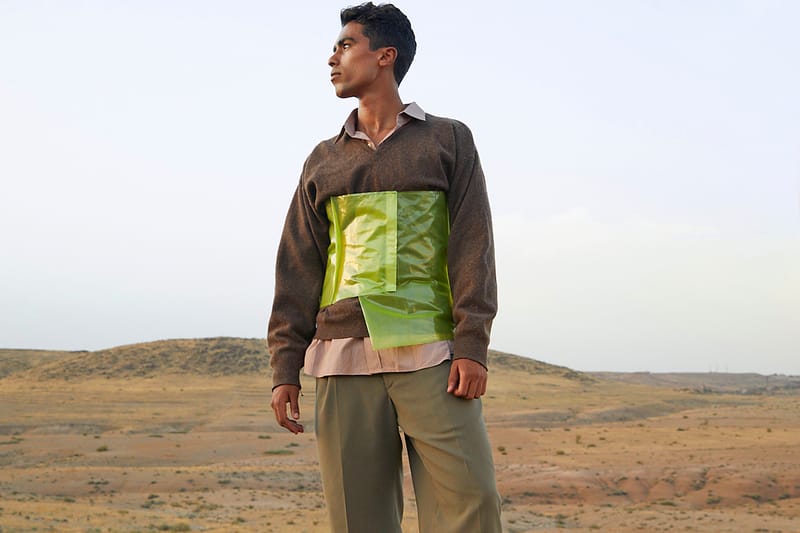 Anwar Bougroug
HYPEBEAST: How do Morocco and Stockholm influence your work?
Anwar Bougroug: For the Scandinavian part, inspiration comes from the functionality and that it's fashion that you can use and wear, it has this kind of utilitarian aspect to it. For Morocco, that's where I get my real inspiration. The weather is amazing, people are very creative and it's a different vibe — you have huge access to fabrics in lots of different colors, the craftsmanship community there is huge. 
Since I get all of my materials from Morocco, the colors and textures have this kind of vibe. It's bohemian, chill, flared. But in the end, I love simple and minimalistic pieces, I'm not the kind of designer to do lots of details, so I love shirting and outerwear, functional leather bags, it's really a merge of the two.
What was the decision behind making your collections genderless?
It's about the climate and debate around gender, which is really important to me. [I want] people to feel that they can just buy whatever they want — I'm not going to label it for them. If you put a label on things, people — especially men — feel as if they can't buy something. Gender codes are different from country to country, which you realize a lot working in Morocco and Scandinavia. Scandi guys define what they think is masculine but for Moroccan guys, it might not be masculine at all, so if you want to create something for both markets you're going to be very conformist.
A voice has to be heard, a lot of people are a bit scared or don't live in societies where they can talk about these topics. I have the privilege to do so, so I feel like I have to do it. I incorporate it in my brand, and it's really about the storytelling of this world that's so open-minded, inclusive, diverse, and fun, so that's what I represent.
There's a huge thing about de-gendering clothing, I think that's more interesting than putting a man in a tutu dress, or a woman in a pair of rough selvage jeans. It's not about switching, it's about creating something new for everyone.
Why are North African and Middle Eastern brands not as heralded as highly as emerging labels from Europe or the U.S.?
I think for a long time we haven't even had brands in the region, but now there's a new wave of creatives. A lot of countries are just stepping out of quite severe poverty and now this region is growing. But, it's also time for a real support system in the Middle East and North African region — maybe Morocco will support more Moroccan brands and give us the resources we need, maybe we have a MENA fashion week. We need more support, from the government and organizations… There are so many voices that need to be heard.
Pacifism, by Talal Hizami
1 of 5
Pacifism2 of 5
Pacifism3 of 5
Pacifism4 of 5
Pacifism5 of 5
Pacifism
HYPEBEAST: How does your heritage and London play an influence in your work?
Talal Hizami: For me it's always about mixing and matching culture and style elements, I try to fuse what I see in London with elements of my own culture. Being brought up in London allows me to stay within areas of my own heritage, there are so many different styles and variations, and that sometimes takes me back to my own heritage with the different nationalities and cultures. It's a nice reminder for sure.
What is it like to try and get your vision into the mainstream while competing amongst other London talent?
It's been one of the hardest things but it's been my goal since day one to try and make it in my own way in London. Being born and bred in London, but my culture coming from the Middle East, it is really hard so I respect all the love and support that I get from the Middle East, they really want to make sure they know of up and coming designers. I just want to make my vision of the Middle East, and bring in my culture and story to my brand, but portray it in London. I know a lot of people have struggled with their background here to follow their dreams in the arts, so that's my goal to break that for other designers from the Middle East that want to make it in the western world. 
What makes the inspirations of the Middle East so special?
There are so many strong emotions that lie in the culture within the Middle East, and I think there's so much more to come out from there, in the fashion industry and others. The fact that every country has its own style, its own dialect, they're all forms of inspiration for me. For my last collection, I focused on family, the culture of family and nostalgia, which is something that is so important within our culture, that feeling of familiar love. 
Late for Work, by Youssef Drissi
1 of 4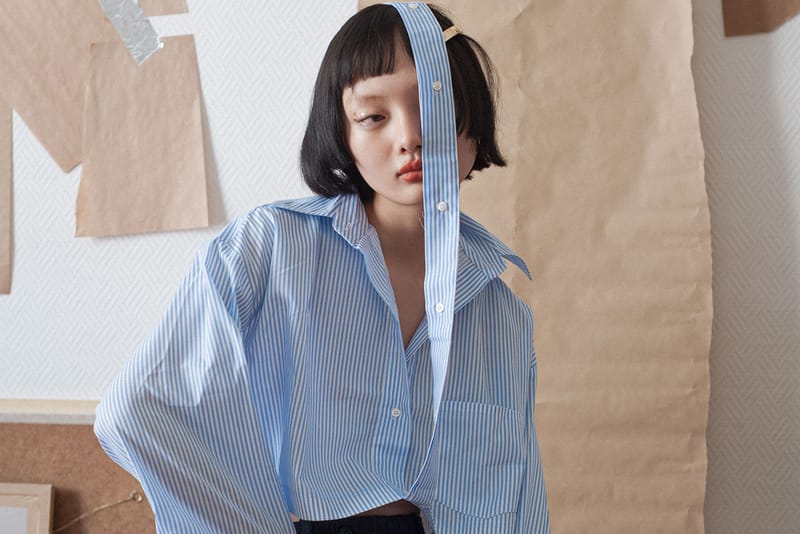 Late For Work2 of 4
Late For Work3 of 4
Late For Work4 of 4
Late For Work
HYPEBEAST: Where do you draw influence from when designing?
Youssef Drissi: I am inspired by social phenomena and human behavior in society. I talk about societies [and more specifically] Moroccan societies, as we are often stuck between ancient culture, tradition, religious beliefs, and the modern world. I'm inspired by my encounters of a paradox between classic and modern, subtle and bold, masculine and feminine, and the larger structure of gender.
What message does Late for Work want to give?
The clothes are about freedom. For me, as an Arab who grew up in Morocco, I realized very young what really inspired me was a vision of Moroccan art, but also the behavioral aspects of society and contradictory traditional ideas of an Arab society growing in a modern and globalized world. [I tell this through] shapes, but also processes. I draw a lot, and I work with the processes of deconstruction where I usually buy old clothes and cut them.
Source: Read Full Article