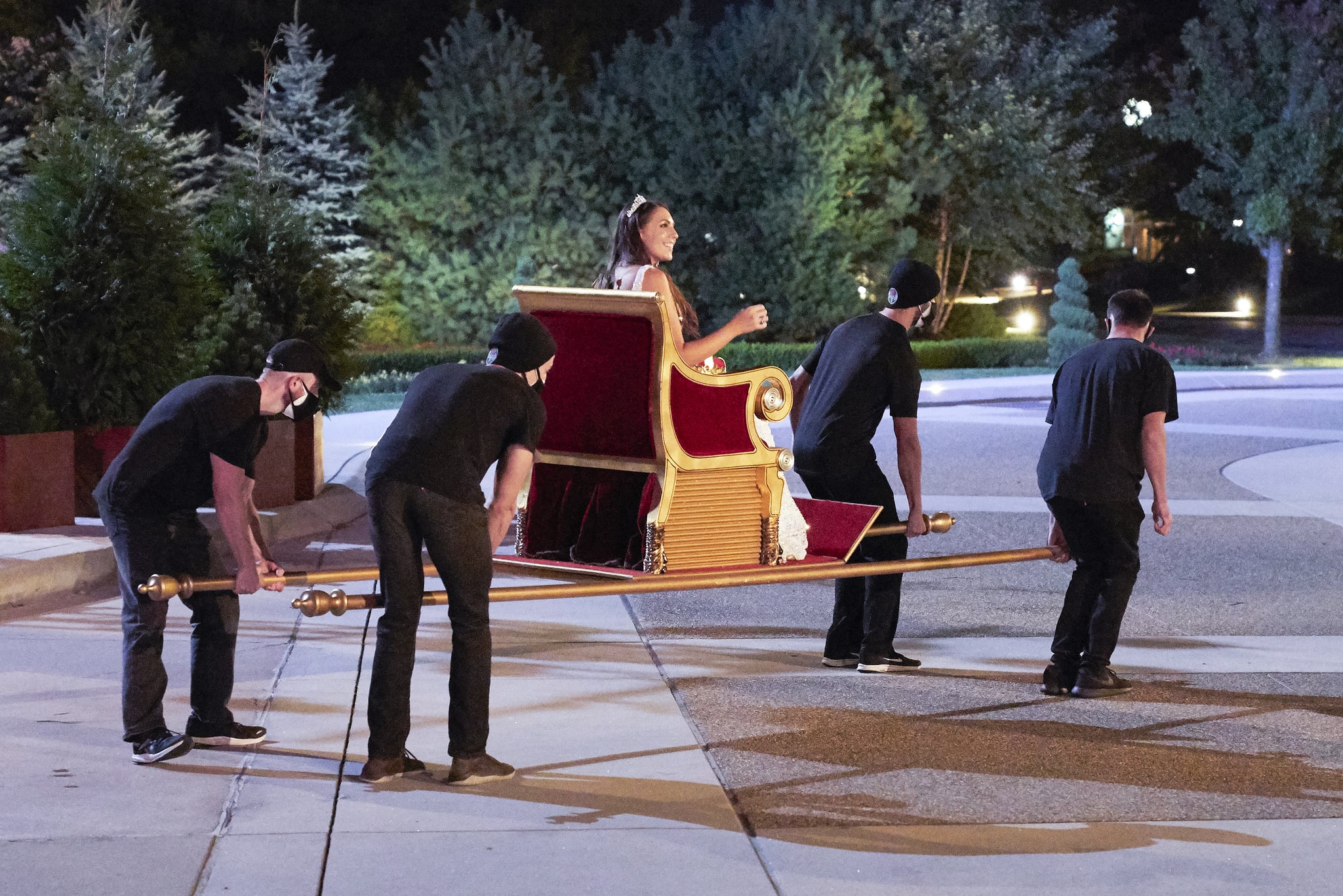 Image Source: ABC
When I think of a queen, the names Beyoncé, Meghan Markle, and Michelle Obama immediately come to mind — not Victoria Larson. The 28-year-old made her entrance on Matt James's season of The Bachelor on a literal throne and introduced herself to the other contestants as "Victoria, like the queen." Since then, several people and outlets have been referring to her as "Queen Victoria," but actually, she's far from regal. Victoria is an entitled, attention-seeking bully.
At first, I thought the whole royal thing was cute. You know, every contestant has their thing, and who wouldn't want to be royalty, right? But I quickly learned this wasn't the same. From the very beginning, Victoria has made it clear that she's not there to make friends (not that there is anything wrong with that, she is on a dating show after all), but she purposely goes out of her way to disrespect the women. During week two, Victoria told Matt that her roommate, Marylynn Sienna, was "toxic" and suggested that she'd been bullying her. However, based on what we've seen, it was actually the other way around. Still, Matt chose to believe Victoria and that resulted in Marylynn's elimination. In every episode, without fail, Victoria somehow manages to get worse, and it's incredibly uncomfortable to watch. She basically bullied Sarah Trott into leaving the show, she's constantly hurling insults at the other contestants, and she literally snatched a crown off of Catalina Morales Gómez's head when she first arrived, so it's no surprise that she's been dubbed the worst Bachelor villain to date.
Still, some have come to her defense and blamed it on the show's producers, insisting Victoria is a "producer plant" and that it's all part of an act. But I'm not totally convinced. When she appeared on Good Morning America recently, Victoria defended herself, saying her actions were "all in good fun," adding, "If my words or actions hurt anyone I sincerely apologize and I'll do better and hold myself accountable. I'm not a bully. I'm really not." However, when asked if she regretted calling the other women names, Victoria attempted to justify herself: "They knew me and knew my heart and knew that I really never have ill intent, so I think they viewed it differently just because they know me."
Unsurprisingly, Victoria's GMA appearance didn't go over well with Bachelor Nation, with many fans criticizing her non-apology apology and questioning why ABC was rewarding her bullying behavior. Victoria's words clearly hurt people; holding herself accountable means genuinely admitting that she did something wrong, and Victoria did not do that. Instead, Bachelor Nation would have preferred if the platform had been offered to the women Victoria bullied or even some of the fan-favorites like Bri Springs, Katie Thurston, or Abigail Heringer. And I agree.
When I think of a queen, I think of someone who is inspiring, kindhearted, eloquent, and who carries themselves with grace and class. Sure, if Victoria wasn't such a horrible person on the show, I'd play along, but judging by the behavior she's already exhibited, Victoria is not a queen, so please stop referring to her as one. Victoria works just fine — we'll leave the royal titles to those who actually deserve them.
Source: Read Full Article