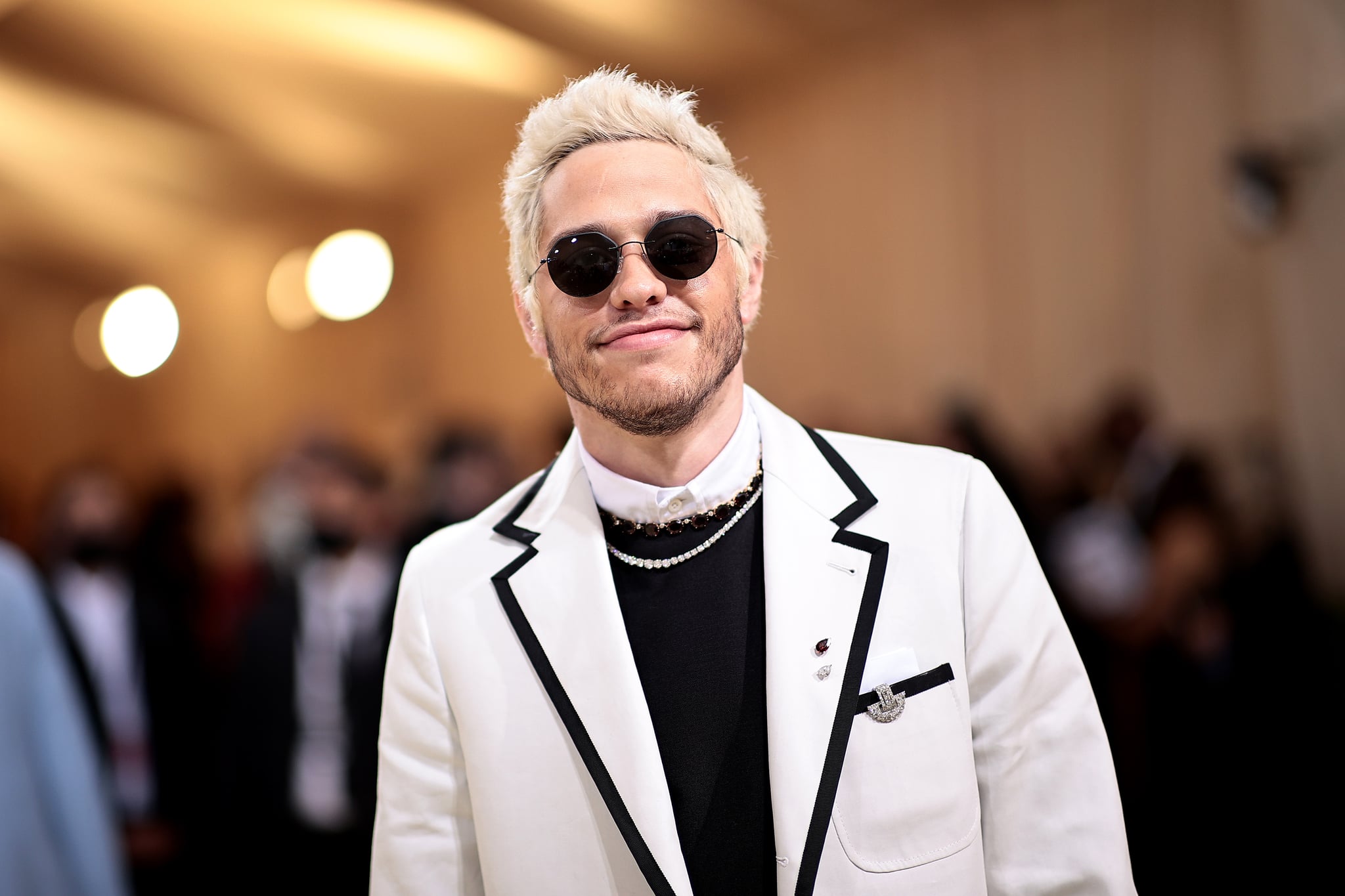 Art continues to imitate life for Pete Davidson. The comedian and "Saturday Night Live" cast member will soon star in a comedy series inspired by his life, Deadline reported on March 9. This will be the second semi-autobiographical project for Davidson, who previously cowrote and starred in 2020's "The King of Staten Island," loosely informed by his family dynamic and mental health struggles.
Proceeding under the working title "Bupkis," the series will offer a "raw, unflinching, fictionalized" look into Davidson's daily life, per Deadline, and is comparable to Larry David's "Curb Your Enthusiasm," which has a similar premise. Davidson will write the series with Judah Miller and Dave Sirus, and "SNL" creator Lorne Michaels will produce with Universal Television under his Broadway Video studio. The series has reportedly caught the attention of streaming platforms Prime Video and Peacock.
Davidson's professional and personal lives will provide plenty of material. Following a string of high-profile relationships, he's currently dating Kim Kardashian, much to the very public displeasure of Kardashian's ex-husband Kanye West. Kardashian recently said Davidson hasn't yet filmed for her forthcoming Hulu reality show, but she's open to the idea. "It's just not what he does. But if there was an event happening and he was there, he wouldn't tell the cameras to get away," she told Variety.
Davidson is also still an active "SNL" cast member, although his exit from the sketch-comedy show often seems impending. This season, for example, Davidson has already missed two episodes as he films a horror movie titled "The Home." In a comedy-actor roundtable for The Hollywood Reporter in 2021, Davidson said he's surprised he's lasted as long as he has on the series. He added, "I'm ready to hang up the jersey."
Source: Read Full Article