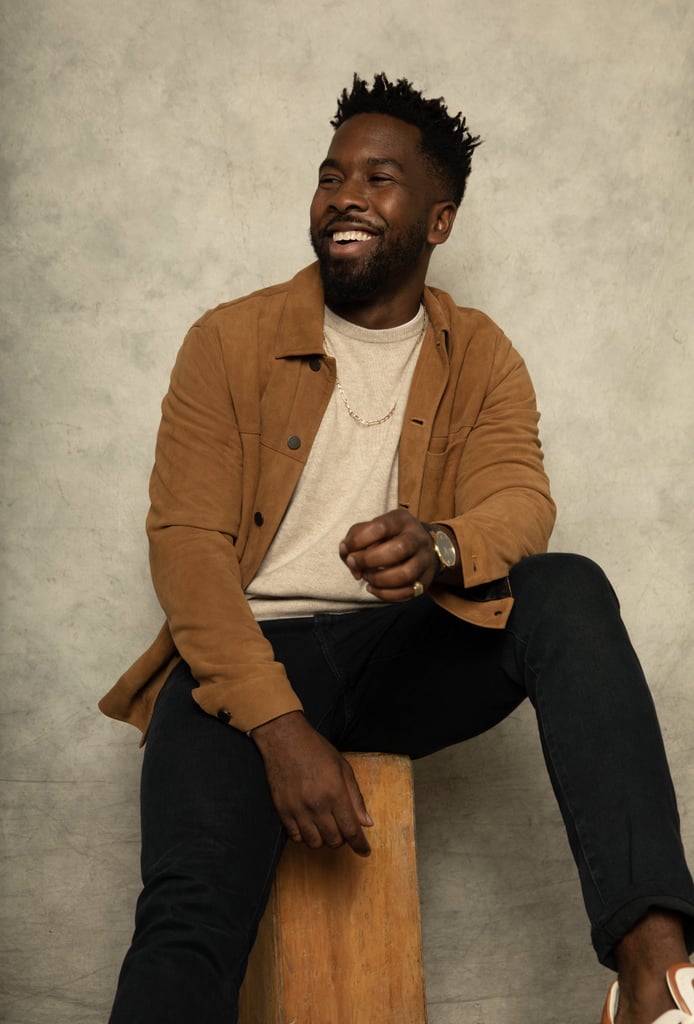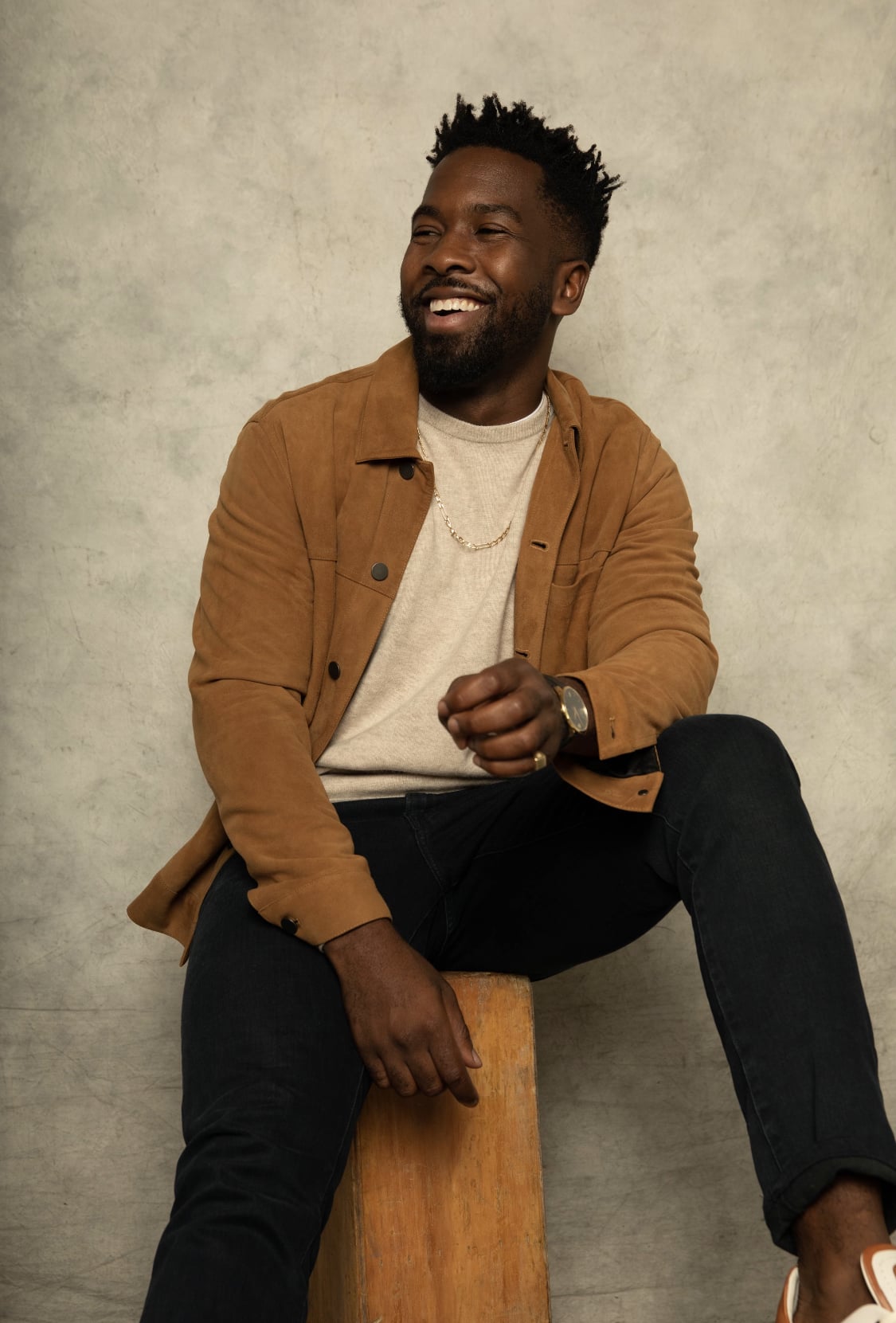 Image Source: Ally Green
You may know Jean Elie as Issa Rae's quick-witted onscreen brother, Ahmal Dee, in HBO's "Insecure," but the beloved, since-concluded series was just the beginning of the actor's Tinseltown tenure. The Brockton, MA, native is gearing up for his next big project: a dark-comedy coming-of-age series called "Send Help" and green-lit on AMC's Allblk streaming service. Since the "Insecure" series finale, Elie has added "cocreator" to his résumé, leading the Allblk show alongside "Insecure" writer alum Mike Gauyo. "Send Help" stars Elie as first-generation Haitian American Fritz Jean-Baptiste on his journey of "making it" in Hollywood after experiencing a family tragedy — a story largely inspired by the multihyphenate's own life.
"['Send Help'] comes from hearing a lot of people talk about their journey, a lot of first-generation Haitians, Americans, or kids talking about their journey of trying to pursue something so far out of their reach or scope of their family," Elie tells POPSUGAR. "It's about the journey, the process of getting there, and the lessons you learn along the way."
"Send Help" starts with Elie's Fritz comfortable in the strides he's made in his career, but by resting on those laurels, the budding star is in for a rude awakening. "That's the biggest mistake anybody can do when they first get out here and start hitting it big — thinking they're going to be good [right off the bat]," Elie adds. "So now you're finding this guy dealing with all this, but there's so much going on under him that he hasn't dealt with because he's buried himself in work, the life, and everything else outside of taking care of himself."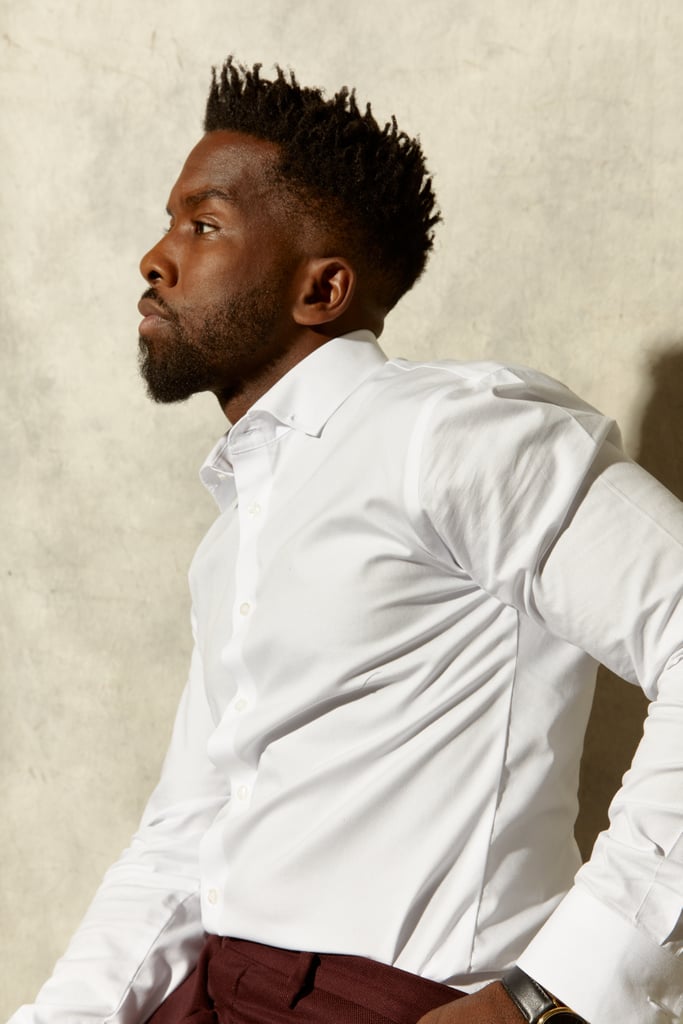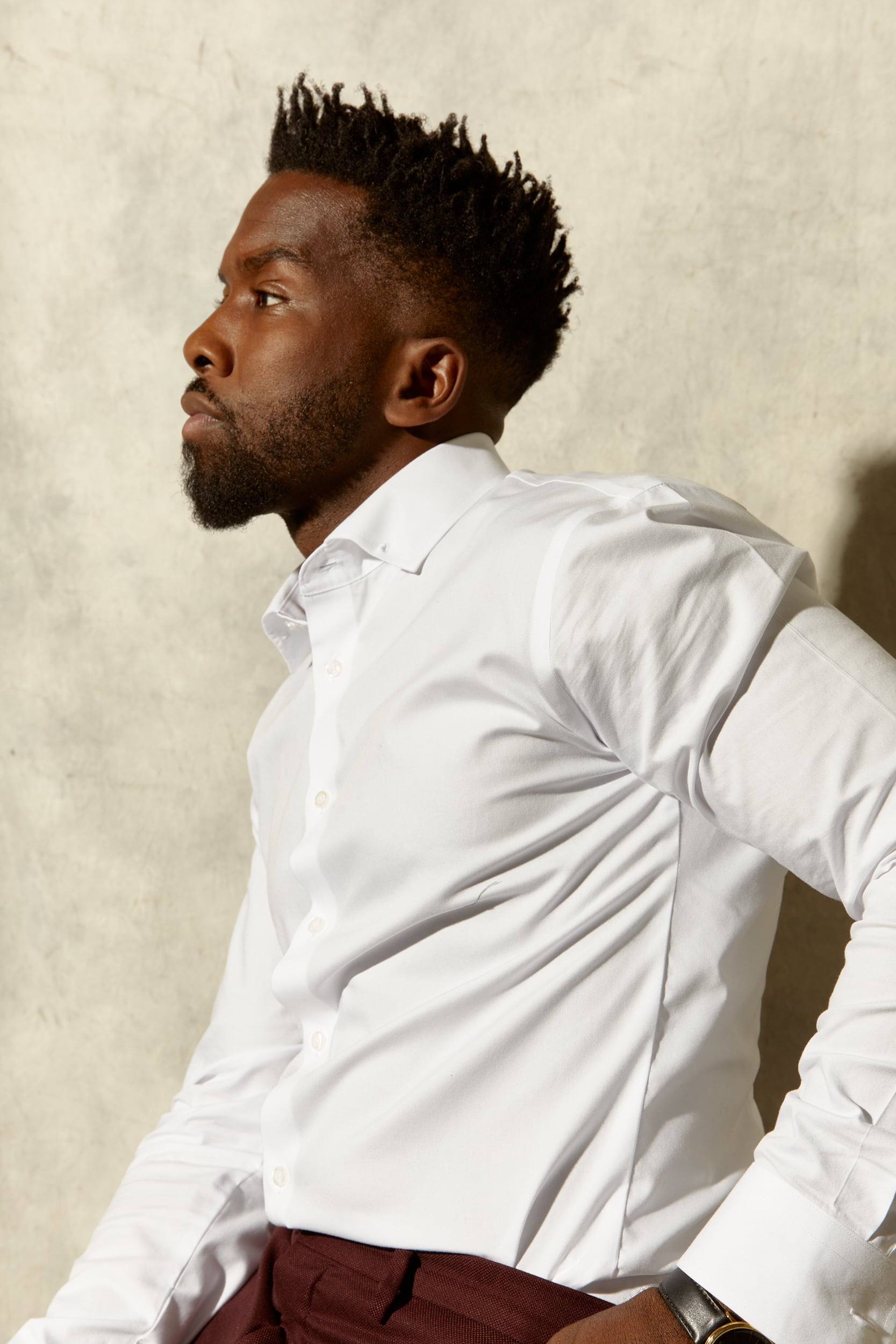 Image Source: Ally Green
Like his new TV character, Elie found himself under Hollywood's spell when he moved from his hometown to LA in 2010. "I had the goal of being a celebrity, a star, and all that jazz but didn't really realize all the work that is included in getting where you want to be at," he shares. "Being arrogant enough to think that everything's going to be easy because I accomplished all the goals I set out to accomplish when I first moved to LA within six to eight months, I realized that those goals were small. So I had to redream my dream, and this is a journey that [Fritz] is going through, too."
Before "Insecure," Elie did everything under the sun to get his career off the ground. From knocking on people's doors to working customer-service jobs to creating his own content, the actor exhausted all options to get to where he is today. His efforts proved fruitful, with Elie securing a gig on "The Eric Andre Show" and a role in Netflix's "Colin in Black & White." However, Elie's biggest payoff came via "Insecure" — an opportunity he says he manifested at the 2016 Urbanworld Film Festival in New York City.
"I debuted [my short film 'A Gentleman Always'] at the Urbanworld Film Festival, and 'Insecure' just happened to have their pilot episode for season one airing there. I got to watch Jay Ellis, Yvonne [Orji], [and] Issa talk about 'Insecure' with [director] Melina [Matsoukas] . . . afterwards, I was asked by an interviewer, 'Can you see yourself on the show 'Insecure'?' And I said, 'Yeah,' like, a no-brainer. And a year later, I got the call to audition for Ahmal."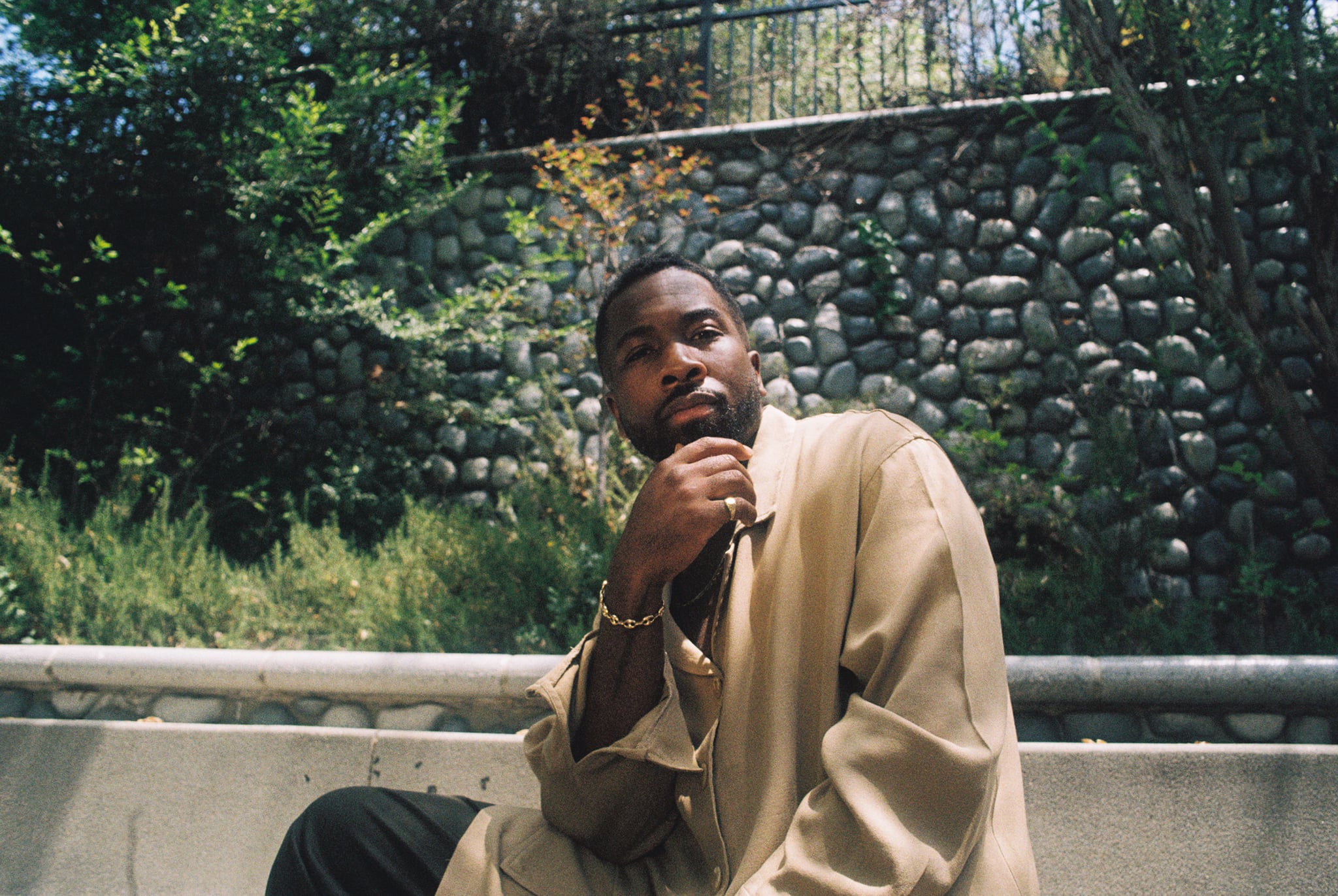 Image Source: Leo Vocey
Elie's time on "Insecure," like many of the show's other alum, served as a launching pad. "Send Help," which got picked up by Allblk in the middle of "Insecure"'s final season, had been in the works since he got approached to develop it for a network back in 2017. However, Elie was still auditioning for other shows before the deal was set in stone.
"We were trying to figure out scheduling and how we're going to make it all happen, and I'd rather bet on Black. I just put it all on myself because investing in myself reels way bigger rewards," he says. "I also had the mentorship of Eric Andre and Issa to help me through the process, because they both showed me how to create and actually run a show."
Having the idea for "Send Help" from the moment he touched down in LA, Elie knew it was just a matter of time before his plans came to fruition. "That's what's in the show, the things that inspired me when I started way back then. Now, we're here sprinkling in new stories, new journeys, and experiences from my writers' room."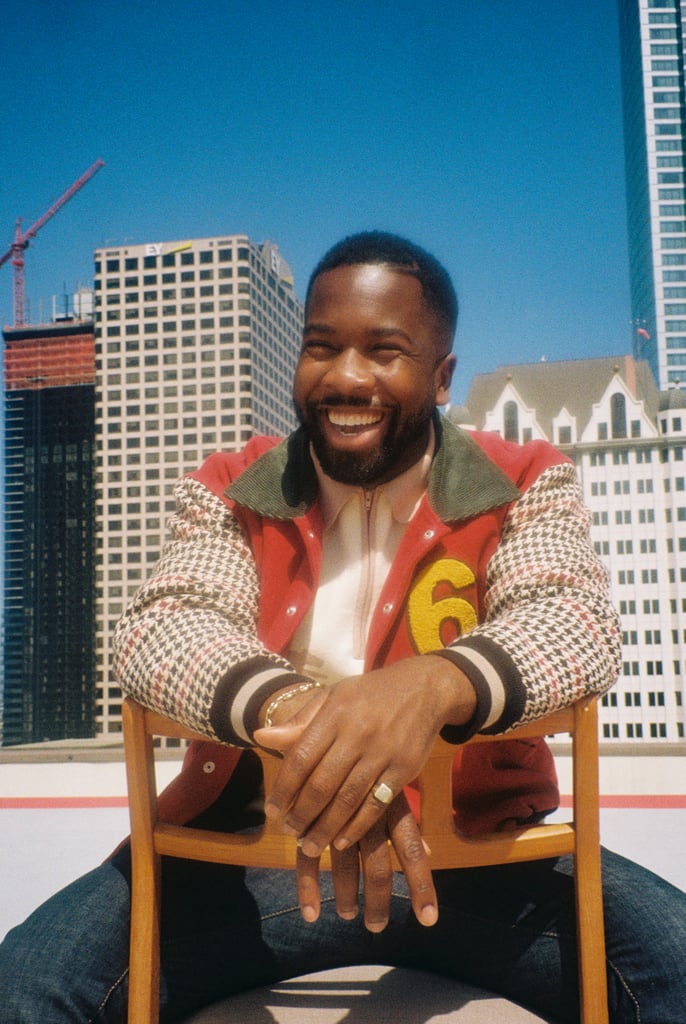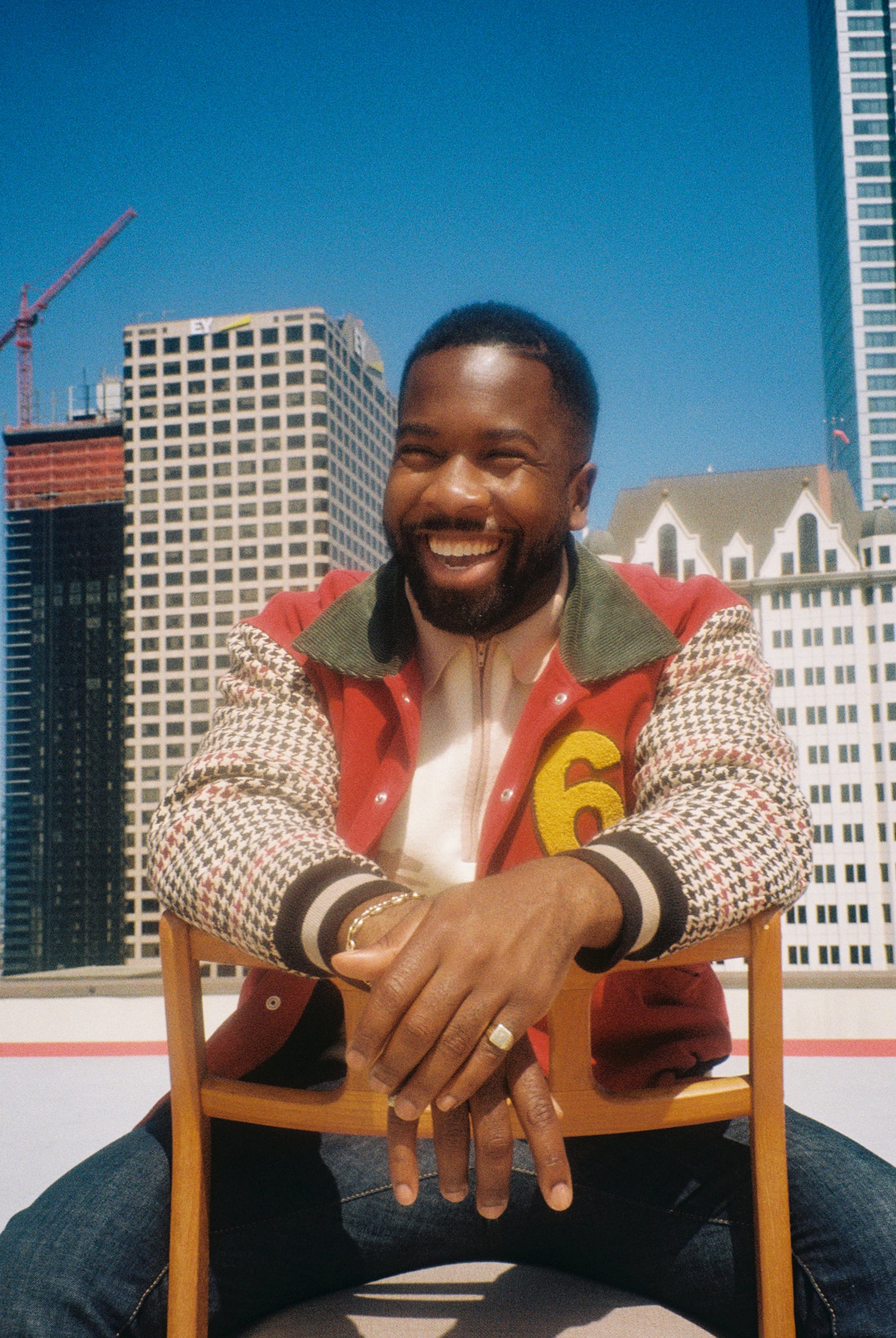 Image Source: Leo Vocey
"Send Help" isn't Elie's only endeavor: he's also the founder of production company Bassett House Pictures — an entertainment studio that supports emerging content creators and stories from and about marginalized cultures. Though he started laying the studio's foundation in 2019, the idea had been brewing since he moved into a content-creator house in LA.
"The reason why the company is called Bassett House is because of the house I lived on Bassett Street with all the creators who supported one another and helped each other get to where they're at now," he says. "Bassett House Pictures is an extension of that — a halfway house for creators to be able to connect, build, and create. We're handling everything from low-budget production to big-budget production to writing, producing, and everything all the way up into distribution of whatever projects we do for the people within our community."
Elie says the end goal for his production company, which is also producing "Send Help," is multiyear deals to open the door for other ambitious creators to follow in his footsteps. However, his first order of business is his upcoming series. "I'm hoping this show is a catalyst for me to be able to produce several projects throughout the year and get a distribution deal so I can produce content from up-and-coming filmmakers year in and year out," Elie shares. "I'm hoping this opens the door for more work for Black, brown, and Haitian creatives and inspires people to take a chance on yourself."
"Send Help" is slated to arrive later this summer, streaming exclusively on Allblk.
Source: Read Full Article