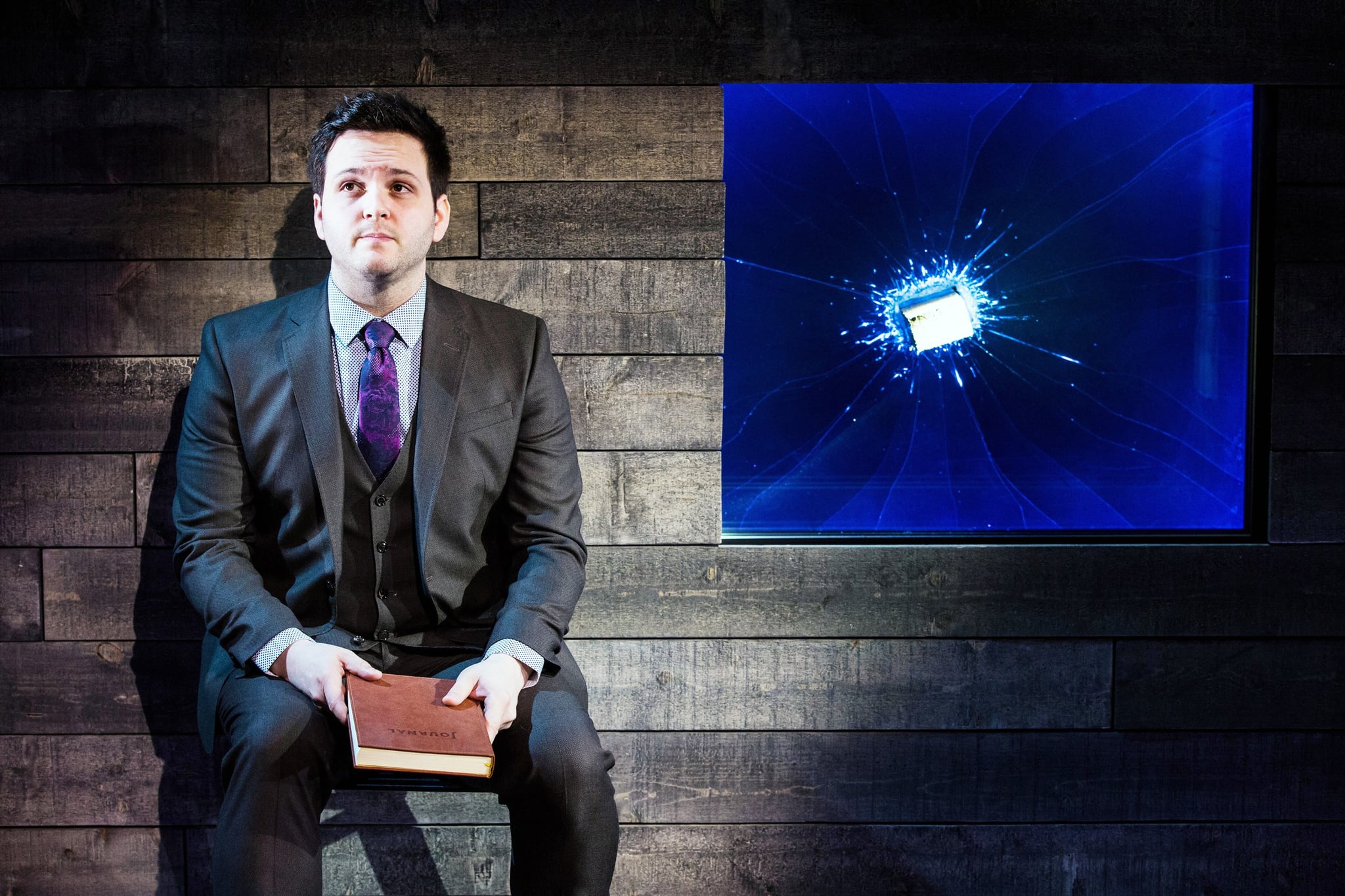 The Hulu movie In and Of Itself is unlike anything you've ever seen before, and so is Derek DelGaudio, the artist and magician who performs the show. Although the quick way to describe him is as a magician, DelGaudio himself insists that his performance style and his career is much more than what you typically think of a magician doing.
DelGaudio is a career magician with an impressive history — he's even a two-time Academy of Magical Arts' Close-Up Magician of the Year! Despite this, when he talks about In and Of Itself, DelGaudio pushes back a little on the label of "magician."
"It's difficult to convey what I want it to convey if people think that I'm trying to deceive them. So the title magician just tends to conceal the things I'm trying to reveal," he told Slate. "It's not so much running from it as it is wanting to make the things that I want to make without having perception of others get in the way of it." In and Of Itself embraces that: it's not so much a traditional "magic show" as it is a theatrical hybrid that muses on themes of identity and perception, while using magic tricks to underline those points rather than as the points themselves.
DelGaudio's whole career has been in this vein: mixing and matching different styles of performance – with magic always underpinning it all — to create unique experiences that go beyond just pure entertainment. Along with fellow artist Glenn Kaino, DelGaudio founded the performance art collective A.Bandit, which has done work in Los Angeles, New York, Miami, and more; they've also published a book that includes interviews with famous performance artists and magicians, as well as their own observations and histories.
There's also a good chance you've seen the fruits of DelGaudio's labors already without even realizing it, since he's consulted on multiple TV and film projects over the years. According to his IMDB, he consulted on the truTV series The Carbonaro Effect, which focused on real-life comedian and magician Michael Carbonaro, and he also received a "the producers wish to thank" credit on the magic-themed Christopher Nolan movie The Prestige. If In and Of Itself is any indication, we can look forward to many more intriguing and creative performances from DelGaudio in the future, and we can't wait to see what he comes up with next!
Source: Read Full Article