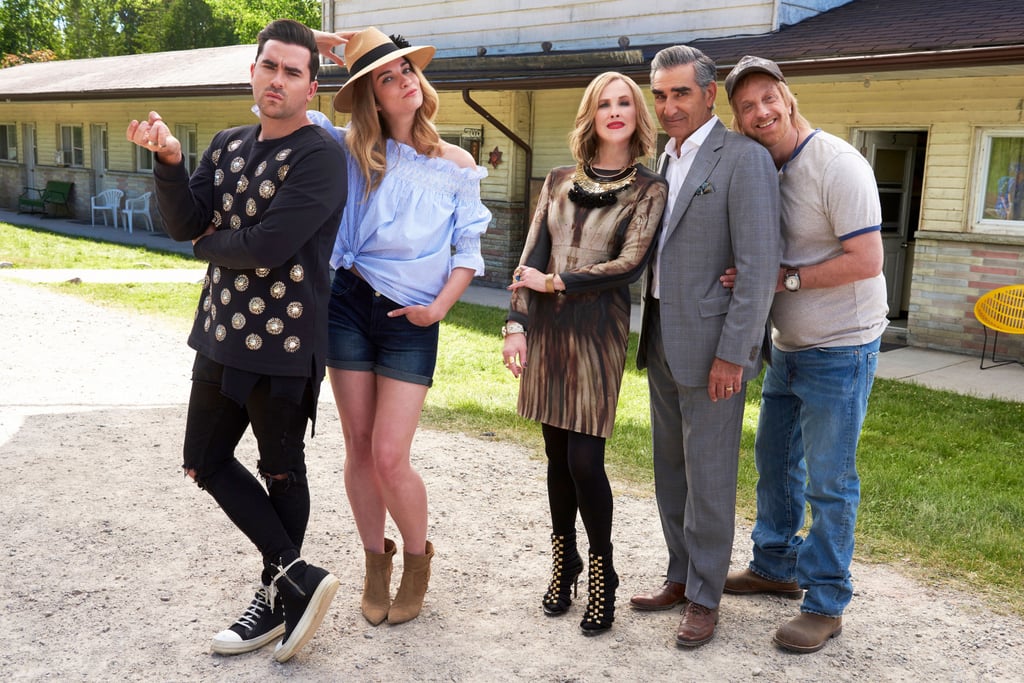 If You Miss Schitt's Creek as Much as I Do, Here Are Shows Like It to Watch Next

It's been a little over a year since the joyfully wholesome and delightfully quirky series Schitt's Creek swept the Emmys and aired its final episode after six seasons. If you aren't yet familiar with the series, it follows the Roses, a wealthy couple and their bougie, adult children who suddenly go broke and have no place to go other than a small town called Schitt's Creek full of kooky characters that they previously bought as a joke. Although initially desperate to escape the town, the Roses eventually embrace their new home and grow closer together throughout the series.
At 13 half-hour episodes a season, Schitt's Creek is one of the most binge-able shows to grace our Netflix queues, and each season is better than the last. However, if you binged the show for the 100th time and are finally ready for some new shows to dig into, we've rounded up a bunch of shows that are just as heartwarming, hilarious, and lovable as Schitt's Creek. While no one begins to compare to the Rose family — bushy-browed Johnny, drama-queen Moira, wild-child Alexis, knit-sweater-devotee David — or even our always sarcastic Stevie, you're bound to fall in love with the characters on at least one of these shows.
From the fan-favorite critical darling Ted Lasso and a show where a couple also find themselves in a quirky town, Schmigadoon, to One Day at a Time featuring Rita Moreno as an abuela with a flair for the dramatic like Moira, there's a lot of top-shelf television to choose from. Of course, there's no place quite like the Rosebud Motel, and Schitt's Creek will always hold a special place in our hearts, but give these feel-good shows a chance, and you might just find a new favorite you'll come back to again and again.
Source: Read Full Article