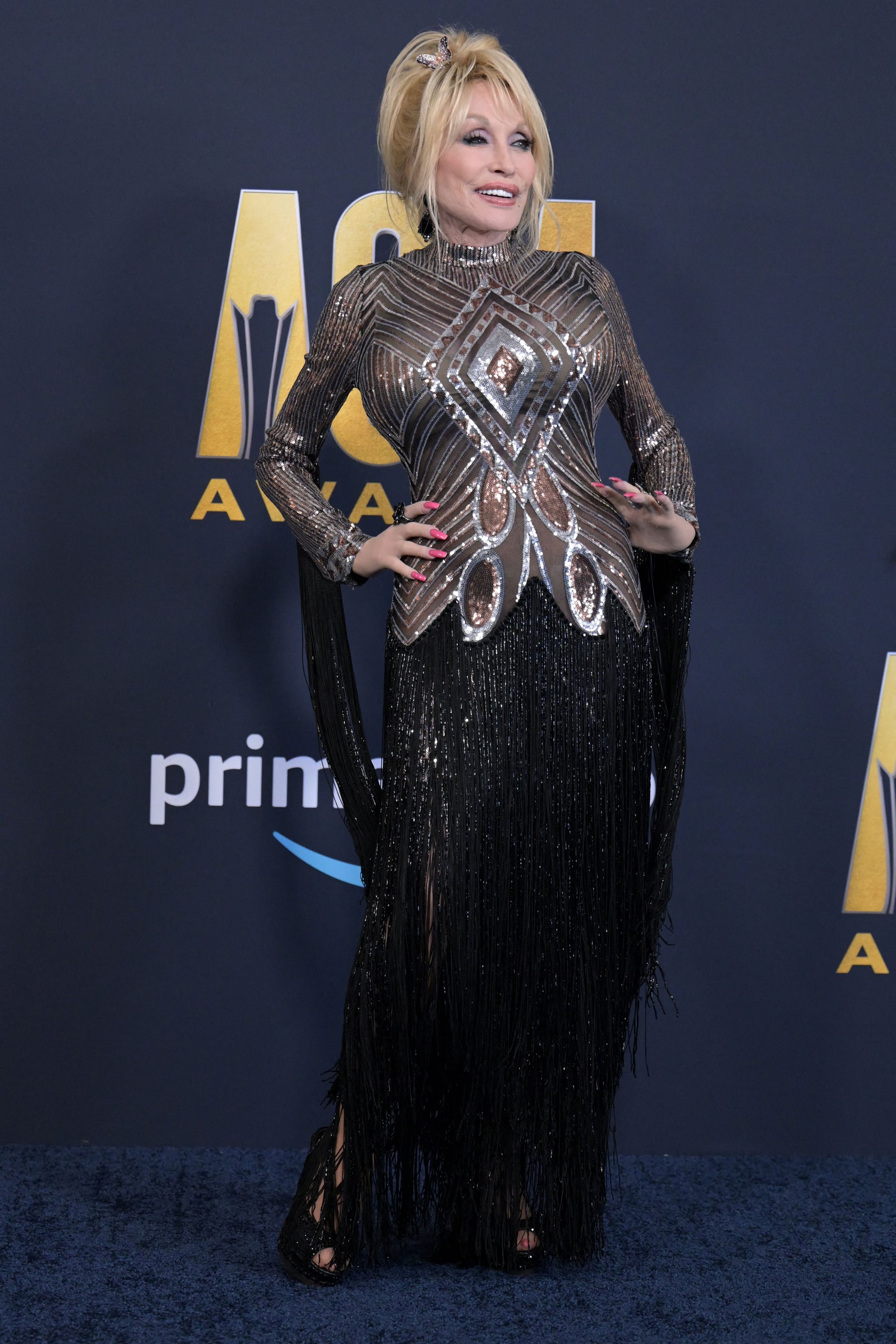 Dolly Parton made a surprising announcement on March 14. The country music legend shared that she has turned down her Rock & Roll Hall of Fame nomination. Parton announced the news via an Instagram post that read, "Dolly here! Even though I am extremely flattered and grateful to be nominated for the Rock & Roll Hall of Fame, I don't feel that I have earned that right. I really do not want votes to be split because of me, so I must respectfully bow out."
She continued, "I do hope that the Rock & Roll Hall of Fame will understand and be willing to consider me again — if I'm ever worthy. This has, however, inspired me to put out a hopefully great rock'n'roll album at some point in the future, which I have always wanted to do! My husband is a total rock'n'roll freak, and has always encouraged me to do one. I wish all of the nominees good luck and thank you again for the compliment. Good luck!"
In addition to Parton, the 2022 list of nominees are Beck, Pat Benatar, Kate Bush, DEVO, Duran Duran, Eminem, Eurythmics, Judas Priest, Fela Kuti, MC5, New York Dolls, Rage Against the Machine, Lionel Richie, Carly Simon, A Tribe Called Quest, and Dionne Warwick. Like Parton, Beck, Duran Duran, Richie, Simon, and A Tribe Called Quest were all first-time nominees. Fans can vote for this favorites online, and those totals are combined with ballots cast by artists, historians, and music-industry insiders. The final list of who will be inducted is set to be announced in May.
In 1986, the very first class of Rock & Roll Hall honorees were inducted, and the institution has been marred by controversy ever since. The first class was all men, and in the over three decades since, only eight percent of inductees have been women. Stevie Nicks and Tina Turner are the only two women who have been inducted as parts of groups and for their solo efforts. By contract, 23 men are in the Hall twice, and Eric Clapton has been inducted three times. As of 2020, over 64 percent of inductees were white men. When Janet Jackson was inducted in 2019, she called on the Hall to include more women.
For her part, Parton isn't exactly hurting for recognition. She has 11 Grammy Awards and 13 Academy of Country Music Awards, was inducted into the Grand Ole Opry in 1969, and joined the Nashville Songwriters Hall of Fame in 1986. During the Trump administration, she turned down the Presidential Medal of Freedom twice.
Source: Read Full Article