The Nike Blazer Mid '77 Premium introduces a lighter colorway to this slim sneaker staple. Featuring Light Bone accents on the midsole and Swoosh, the Medium Grey leather uppers provide a neutral look that can be worn everyday. Additional details in Alpha Orange and Coconut Milk colors add a summer-ready feel. For fans of vintage aesthetics, the Nike Blazer Mid '77 Premium seems like a relic from an earlier era of sportswear style.
Nike Air Force 1 '07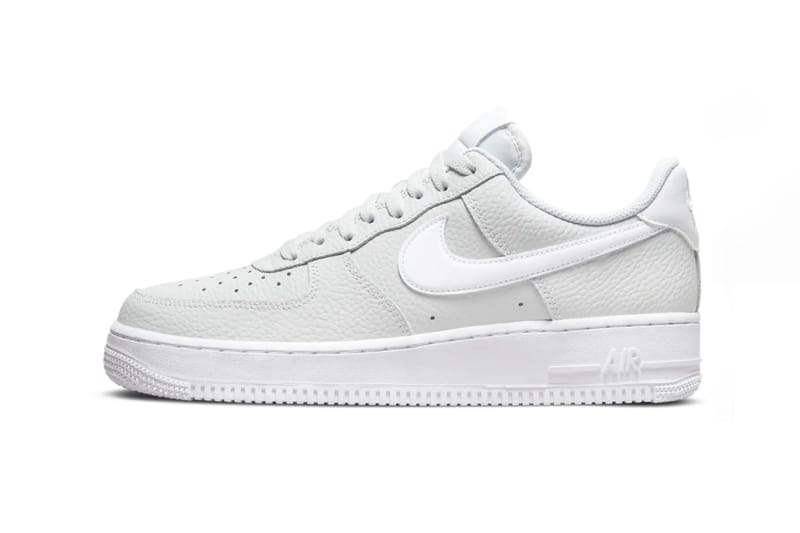 With a universally flattering design, the Nike Air Force 1 '07 is an ideal gift for those with a paired down sense of style. The kicks feature a unique colorway of Pure Platinum on the uppers accented by a crisp White sole. The Nike Air Force 1 '07 also offer comfort for leisurely walks but stylistically updated enough to add subtle flair to street-inspired outfits.
Nike Yoga Men's 2-in-1 Shorts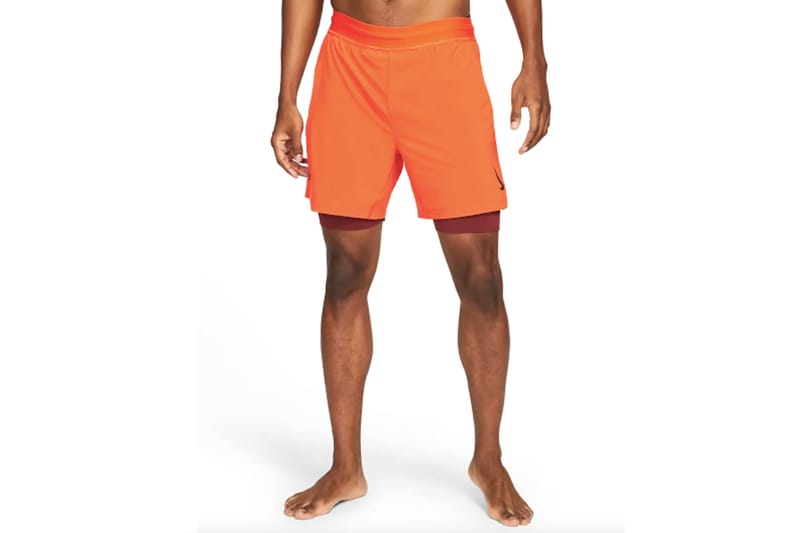 Offered in a Rush Orange color, these Nike Yoga shorts offer a 2-in-1 design that's both stylish and functional. The inner layer is made of Nike Infinalon fabric that has a soft touch, and offers a contrasting textural element to the structured outer material. Both layers feature sweat-wicking technology to keep you dry while exercising or during warm weather. Although these shorts can be worn during physical activities, they also offer a futuristic element to any outfit.
Nike Yoga Men's Crew Sweatshirt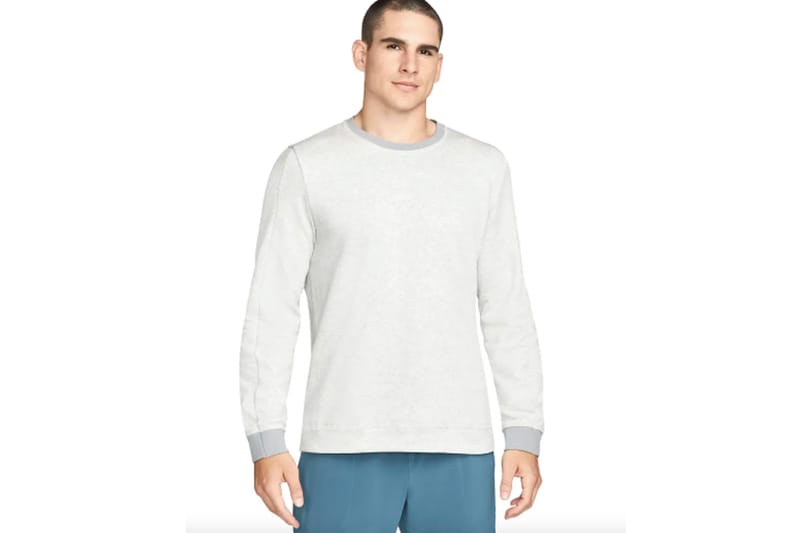 Every person's wardrobe can benefit from well-designed pieces like this Nike Yoga Crew Sweatshirt. It's simple enough to combine with existing pieces from anyone's closet. Constructed from at least 75% sustainable materials, which include a blend of recycled polyester and organic cotton fibers, this Crew Sweatshirt has a soft feel and a slight stretch. The top also includes sweat-wicking technology to help people stay dry and clean. It's the perfect option for wearing before and after workouts.
Nike Everyday Plus Cushioned Crew Socks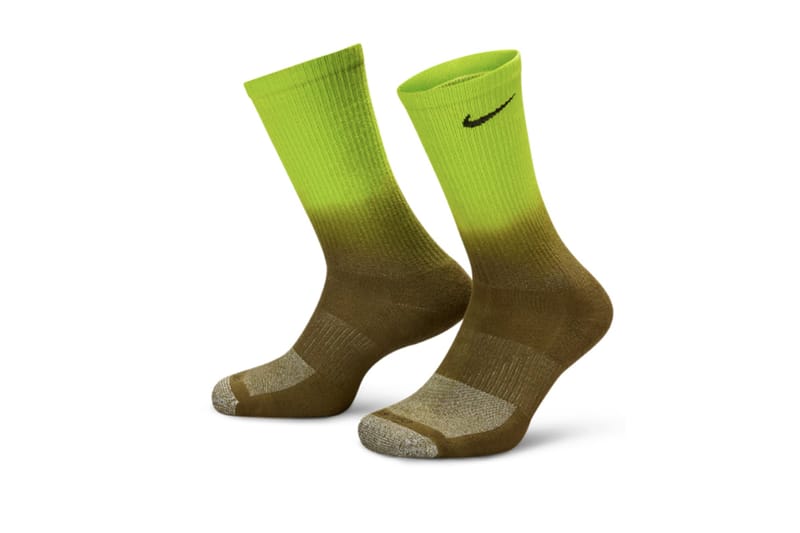 Socks are always a great Father's Day gift and these Nike Everyday socks add more fun to  everyday essentials. Offered in a unique dip-dye finish, the pair boasts an electrifying color, which can be easily concealed by longer pants. Constructed with Nike's Dri-FIT material, these socks will feel luxuriously comfortable when worn during those hot summer days. The pair also enhances performance for workouts thanks to its advanced cushioning feature.
Nike Sportswear Essentials Crossbody Bag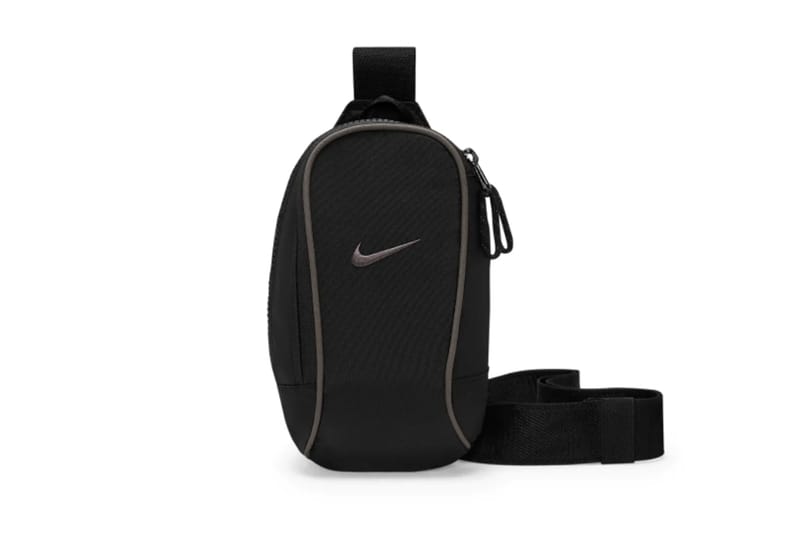 For men who are always on the go, this Nike Sportswear Essentials Crossbody Bag is designed to be a sleek accessory ready for everyday use. It's made from at least 50% recycled polyester fibers, enhancing the product's durability and lightweight feel. Two zippered pockets allow for easy storage, especially for keeping things organized when hiking, running or traveling. There's also an adjustable strap and buckle that ensures an easy and secure fit.
Nike Air Monarch IV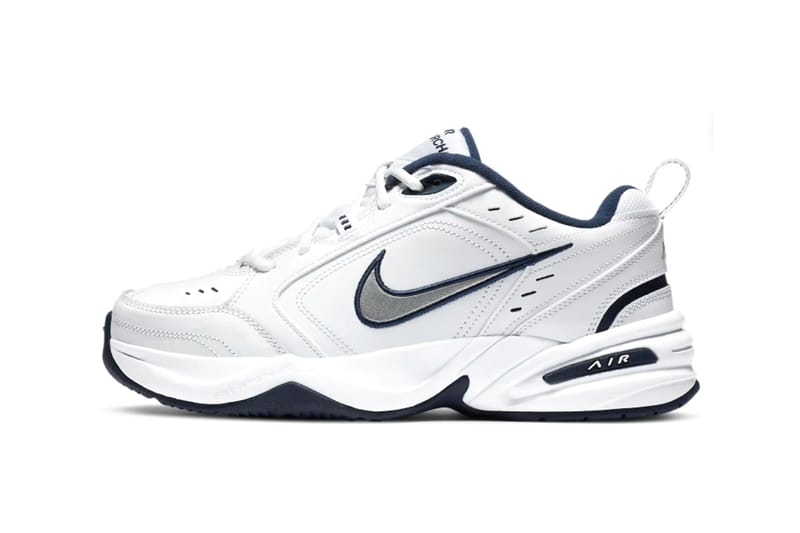 The Air Monarch IV is synonymous with classic dad swag, evidenced by its robust and extremely sporty profile. The model is constructed with durable white leather and metallic silver details — it's unfussy and built for longevity. The Nike Air Monarch IV is also made from lightweight foam and features Nike Air cushioning, ideal for comfort during leisurely walks. Offered in multiple, minimal colorways, the Air Monarch IV sneakers will fit a wide range of different personal styles.
To get an early start on finding the perfect gift for Father's Day, head to Nike's website for these items and other offerings across footwear, apparel and accessories.
Source: Read Full Article