Clase Azul México, known for its luxurious spirits and hospitality, has unveiled the Clase Azul Tequila Día de Muertos Edición Limitada Aromas. This release is part of their annual Nuestros Recuerdos series, which debuted in 2021 and pays tribute to Día de Muertos. Aromas, limited to 3,500 decanters, honors the scents of this celebration, especially the sweet cempasúchil flower fragrance. It will be available from October 20 at Clase Azul Boutique La Terraza and Clase Azul Boutique Los Cabos Airport in San José del Cabo.
The Nuestros Recuerdos series previously featured Clase Azul Tequila Día de Muertos Edición Limitada Sabores in 2021 and Clase Azul Tequila Día de Muertos Edición Limitada Colores in 2022, dedicated to the flavors and colors of Día de Muertos. This holiday reflects Mexico's diverse traditions, and Clase Azul México aims to share its cultural elements through these limited editions.
Día de Muertos is known for its distinct aromas, with ofrendas adorned with incense, dishes, and cempasúchil flowers, filling the air with fragrances. The limited edition añejo tequila aged for 25 months, featuring notes of peach, pear, raisin, candied walnut, toasted wood, clove, and tasting notes of peach, walnut, clove, and cacao, finishing with cacao and cinnamon.
Moreover, guests at Clase Azul La Terraza Los Cabos can enjoy a five-course pairing menu designed by Creative Chef Iván Arias. The menu includes a two-ounce pour of the limited edition and costs $250 per person. Clase Azul Tequila Día de Muertos Edición Limitada Aromas is available in a 1-liter decanter at 40% ABV (80 proof) for $1,450.1 of 6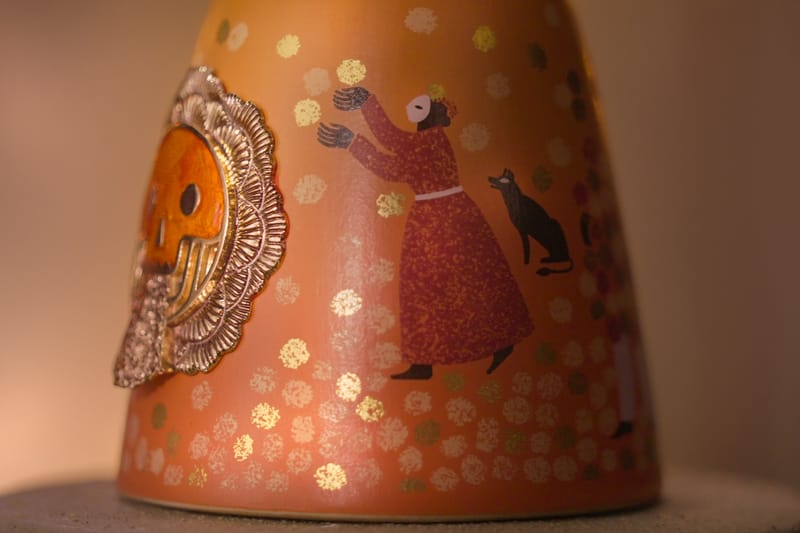 Clase Azul2 of 6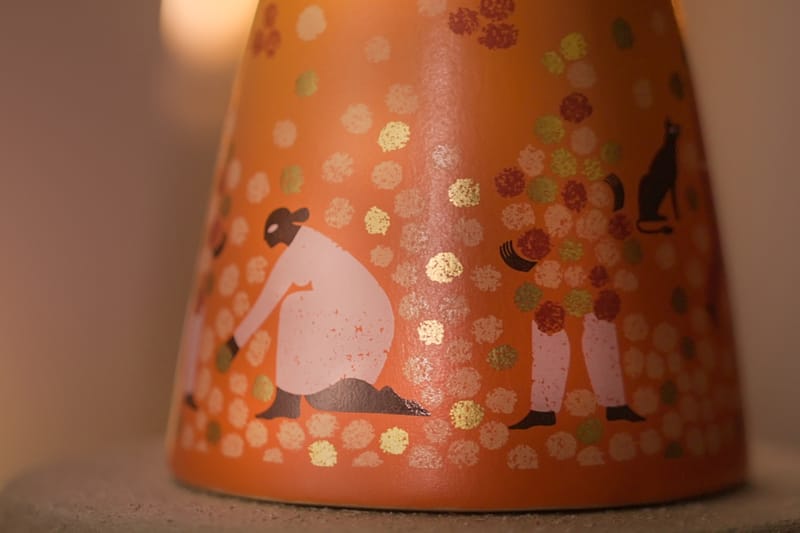 Clase Azul3 of 6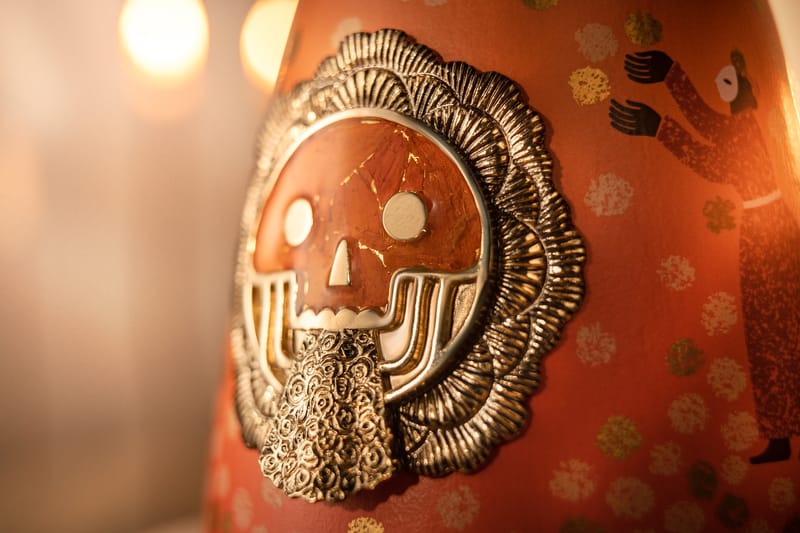 Clase Azul4 of 6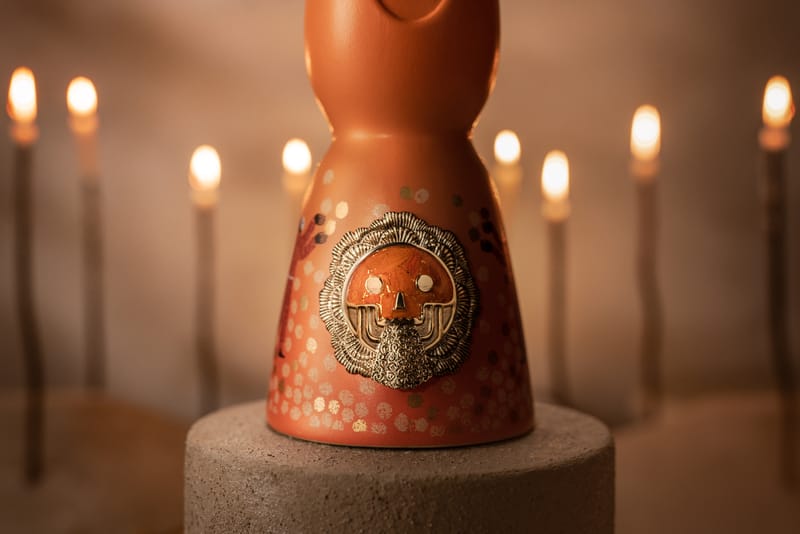 Clase Azul5 of 6
Clase Azul6 of 6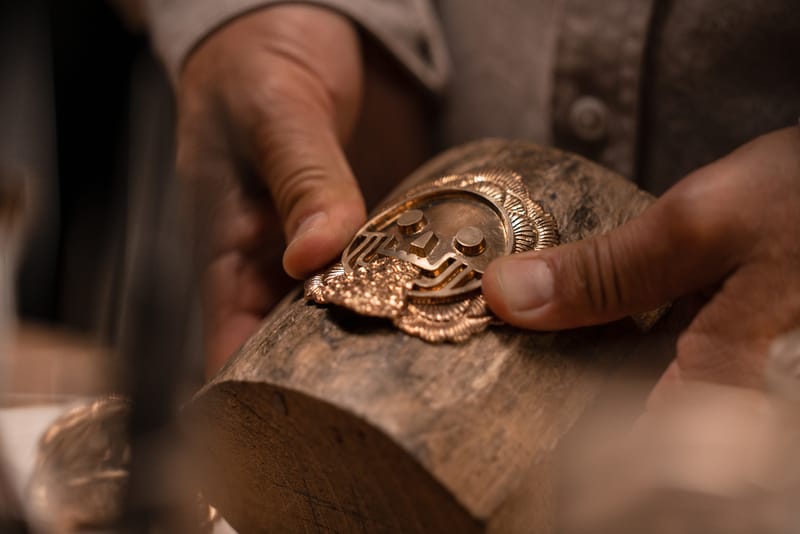 Clase Azul
The exquisite decanter showcases the cempasúchil blossom with a marigold glaze that darkens towards the base. An illustration by Mexican artist Jimena Estíbaliz adorns the back, depicting a dreamlike scene of cempasúchil flower harvest, accompanied by xoloitzcuintles. The finishing touch is a handcrafted 24-karat gold ornament with a fine patina finish. Estíbaliz gave us insights into her illustrations featured on the limited edition bottle, check out our exclusive interview below:
Tell us about the work you create in your personal practice and your creative upbringing.
 Drawing has been one of my favorite activities since I was a kid. Among other reasons, I discovered that it was an amazing way to express myself .
A few years ago, I started to be aware of the great potential that images have, so I always keep myself stimulated. I'm always expressing myself, translating my ideas through drawings, no matter how complex de designs.
Describe the underlying inspirations behind some of the elements in your design for the limited edition Clase Azul bottle and your creative process.
 The Día de Muertos tradition is culturally very rich. With these drawings I wanted to symbolically illustrate how I imagine the journey of the spirits from the Mictlan to the land of the living, where we get to be together again among flowers and colors.
 
What was it like collaborating with Clase Azul and what projects do you have in the works?
 Working with Clase Azul was a very nice experience because I was able to see up close some of the love and care they put into their processes. Because of this, I challenged myself to make illustrations that, apart from being aesthetically beautiful, would beautifully represent the cultural importance and traditions of Día de Muertos.
 
DISCLAIMER: Not intended to be seen by persons under the legal alcohol drinking age or in countries with restrictions on advertising on alcoholic beverages. Please drink responsibly.
Source: Read Full Article