Not everyone can say they've been compared to Meryl Streep, but Stranger Things cast member Sadie Sink recently received that honor from co-star Winona Ryder. In a recent interview, Ryder hailed the young actors in Netflix's nostalgic horror-drama hit. But she had special praise for a few, including 20-year-old Sink.
Winona Ryder compares Sadie Sink to renowned actors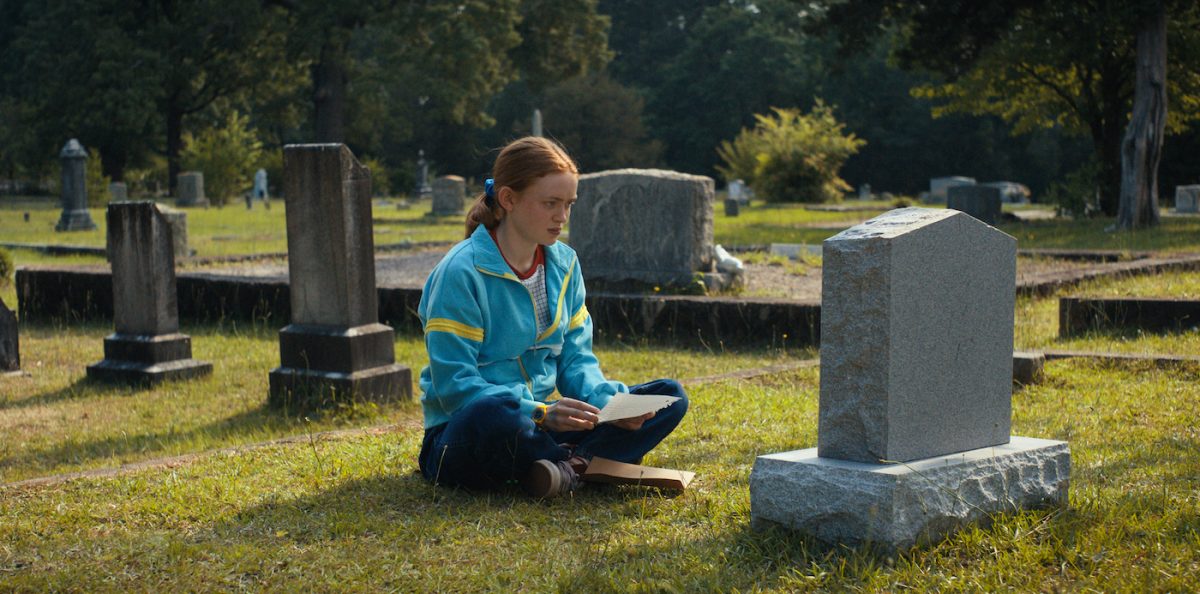 "Sadie is like Liv Ullmann. She's going to be like Meryl Streep," Winona Ryder recently declared to E! News.
That's high praise from someone who has been acting for nearly twice as long as Sink has been alive. It's not just an empty commendation, either. Ryder starred alongside Streep in The House of the Spirits in 1993, so she's witnessed up-close the greatness of the venerated actor, who recently starred in Netflix's Don't Look Up.
Let's not forget about the comparison to Ullmann. The 83-year-old actor and director was the longtime collaborator of Swedish director Ingmar Bergman. She's won the Golden Globe for Best Actress (1973) and the New York Film Critics Circle Award for Best Actress (1972, 1974, 1976), plus numerous accolades from European committees, ABC News reports.
Most recently, Ullmann received the Academy Honorary Award, recognizing achievements in film not covered by other Academy Awards. Ullmann was honored for her "bravery and emotional transparency [which] has gifted audiences with deeply affecting screen portrayals."
That Ryder thinks Sink is on the same level as Ullmann is high praise.
Winona Ryder gushes about her young co-stars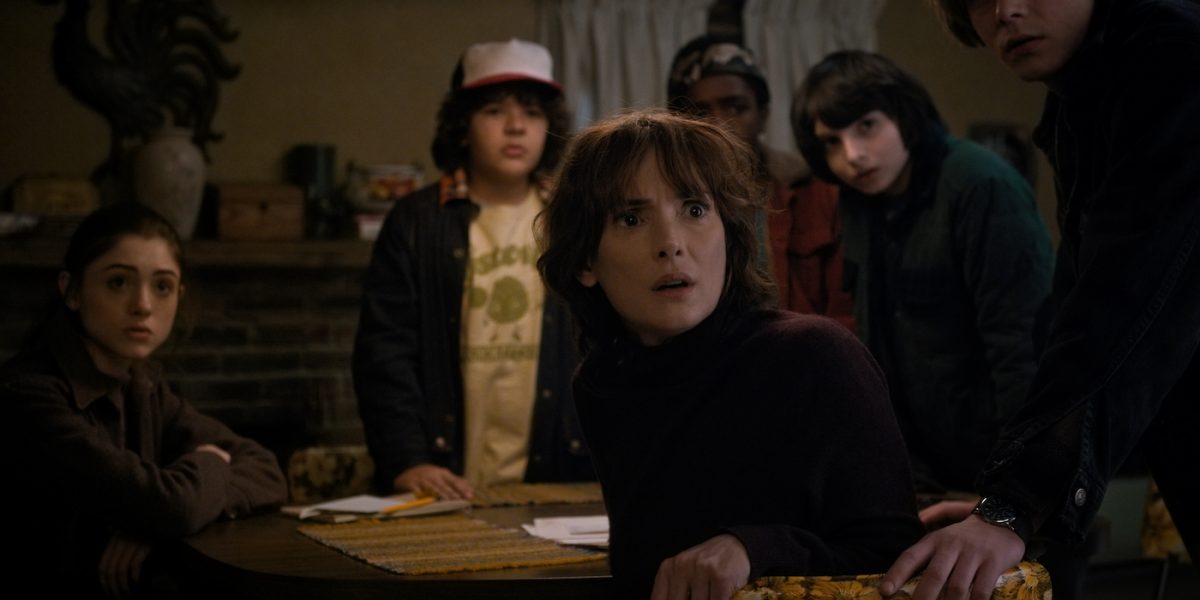 However, Winona Ryder's praise didn't stop with Sink, who plays Max Mayfield on Stranger Things. The Edward Scissorhands actor explained how she's "blown away" by her co-stars, who "are just magic" despite their young age.
The Heathers star added, "They're all so talented — just kind, good people." The accolades continued when Ryder told E! News how the Stranger Things team "really scored with these kids. It's been great watching them grow up."
Ryder is aware of some of the risks that child actors face. After all, she was a teenager when she began acting in the '80s. Like Ryder, Sink has quickly added roles to her portfolio. The latter wowed viewers in last year's Fear Street trilogy on Netflix, keeping her busy while Stranger Things filming was on its extended pause.
However, the young actor doesn't specialize in only horror. Some fans might recognize her in Taylor Swift's All Too Well: The Short Film. Sink has also acted on Broadway in productions such as Annie and The Audience, so her range is impressive.
Still, Stranger Things fans knew that Sink and her co-stars would return to the small screen.
'Stranger Things' Season 4 Volume 2 comes out soon
With the release of the first half of Stranger Things Season 4 on May 27, characters might look a bit older than the last time audiences got a chance to see them. Netflix dropped Stranger Things Season 3 almost three years ago in summer 2019, but production slowed due to the COVID-19 pandemic. Fortunately, Netflix promised season 4 would be twice as long.
It suffices to say that the show's fans have waited long enough to see how things turn out for the group of unlikely adolescent heroes from Hawkins, Indiana. Season 3 ended with the Byers family and Eleven fleeing to California after evading Russian scientists who wanted to reestablish travel from the Upside Down. In the final riveting scene, viewers discover that Hopper, presumed dead after sacrificing himself to destroy the key to the Upside Down's gate, might be alive in a Russian prison.
Many viewers have already binged the first half of season 4, but if you haven't gotten around to it, you have less than two weeks before the second half drops on Netflix on July 1.
Source: Read Full Article