ARTICLE HIGHLIGHTS
Tom Hardy's career has spanned two decades and has included everything from major blockbusters to tv series.
The Dark Knight star is fully aware he has a reputation for being "difficult."
He also admits that he was in over his head on the set of one of his most infamous feuds.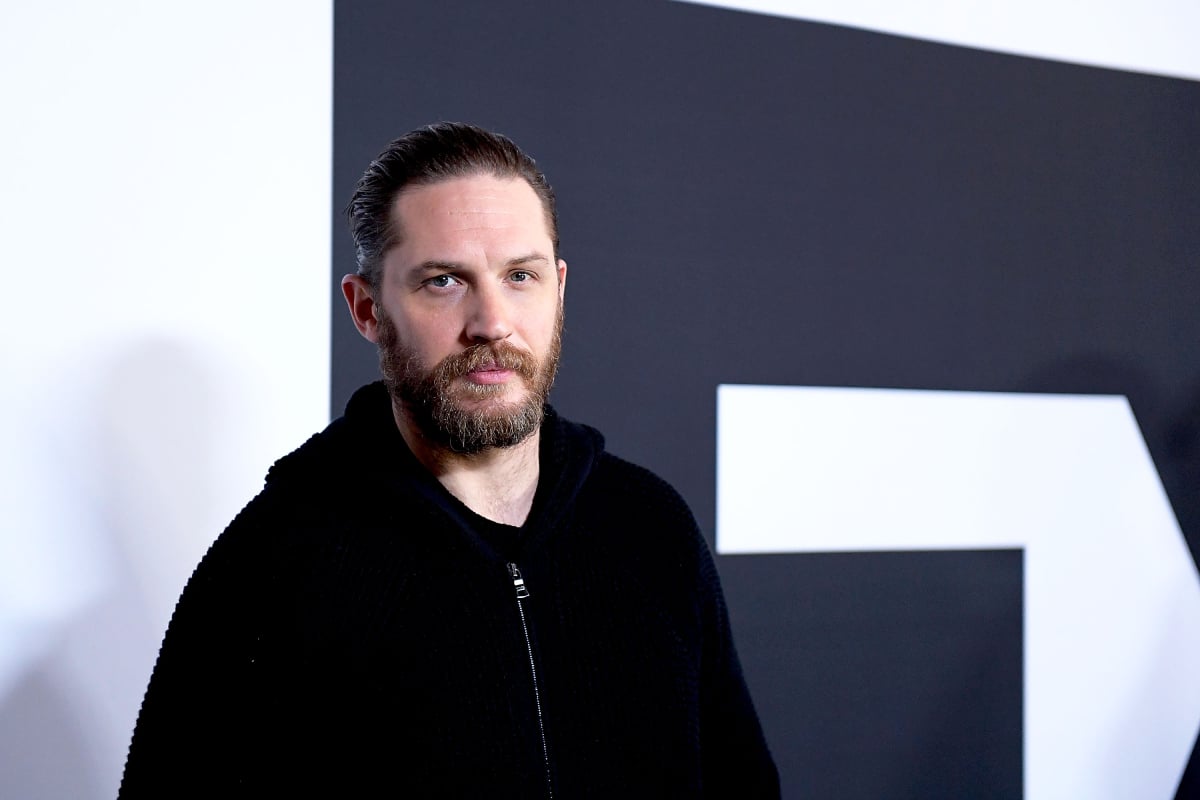 Tom Hardy's acting career has spanned more than two decades. He made his film debut in Ridley Scott's 2001 war flick Black Hawk Down. And since then, Hardy's resume has included everything from superhero blockbusters to critically acclaimed TV series.
Hardy admits that his behavior on sets over the years has earned him the reputation of being "difficult." But the Venom star insists that his "intention is to help."
Tom Hardy describes himself as a 'professional liar'
The first part of Hardy's career was focused on acting. But in recent years, the 44-year-old has added the title of producer and writer to his resume. Hardy says he loves getting to make creative choices behind the scenes. He even welcomes the various "s**t sandwiches" that he deals with daily as a producer.
Hardy told Vanity Fair that when he's working for other people — and he's not accountable or responsible — he's "not privy to the conversations of what s**t sandwich is coming next. Or, if indeed there is one."
"Cause a lot of people go, 'Oh no, no, there's no sh*t sandwiches here. Everything's fine.' But you can sense that there's a sh*t sandwich in the wings. You just know it," Hardy said with a laugh.
"I'm a professional liar. I know when you're telling me a porky. You know why? Because I've spent 30-something years lying professionally," Hardy shared.
'The Dark Knight' star knows he has a reputation for being difficult
Hardy explained that he tackles problems head-on no matter if he's the lead actor or a producer for a project. But he admits that his blunt style can be a turnoff, and it's given him the reputation of being difficult on set.
"My intention is to help, which is frustrating, and I suppose maybe that's why some people might find me difficult," he says.
Hardy famously feuded with his Mad Max: Fury Road co-star Charlize Theron because he insisted on staying in character between takes. Stunt performer Dayna Grant told Metro that the tension between Hardy and Theron made things "really hard" for everyone on set.
As Theron's double, Grant says she was always put into scenes with Hardy. While his double was put into scenes with Theron. The reason was because the two stars "didn't want to do scenes together."
Tom Hardy says he was in over his head on the set of 'Mad Max'
Theron has since admitted that she didn't have enough empathy for Hardy's situation on the set of Mad Max: Fury Road because she didn't truly understand what it must have felt like to step into Mel Gibson's shoes.
"I think because of my own fear, we were putting up walls to protect ourselves instead of saying to each other, 'This is scary for you, and it's scary for me, too. Let's be nice to each other.' In a weird way, we were functioning like our characters: Everything was about survival," Theron told The New York Times.
Hardy says that in hindsight, he was in over his head in many ways. He says the pressure on both him and Theron was "overwhelming at times."
"What she needed was a better, perhaps more experienced, partner in me. That's something that can't be faked. I'd like to think that now that I'm older and uglier, I could rise to that occasion," Hardy said.
Source: Read Full Article