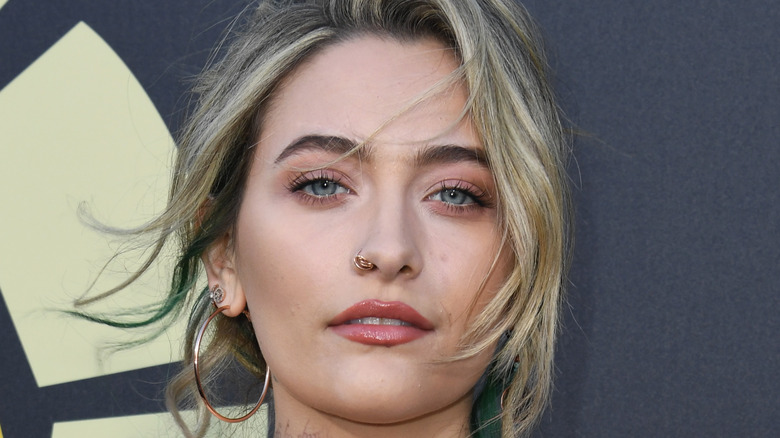 On a June episode of "Red Table Talk," Paris Jackson sat down with Willow Smith – the daughters of Michael Jackson and Will Smith respectively – and bonded over the difficulties of growing up in the spotlight, with such famous parents. 
As many fans of the singer know, Paris has spoken about her mental health in regards to dealing with the paparazzi – in particular, her experience with post-traumatic stress disorder – and explained that she's stopped going out during the day to avoid the attention (via Sportskeeda). 
With Jackson remaining in the public eye over the years, and becoming an artist on her own accord, fans – new and veteran – have been asking about the star's mother. While Michael was one of the most iconic celebrities in history, his music remaining hugely popular even some twelve years after his death, the mothers of his children have largely shunned the limelight. His youngest child, Prince Michael "Bigi" Jackson II, was born to an anonymous surrogate mother as a result of artificial insemination, but his other two children – Paris and her older brother Prince – were born to Jackson's then-wife, Debbie Rowe. Here's the truth about the kids' mom. 
Debbie became friends with Jackson through her work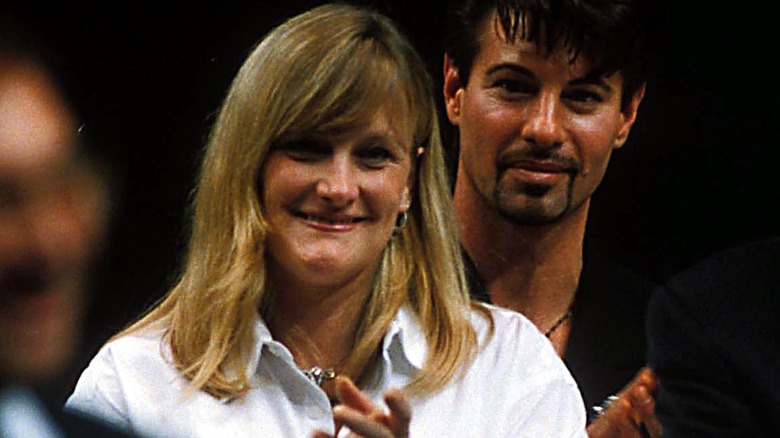 Debbie Rowe was born in the Washington city of Spokane in 1958, four months after Michael Jackson, in fact. Her father divorced her mother just before her second birthday, so Rowe was raised by her mother, her grandmother, and a few aunts (via TheFamousPeople). 
Rowe first met Jackson in the 1980s, when she was working as a dermatology assistant, and treating Jackson's vitiligo. Building a rapport, the two became friends, and Jackson would often send Rowe gifts and autographed merchandise. According to her friend Tanya Boyd (via Smooth Radio), Rowe would say, "If people knew him like I knew him, they would not think he was strange. He's unique, kinky, actually."
While friends, Jackson was married to his first wife Lisa Marie Presley, and in turn Rowe was married to her first husband, Richard Edelman. The two would confide in each other about their unhappy marriages, and Rowe even offered to give birth to a child for Jackson, after Presley wasn't willing to bear any children. Then, just after Jackson and Presley eventually separated, Rowe had a miscarriage. Concerned that she wouldn't be able to have children, she was comforted by Jackson throughout her grieving process (via The Sun).
Debbie agreed to have a child with Michael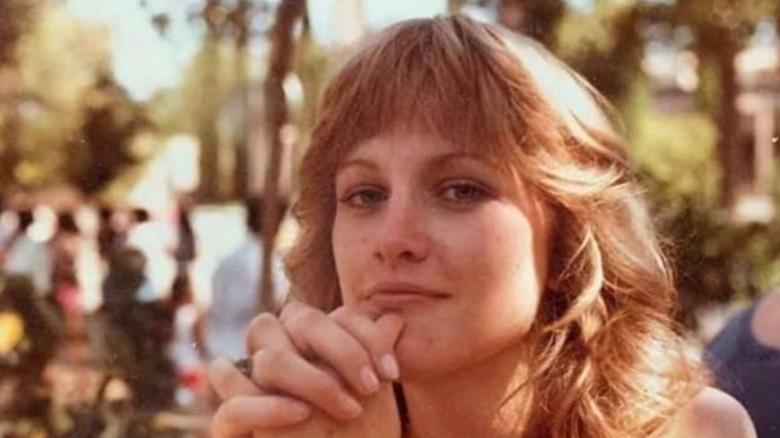 In late 1996, when Michael Jackson was on tour, it was revealed that Debbie Rowe was pregnant with his baby, the News of the World breaking the story from a secret recording of a conversation between Rowe and her friend. 
Interestingly, there were various differing reports about the pair's relationship. It was suggested that Rowe had been artificially inseminated, with the dermatology assistant later revealing that she'd never slept with Jackson, and that the relationship was economic rather than romantic seeing as how Jackson wanted a child and Rowe was happy to accept money in exchange (via Daily Mail).
The original plan was for Rowe to act as a surrogate mother, but then Jackson's mother Katherine got involved. Katherine, the matriarch of the Jackson family, urged Jackson and Rowe to marry; she brought up her husband's daughter who was born out of wedlock to another woman, and talked to Rowe about the sanctity of marriage and the family's Jehovah's Witness beliefs. Come November 1996, the couple would become husband and wife in Sydney, Australia.
After two children together, Debbie and Jackson divorced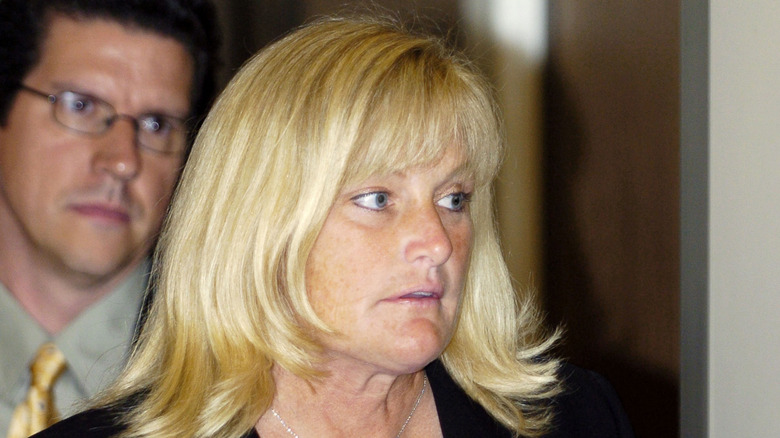 As a mother, Debbie Rowe reportedly wasn't too involved. One of her son's nannies remarked, "I saw her maybe three times and she seemed very sullen." However, a year later she was pregnant again – this time, with Paris Jackson, who was named after the city in which, according to her parents, she was conceived (via Rolling Stone).
Again, Rowe wasn't particularly involved, and in 1999 she asked Michael Jackson for a divorce. She received around $10 million altogether, and gave Michael full custody of their children; the pair said that they would remain friends (via BBC News). 
Come 2006, however, Rowe applied for access to her children, and was able to reach an agreement to guarantee as much with her ex-husband. After Michael's death three years later, the children's grandmother Katherine Jackson became their permanent guardian, but a new custody arrangement was made with Rowe – she had visitation rights and received spousal support payments as well (via The Independent). 
Debbie and her daughter are like "friends" now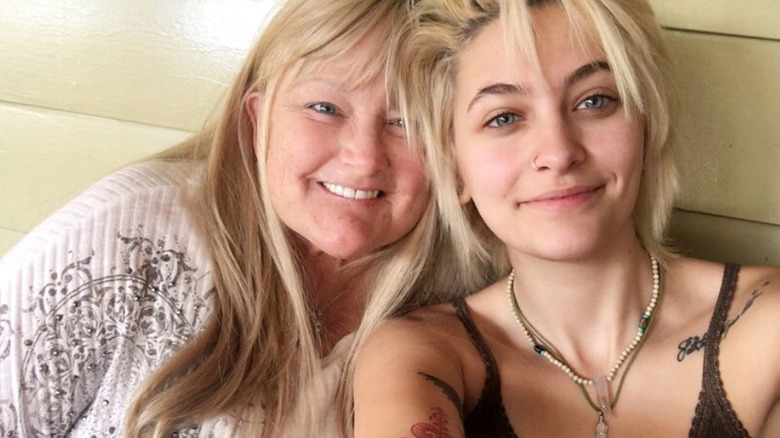 Since then, Debbie Rowe hasn't spent too long in the public eye. She announced in 2014 that she was engaged to producer and videographer Marc Schaffel, who'd previously worked with Michael Jackson, and was the only one of his employees who was allowed to visit Rowe after the couple's 1999 divorce (via E! News). Then, in 2016, Rowe was diagnosed with breast cancer (via CNN). She completed chemotherapy in January 2017, as per a post on her daughter's Instagram profile. 
Paris Jackson spoke to Willow Smith on "Red Table Talk" about what's it's been like to reconnect with her mother as a teenager and now an adult, explaining that the pair have a good relationship now (via Hello!). "It's cool," she explained. "Like, getting to know her, seeing how similar we are, getting into what kind of music she likes, and she really likes country and folk. I sent her some of the stuff that I'm working on that have, like, banjos in them."
Source: Read Full Article