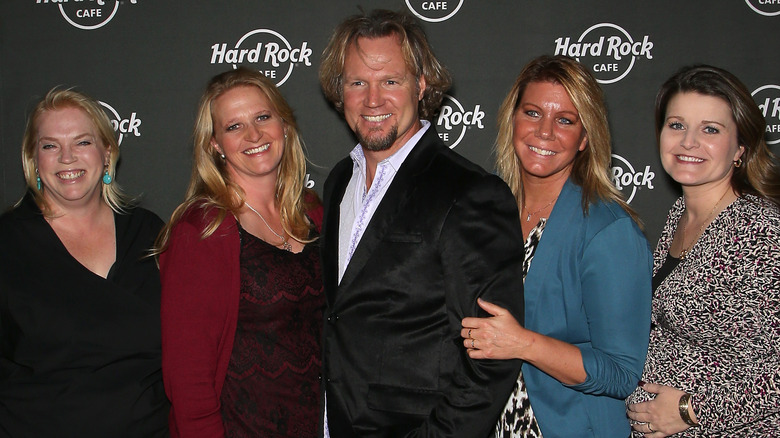 The future of the Brown family seemed up in the air after the Season 15 finale of TLC's "Sister Wives." According to TV Shows Ace, tensions seemed extremely high within the polygamist clan, with husband Kody Brown even saying, "I am in polygamy hell. I can't take it anymore." During the season, fans got to see the Browns adjusting to their new life in Flagstaff, Arizona, living separately in temporary homes, according to Series Date. Adding in the COVID-19 pandemic really put a strain on the entire family's relationship, and it had some viewers worried that this could be the end of "Sister Wives" altogether. 
While nothing has been officially announced for Season 16 of "Sister Wives," Mykelti Padron, daughter of Kody and his third wife, Christine Brown, hinted that another season was in fact happening in an Instagram Live back in April (via Showbiz Cheatsheet). TLC has not confirmed anything, but there are plenty of rumors as to when the show will return, who will be in the cast, and even some of the drama you can expect to see the Brown family tackle.
Sister Wives Season 16 will most likely premiere in early 2022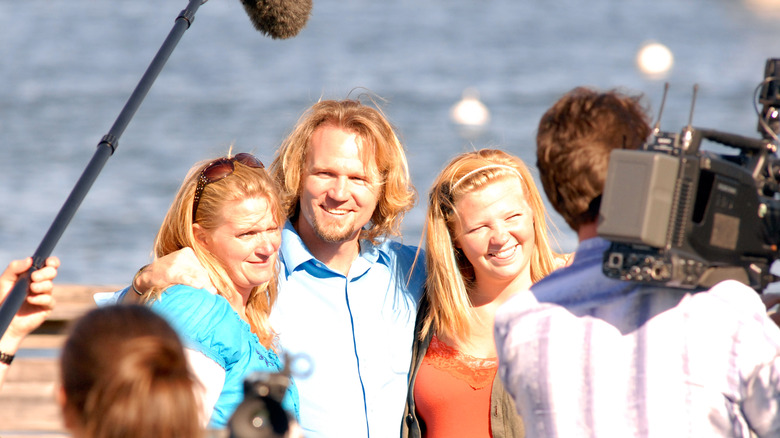 It seems fans will have to wait a bit to see what's going on with the Browns. According to PopCulture, the next season will likely follow the same schedule as Season 15, which premiered on Feb. 14, 2021. Therefore, new episodes would probably begin airing around January or February 2022. PopCulture notes that for older series like "Sister Wives," TLC doesn't announce if a show has been picked up until a few weeks before its return. 
Reality Titbit also speculates that a new season will be coming after Mykelti revealed that they had shot footage of her daughter Avalon's birth, which wasn't shown in Season 15. Considering the show has shifted to only airing one season per year since Season 12 in 2018, it's very likely that Season 16 of "Sister Wives" will air around February 2022. If this is true, you'll have to wait till around the end of this year or beginning of next year for confirmation from TLC.
Which of the Sister Wives cast will be back?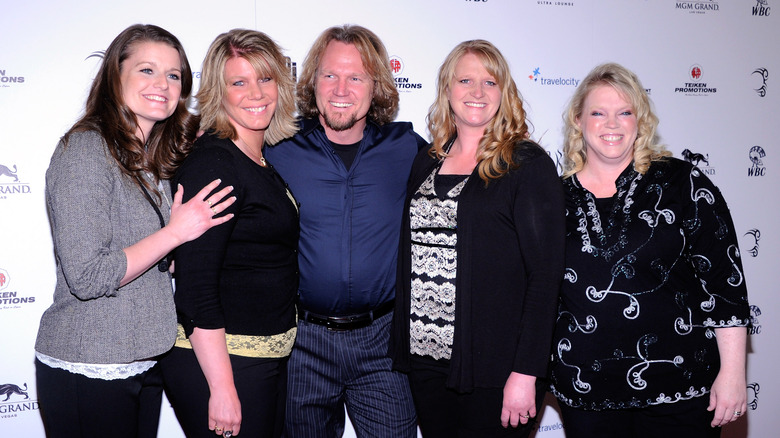 Work on the family's new property has been very slow. When they first purchased the land, Kody Brown wanted to build one house for all four of his wives, but that idea was shot down, according to Us Weekly, for four individual houses instead. However, construction has been delayed, resulting in the family being split up across various locations. With tensions high, many wonder if all four wives will be returning for Season 16. 
Nothing has been announced, but there is one wife who is having major marital problems — Meri Brown. She even posted a "cryptic message" on social media, according to InTouch Weekly, where she wrote, "I will find MY tribe, the people who will STAND with me and not push against me" (via Instagram). If you watched Season 15, you know that Meri and Kody had been struggling, but she told fans that the two were "committed" to working things out in December. However, this latest post could mean that she is ready to move on and away from the show and possibly the marriage. 
For the other wives, Janelle Brown actually just moved onto the Coyote Pass property after her rental home was sold (via Instagram). So, it's likely she'll be back, as well as Robyn Brown who has had similar struggles trying to find a good rental home, according to ScreenRant. Christine Brown is also in a good place and even flaunted her recent weight loss on Instagram (via InTouch Weekly). 
Meri didn't mention Kody in an Instagram post after her mother's death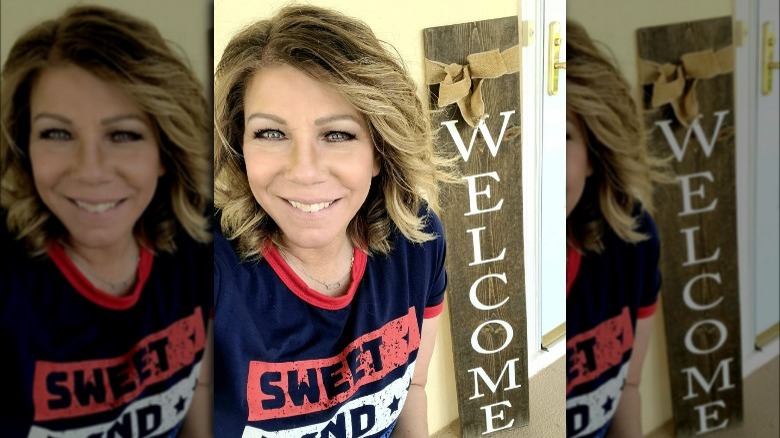 Along with her marital problems, Meri has also been struggling recently after the loss of her mother, Bonnie Ahlstrom, in March, according to Heavy. If you've watched the show from the beginning, you know Ahlstrom occasionally made an appearance on the series. While mourning the loss of her mother, Meri took two months off from running her bed and breakfast, Lizzie's Heritage Inn, but reopened it in June.
She even announced the reopening on Instagram with a lengthy post thanking friends and family who supported her along the way. However, fans noticed that Meri failed to mention Kody and any of her sister wives. One fan even commented, "The fact that she did not mention Kody or sister wives is remarkable." Despite the lack of mention, Kody, Christine, and Janelle were all present at the "very solemn" funeral service back in April, according to InTouch Weekly. Perhaps the death of her mother and lack of support has driven an even bigger wedge between Meri and Kody, which could either be part of the drama in Season 16 or a reason for Meri's absence on the show. 
Source: Read Full Article