Ree Drummond has the perfect on-the-go breakfast option that's cowboy-approved and anything but fussy. The Pioneer Woman star's breakfast burritos are customizable and a hearty choice for morning or any time of day.
Ree Drummond makes an easy, customizable breakfast burrito recipe
Drummond wrote about a version of her breakfast burritos in a 2008 The Pioneer Woman blog post. The Food Network star pointed out just how easy, customizable, and unfussy the recipe is.
"Disclaimer: These breakfast burritos are not fancy. These breakfast burritos are not gourmet," she wrote. Drummond added they "are not haute Tex-Mex cuisine. These breakfast burritos are exactly that: breakfast burritos, and I often make them for my husband and kids when they're at the pens working cattle at breakfast time."
Drummond shared "they're as simple as it gets," explaining how her family likes the simplicity of the portable breakfast option.
"My point is, if you're looking for fancy chipotle-asiago-chorizo-poblano-fancy-o breakfast burritos this morning … you've come to the wrong wife and mother," Drummond wrote. "And I've tried that route; believe me, I've tried it. The problem is, my family — my husband and four spawn — aren't jiggy wit' chipotle-asiago-chirozo-poblano-fancy-o stuff. They want it straight up and Middle-Americano, without a lot of adornment."
Drummond shared that the recipe can be modified to your tastes, using her basic recipe to spinoff into other options.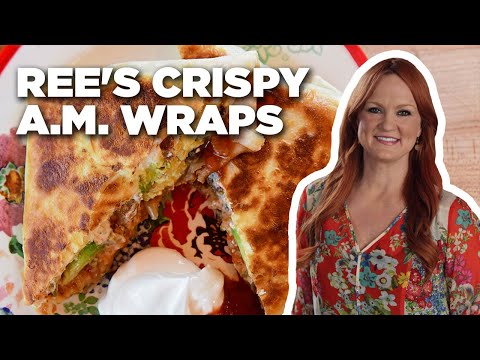 Drummond shared how to make her awesome breakfast burritos
Drummond demonstrated how to make her awesome breakfast burritos recipe on an episode of The Pioneer Woman. She was making a big batch of the burrito breakfast for her husband Ladd and the cowboys and shared how she made them in advance so they could be warmed up in the morning.
Drummond started by cooking bacon and onion in a cast-iron skillet over medium-high heat for about 6 to 8 minutes. Once fully cooked, she removed the bacon and onions from the pan and placed them on a paper towel-lined plate. Next, she added sausage to the skillet and broke it into pieces as it cooked for 5 to 7 minutes until golden brown.
She returned the bacon and onions to the skillet and added chopped ham. Drummond poured in whisked eggs and scrambled everything together for about 5 minutes.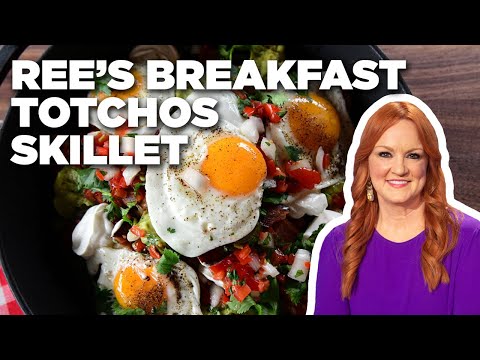 'The Pioneer Woman' star assembled the easy breakfast burritos
Drummond added cheese, salsa verde, diced green chiles, salt, and pepper to the egg mixture. "It's a great thing to send with cowboys when they're going to be out working far from home," she noted. "Breakfast burritos are inherently very casual and rustic."
To assemble the burritos, The Pioneer Woman star used a quick and easy trick. Drummond placed a flour tortilla on a square of aluminum foil, spread some of the egg mixture inside, and didn't bother with folding the ends in. Instead, she rolled the tortilla tightly and wrapped it in the foil. "It makes assembling them so easy," she explained.
Drummond's breakfast burritos can easily be made in advance, refrigerated, and reheated in a 350 degree Fahrenheit oven for 25 minutes in a pan covered with foil.
You can find the full recipe on the Food Network website.
Source: Read Full Article