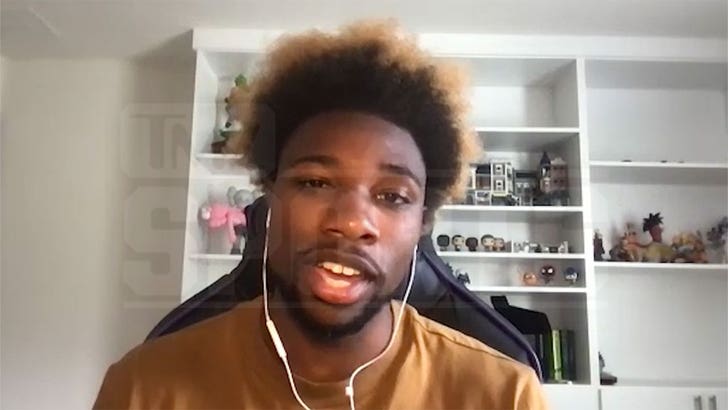 Noah Lyles ain't backing off his "world champion" stance one bit … and he's sending some loud-and-clear shade to one of the guys who had the biggest problem with it all — Drake.
The track star won three golds (100m, 200m, 4x100m relay) at the World Athletic Games in Budapest, Hungary last month … and following the efforts, he ruffled a ton of feathers when he said NBA players shouldn't get to call themselves champs of the globe like he could.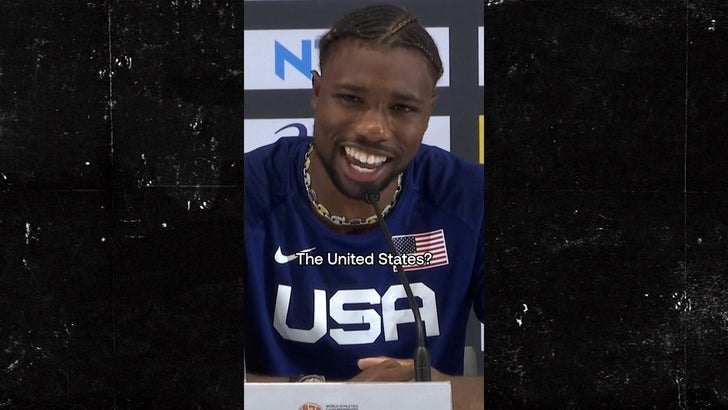 "World champion of what?" Lyles said, reminding those in attendance that NBA players only perform in the U.S. and Canada. "The United States?!"
His comments were hit with immediate criticism … with guys like Kevin Durant, Devin Booker, Draymond Green — and, yes, even Drake — firing away at him.

Kevin Durant, Devin Booker Clap Back At Noah Lyles For 'World Champ' Comment
But, when Lyles sat down with TMZ Sports this week … he made it clear he's not budging from his opinion — though he did clarify that he loves what the NBA's doing, and he wants track and field to follow their model.
"I do think that the point was lost," he told us. "At the end of the day, it was talking about how I see what we do to our national championships — I just want the same thing for our world champions. And we're a sport where we're bringing in the most medals every year — and it's like nobody even knows because they don't pay attention."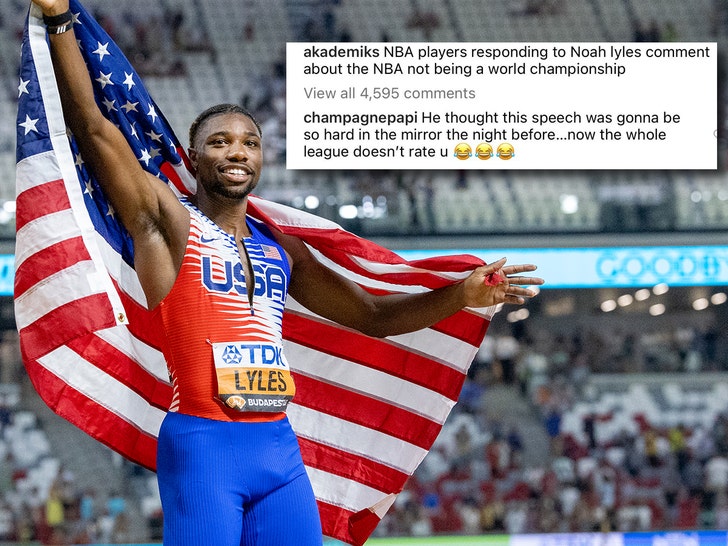 As for Drake … Lyles brushed off the rapper's criticism of him — saying, "Just go home, buddy. Go home."
Lyles also spoke with us about his future race plans … and his attempt to hunt down Usain Bolt's 200-meter world record time.
Source: Read Full Article