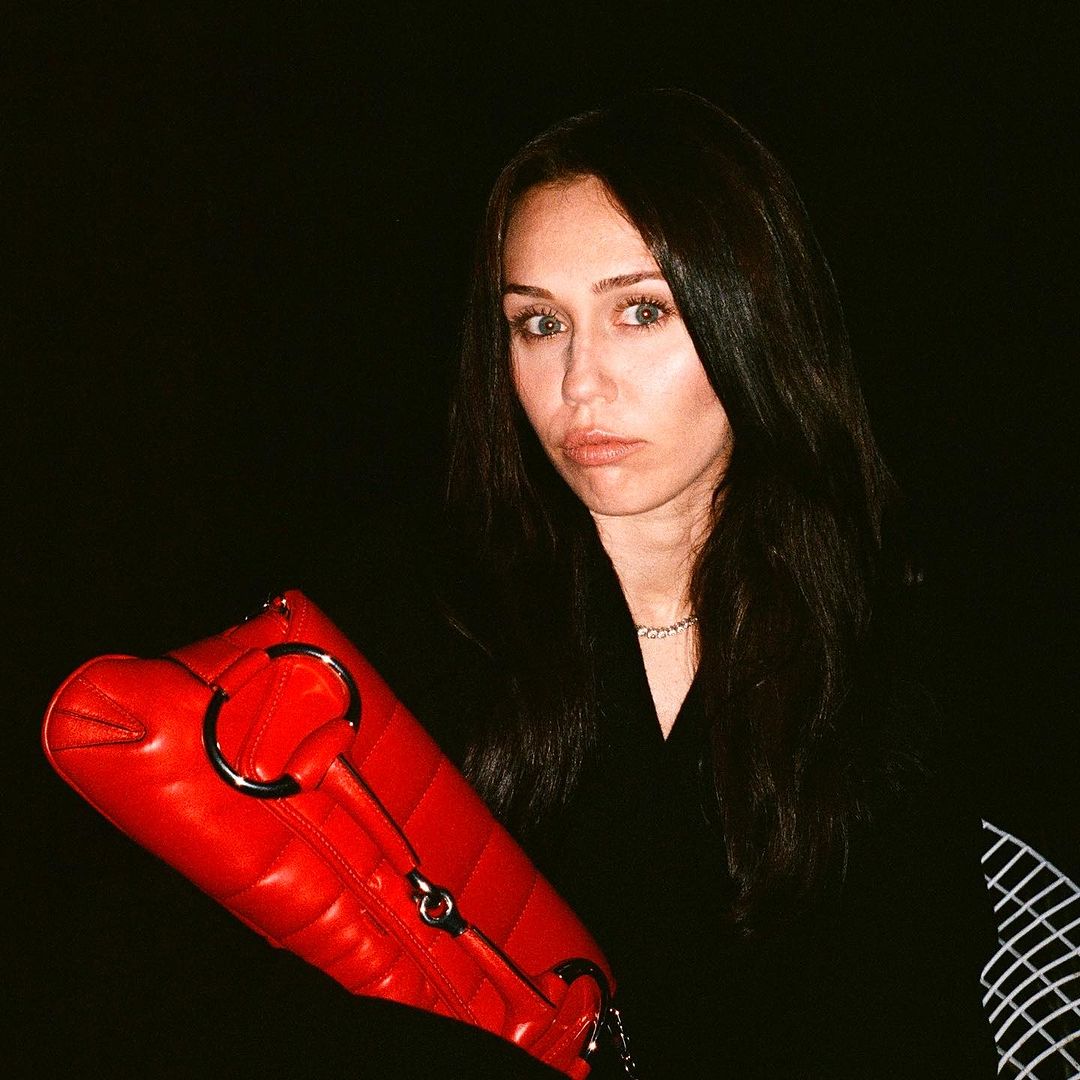 Miley Cyrus has been some variation of blonde for more than a decade. For a while, it was a punky white-blonde. For a while, it was more of a honey-caramel blonde. For a while, it was a dirty blonde with dark roots. And on and on – she changes her hair as quickly as she changes her whole personality and brand, and those changes usually cycle in and out annually. Well, we're in the midst of a new cycle: Miley has gone back to brown hair. She posted these photos on Sunday with a message to Sabato De Sarno, the creative director of Gucci. She praised his first collection with Gucci and demanded every piece.
While Miley isn't "unrecognizable" in these photos, she does look remarkably different. The whole reason I'm writing this is because someone suggested that she had that "buccal fat removal," which gives fuller-faced women a more sleek and cheekboney look. Do you think she really did that? Her face wasn't even "full" before! It also feels like she maybe got something done to her lips? I don't know. Maybe it's just the veneers.
— cameron (@mother_cuntress) September 24, 2023
https://www.instagram.com/p/CxlJw9XLOID/
Photos courtesy of Backgrid, Instagram.
Source: Read Full Article