It's no secret that Margot Robbie has an enviable career. The actor has starred in huge movies like The Wolf of Wall Street and Once Upon a Time…in Hollywood. The Australian native has also taken control of the trajectory of her career by founding her own production company, LuckyChap Entertainment, with her husband, Tom Ackerley. But what is it exactly that accounts for Robbie's success?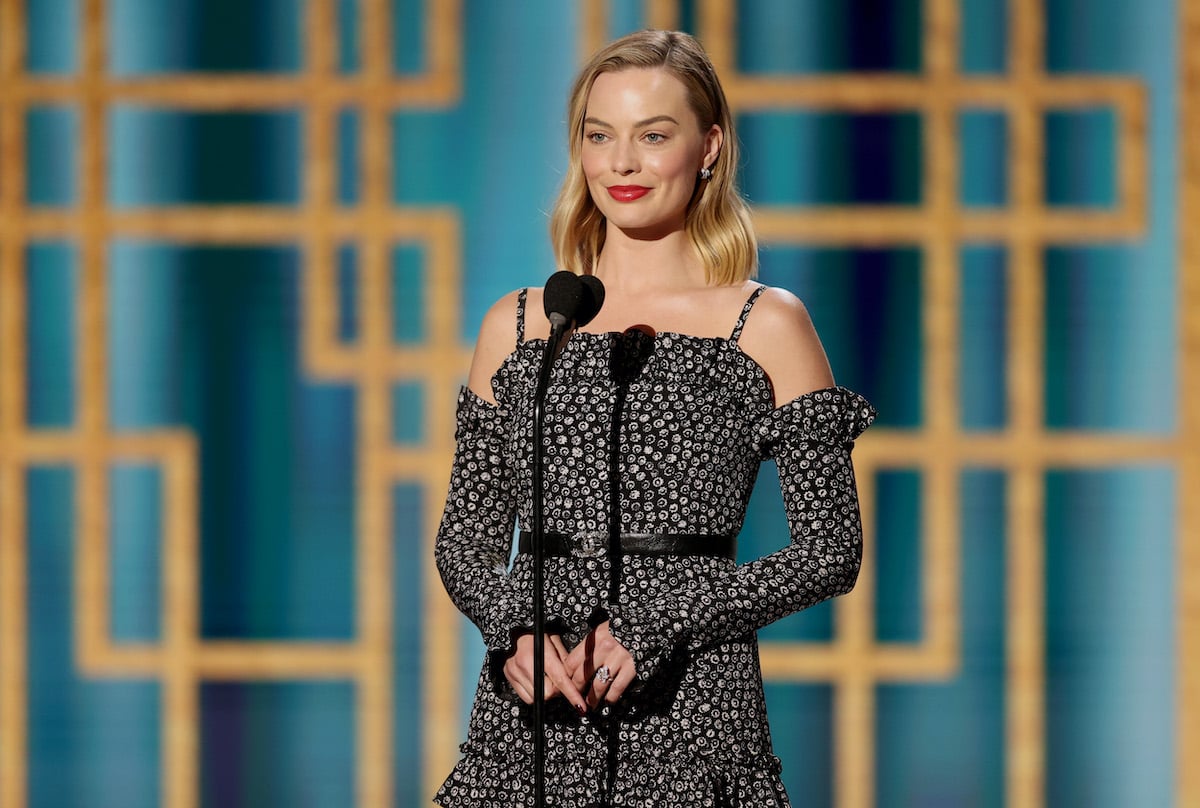 Like many others in the industry, Robbie is a hard worker. But her willingness to take risks and surprise herself and others has truly helped cultivate her career. Whether the Suicide Squad actor was quitting her stable job on an Australian soap opera to pursue a movie career in the States, slapping Leonardo DiCaprio in her audition for The Wolf of Wall Street, or penning letters to Quentin Tarantino about why she was the right pick for his film, Robbie isn't afraid to go after what she wants.
Margot Robbie refuses to be typecast in the entertainment indsutry
Another way that Robbie has found success is by subverting the expectations of others. She has starred in movies of all different genres to avoid being typecast. According to the movie star, she can't stan for people to label her as just one thing. "I have a real aversion to being put in a box," Robbie revealed in an interview with British Vogue. "The minute someone sums me up in two words I want to show them I'm the exact opposite."
'The Wolf of Wall Street' alum feels like a brat for hating one desciptor
One word that is often used to describe Robbie is "bombshell." Despite her body of work, the media often likes to zero in on her physical appearance much to the actor's chagrin. The descriptor bombshell really gets under Robbie's skin because she doesn't feel like it accurately or adequately describes her. And she reckons that the people who know her best would agree.
"I hate that word," Robbie shared with Vogue about the term "bombshell." "I hate it—so much. I feel like a brat saying that because there are worse things, but I'm not a bombshell. I'm not someone who walks in a room and the record stops and people turn like, 'Look at that woman.' That doesn't happen. People who know me, if they had to sum me up in one word I don't know what that word would be, but I'm certain it would not be bombshell."
Robbie will continue making all different types of movies
Clearly, Robbie has no interest in being categorized as just one thing. This is likely why she continues to surprise her fans and the industry with the types of roles that she takes on. Taking on drastically different roles also keeps the actor creatively invested in her work. "As soon as you have some success in one type of role, people want you to keep doing that thing," she revealed to British Vogue. "Which I think would just be… boring." 
Source: Read Full Article