Attention everyone wondering if Kylie Jenner and Travis Scott are still a couple: the answer is a resounding yep. Speculation about the pair's relationship status reached a fever pitch over the weekend, when what appeared to be unpublished images from Kylie and Travis' W Magazine shoot popped up online. More significant, though, was some apparent text within the article, which claimed "they are not a couple, and haven't been in two years."
FYI, Kylie and Travis' W Magazine shoot was reportedly scraped after the Astroworld Festival tragedy, but clearly the images leaked and quickly spread on social media. And while Kylie and Travis haven't spoken out about their relationship status, Kylie's sister Khloé Kardashian went ahead and shut down the rumors for them. In a comment captured by @commentsbycelebs, Khloé responded to TikTok user @angelesfrancoo's post about Kylie and Travis' W Magazine's spread with "Wow I don't know why this magazine would write this but they are very much a couple."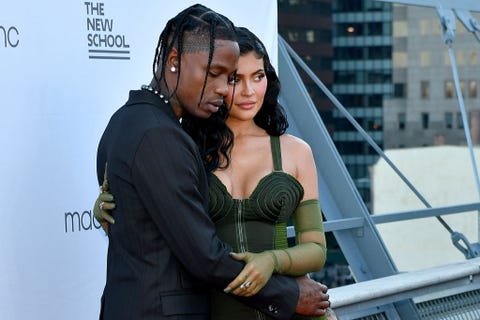 Khloé's statement comes amid sources telling TMZ that Travis and Kylie are—as the magazine put it—"100% together at the moment—meaning they're romantically involved and, presumably, exclusive too." The outlet was also told that Kylie and Travis were a "full-blown couple" during their shoot/profile for W Mag. Which is interesting given the article's vibe.
Per TMZ, the magazine wrote "Travis and Kylie seemed very comfortable under the sheets, but even though they will soon have two children together—their daughter, Stormi, is 3—they are not a couple, and haven't been in two years. They're the modern family!"
TMZ also notes that neither Travis nor Kylie are quoted in the article about their relationship, so, looks like they've stayed silent on where they stand through literally all of this!
Source: Read Full Article