Joanna Gaines is preparing to launch a TV network with her husband, Chip Gaines, but the Fixer Upper star still makes time for the little things. However, it took missing out on a sweet experience with her father to embrace the idea of a "meaningful moment."
Joanna Gaines turned down watching the sunset because of her son's bedtime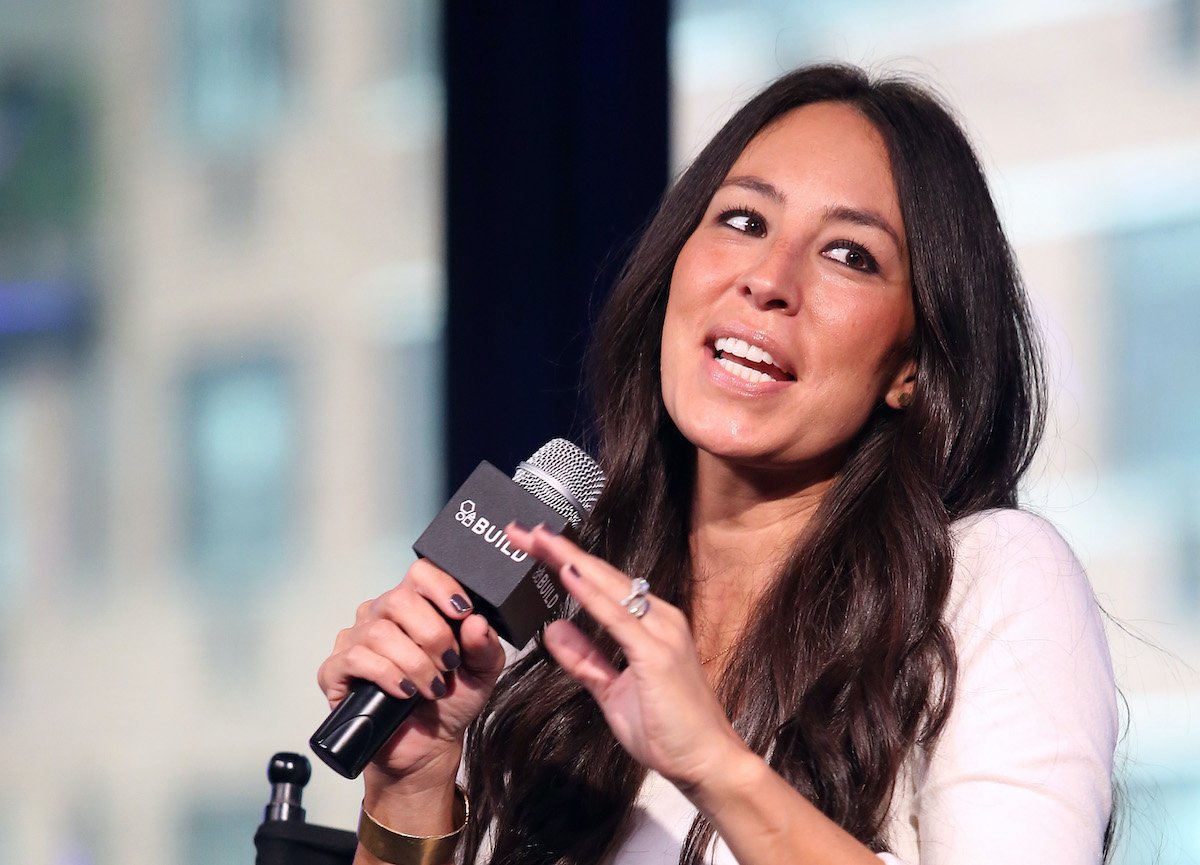 Originally featured in the spring 2021 issue of Magnolia Journal, Gaines wrote about a particular experience involving her dad, Jerry Stevens. The mother of five — Gaines and Chip are parents to three boys and two girls — explained how she turned down her dad's request to watch a sunset so she could get her son, now-2-year-old Crew, to bed. 
She explained Crew had been about a year old then and they'd figured out that if he went to bed by 7:30 p.m. he "was just an all-around happier kid the next day." During a "big family dinner" at her parents' house, the designer's father asked to her watch the sunset.
It would've meant staying another 15 minutes, Gaines guessed, but she was already stressed about Crew being up past his bedtime so she said no. "I saw it only for what it would cost me tomorrow," she said.
The 'Fixer Upper' star almost immediately regretted not staying to watch the sunset with her dad
"It didn't take me long to regret that moment," Gaines said. "My dad is the most understanding person when it comes to my family's time. An invitation to stay and watch the sun disappear with him was a special request.
After turning down her dad's request, the Magnolia Table author realized she'd "held a meaningful moment hostage in the name of efficiency." From then on, she vowed to ease up on "choosing efficiency over everything." 
Gaines didn't forget about not watching the sunset. She told Chip she needed to make it up to her dad but then the coronavirus pandemic happened and it had to be put on hold. 
Joanna Gaines finally watched the sunset with her dad in fall 2020
It wasn't until fall 2020 Gaines met up with her dad to watch the sun go down. After the first experience, the TV star made sure to appreciate the moment and not worry so much about her to-do list.
"Dad and I talked, mostly about the ordinary—the kids, work, the house—but the fact that I'd made it back to this place, that I'd been given a chance to reclaim a moment I'd so freely given away, was extraordinary," she said.
When she's not spending time with her family, Gaines is starring on her own discovery+ cooking show. Or she and Chip are gearing up for the launch of Magnolia Network while simultaneously running their other Magnolia businesses.
Source: Read Full Article