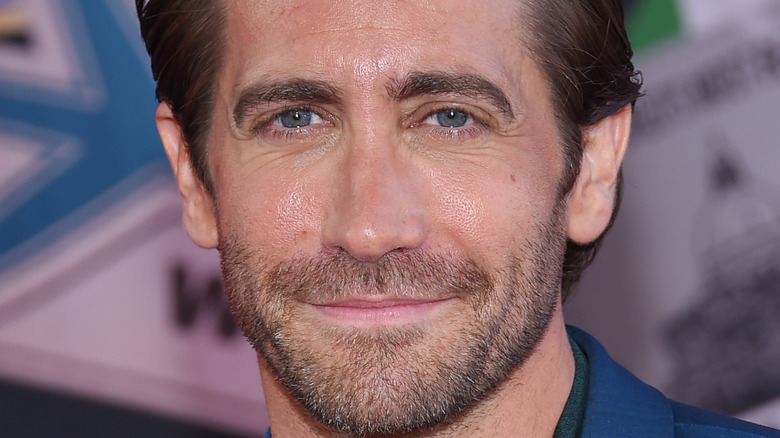 Gone are the days when celebrities solely viewed interviews as an opportunity to promote their work and progress their careers. While late-night talk show appearances and magazine editorials were typically reserved for conversations about stars' achievements and hopes for the world, they're becoming a space for A-listers to reveal their personal hygiene preferences (via CNN). During a recent appearance on the podcast "American Expert," Mila Kunis and Ashton Kutcher revealed that they only bathe their kids when they can see the dirt on them. The stars also added that they don't bathe too often themselves.
Following this revelation, Kristen Bell and Dax Shepard shared that their MO is to only bathe their kids when they "stink" per Today. Now "Nightcrawler" star Jake Gyllenhaal is opening up on how he takes care of his hygiene. In an interview with Vanity Fair, the star shared that he's recently changed his views on the importance of bathing (via Today).
Jake Gyllanhaal has rearranged his shower schedule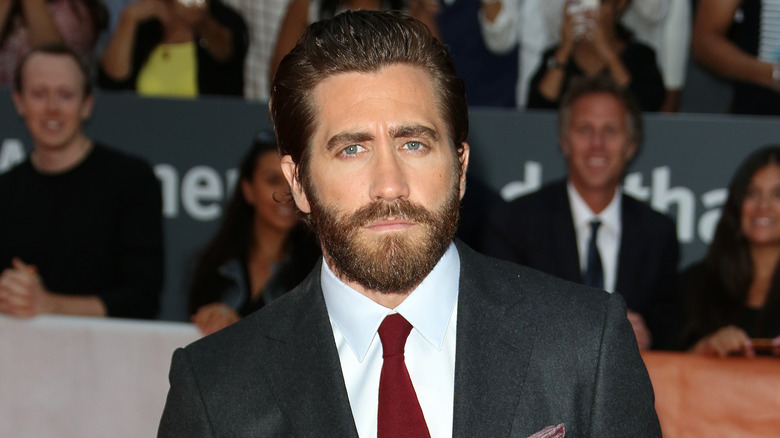 The new face of Prada's Luna Rossa Ocean fragrance, Jake Gyllenhaal spoke to Vanity Fair about the fragrance, his role in the upcoming Michael Bay film "Ambulance," and his life in New York City. After discussing the nautical themes in his Prada campaign and his limited interaction with the water of New York, save for when he showers, the interviewer asked Gyllenhaal if there's anything intriguing about his shower routine. The 40-year-old replied, "More and more I find bathing to be less necessary, at times. I do believe, because Elvis Costello is wonderful, that good manners and bad breath get you nowhere. So I do that."
Though the star did explain his decision to spend less time in the bathtub. Gyllenhaal said, "But I do also think that there's a whole world of not bathing that is also really helpful for skin maintenance, and we naturally clean ourselves." Considering the growing trend of celebrities sharing their showing habits, it's less of a surprise to learn that Gyllenhaal feels this way. However, his assertion that taking fewer baths helps skin maintenance is a welcome reminder.
Source: Read Full Article