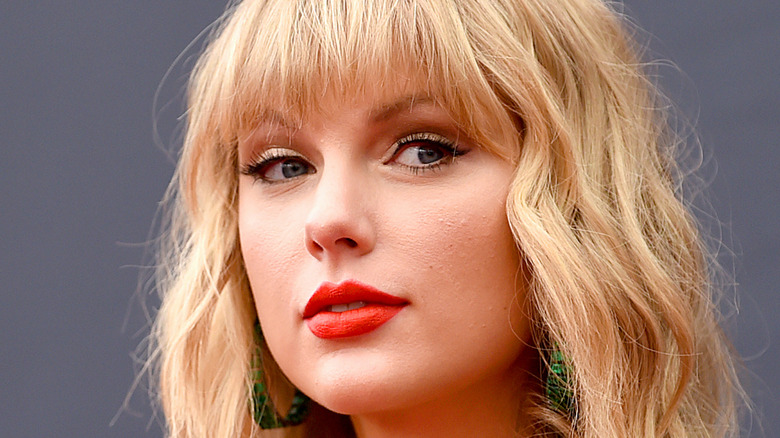 Taylor Swift has had many different relationships over the years. As the lyrics to one of her most famous tracks, "Shake It Off," go (via Genius), she has plenty of dates but can't seem to make 'em stay — or so the media would have us believe. The narrative surrounding Swift's personal life is blatantly misogynistic, which is something the singer-songwriter herself tackled when she questioned why male pop stars weren't held to the same unfair standards, as per Time. However, when it came to her relationship with Tom Hiddleston, even her biggest fans were left scratching their heads. 
As Elle notes, their romance was short-lived but highly memorable, taking in the infamous "I ❤ TS" shirt, Fourth of July themed PDAs, and a curious trip to the Vatican to name just a few. Swift and Hiddleston hooked up in early 2016, just a few weeks after her breakup from previous boyfriend Calvin Harris was made public. The relationship lasted a mere three months, with Swift ending things reportedly because, as a source told Us Weekly at the time, Hiddleston wanted them to be more public. 
Have these two managed to stay friendly, however?
There's no bad blood between them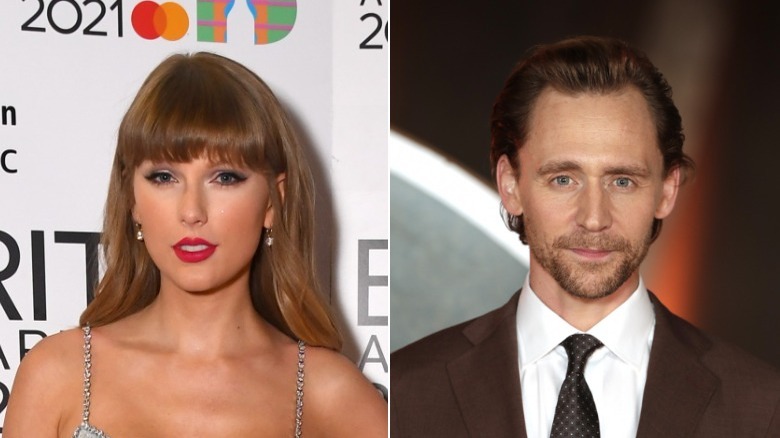 In a 2017 interview with GQ, Tom Hiddleston advised there are no hard feelings between him and former girlfriend Taylor Swift, gushingly describing her as "an amazing woman," as well as "generous and kind and lovely." The "Loki" star also confirmed they'd had a great time together and clarified their coupling absolutely wasn't for publicity. He admitted, "A relationship always takes work. A relationship in the limelight takes work. And it's not just the limelight. It's everything else." 
Just a month later, ET reported Hiddleston had been spotted with Swift's long-time buddy Ed Sheeran, suggesting there was indeed no bad blood between the exes. The Marvel star did reveal, during a 2019 chat with The New York Times, that he's more protective of his personal life after the experience with Swift, though. 
As Refinery 29 reports, Swifties believe a track on her hit record "Reputation," entitled "Getaway Car," is about the relationship with Hiddleston since it details jumping into something too quickly following a devastating breakup. On follow-up "Lover," the singer-songwriter admits, in "Cruel Summer," that she started falling for boyfriend Joe Alwyn while still involved with someone else, presumably Hiddleston (via Hollywood Life). 
When speaking to Empire in 2021, the British actor acknowledged he took a step back from public life following "a moment of consideration." Suffice to say, these two are probably never going to be BFFs but they don't seem to hold any ill will towards each other, either.
Source: Read Full Article