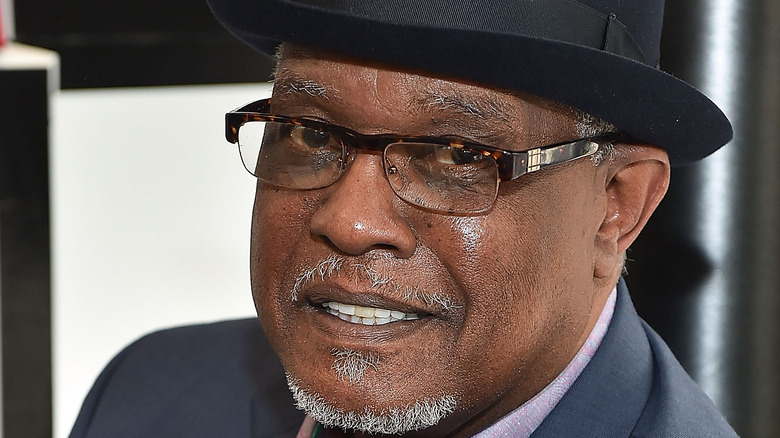 Paras Griffin/Getty Images
By Haley Van Horn/Aug. 30, 2021 3:24 pm EDT
NeNe Leakes is one of the most popular housewives in the history of the "Real Housewives" franchise. She was one of the original cast members on "The Real Housewives of Atlanta," but announced her departure via YouTube in September of 2020 (via Screen Rant). After she left the show, ratings began to go down, and she believes it was because she was a fan favorite who brought entertainment to the show.
Whether or not you agree with her statement, Leakes was a huge focal point on the show. Aside from her absence during Season 9, roughly a decade of her life was showcased on reality television for the world to see (per TV Insider). During that time, she divorced and remarried her husband, Gregg Leakes, according to Distractify. The ups and downs of her relationship were on display for fans of the show to watch.
Gregg Leakes was often involved in filming episodes of the show. According to TV Over Mind, the couple had their second wedding showcased on "Real Housewives." Seeing him on the show so often, you may have found yourself wondering where all of his wealth came from.
Gregg Leakes works in real estate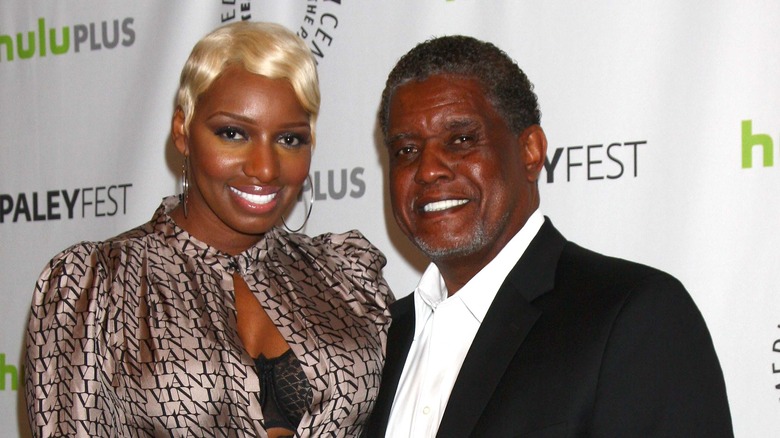 Gregg Leakes' net worth is estimated at $4 million, according to Celebrity Net Worth. While earnings from "The Real Housewives of Atlanta" certainly added to his fortune, Leakes was an established businessman before his life was profiled on the reality tv show.
While Leakes has no formal education beyond a high school diploma, he was able to make a living for himself in real estate investment in the Atlanta, Georgia real estate market (via TV Over Mind). While Leakes has joked that his relationship with his wife was his full-time job, it turns out he is also an established businessman. Aside from real estate investing, he was also working as a consultant (per Heavy). What exactly he was consulting on remains a mystery, but it was likely real estate driven given his background. Regardless, Leakes was a self-made businessman for over 20 years before appearing on the reality tv show.
Gregg Leakes keeps a low profile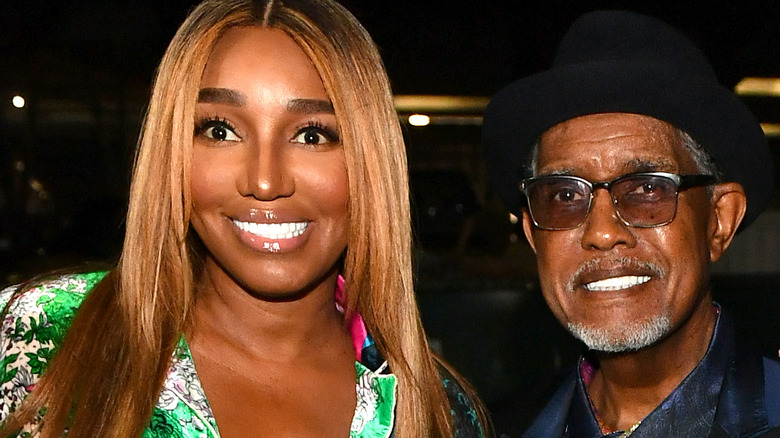 While NeNe Leakes has made her way up the financial ladder thanks to her $1 million per episode contract with Bravo, per TV Over Mind, her husband began building his fortune before ever appearing on the show. While Gregg Leakes has been featured on the show, he keeps a lower profile than NeNe does. There is not much known about Leakes' life before the show.
The wealthy businessman was raised New York before moving to Atlanta, Georgia (via HITC). He and NeNe married in 1997 before calling it quits while in the public eye in 2011. However, by 2013, the couple was back together (per Stars Offline).
Leakes was diagnosed with colon cancer in 2018 but went into remission after treatment shortly after (via Entertainment Weekly). Unfortunately, his cancer has returned and according to NeNe, it is fatal. She shared the tragic news during a public appearance where she stated, "You don't know what we're dealing with right now. When people approach and say, 'You're rude because you don't want to say happy birthday,' my husband is at home dying. I don't want to say 'happy birthday.'"
Source: Read Full Article