Eddie Redmayne returns as the brilliant magizoologist Newt Scamander in the upcoming movie, Fantastic Beasts: The Secrets of Dumbledore. According to the actor, the new film is a "wizarding heist movie." And he says his part in the story is a lot like Brad Pitt's in Ocean's Eleven.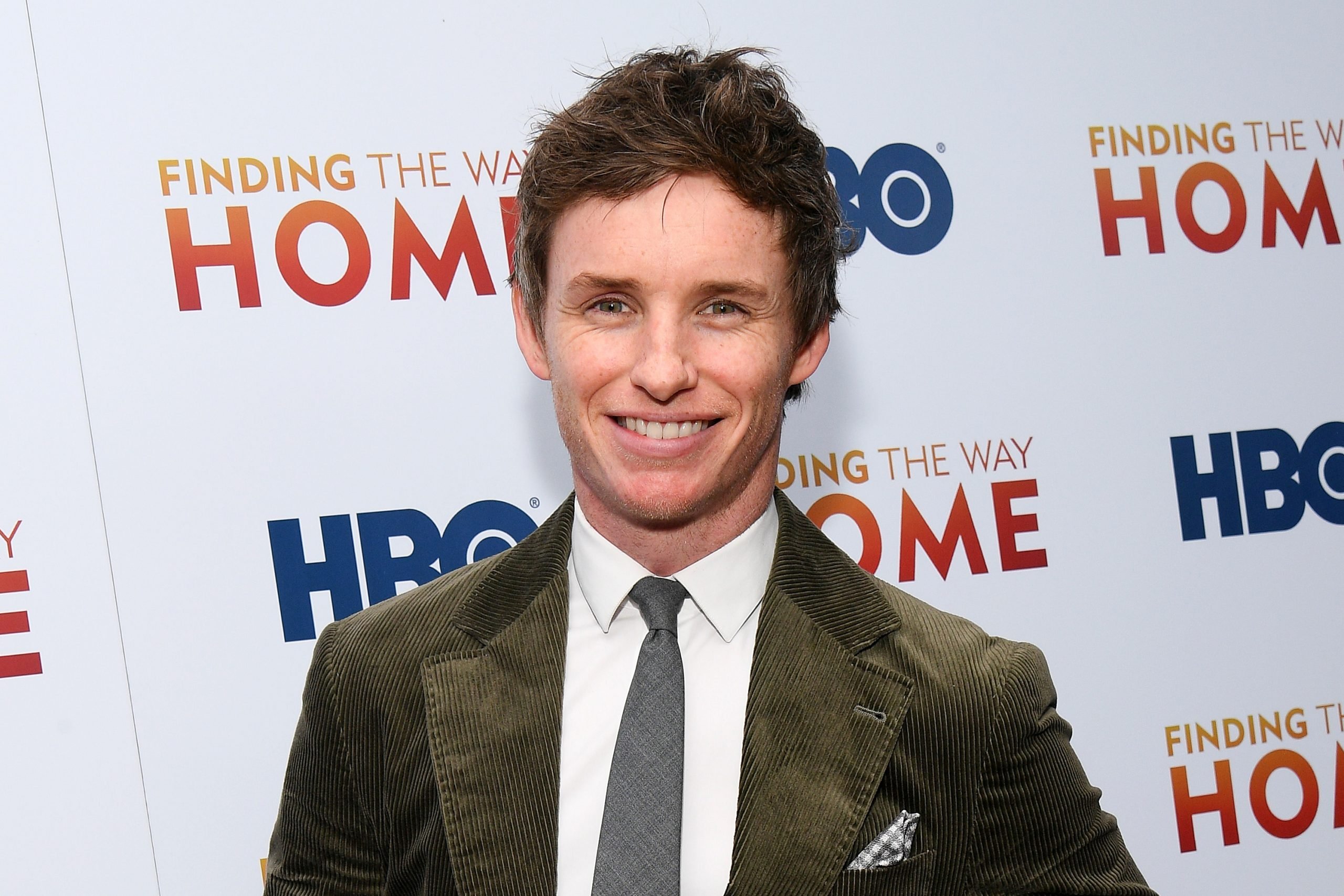 'Fantastic Beasts: The Secrets of Dumbledore' picks up with Newt Scamander and Albus Dumbledore 
Newt Scamander teams up with Albus Dumbledore (Jude Law) once again in Fantastic Beasts: The Secrets of Dumbledore. With Gellert Grindelwald (Mads Mikkelsen) on the rise, the two make a plan to bring the evil wizard down.
Newt is joined by his Muggle friends from the prequels, including Jacob Kowalski (Dan Fogler), Queenie Goldstein (Alison Sudol), and Tina Goldstein (Katherine Waterston). He will also reunite with his brother, Theseus Scamander (Callum Turner), Credence (Ezra Miller), and his wizard friends Yusuf Kama (William Nadylam) and Minerva McGonagall (Fiona Glascott).
Eddie Redmayne says he's like Brad Pitt in 'Fantastic Beasts: The Secrets of Dumbledore' 
The Fantastic Beasts: The Secrets of Dumbledore sequels sent Newt on exciting adventures around the world as he inadvertently unveiled Grindelwald's plans. But in a recent appearance on The Tonight Show with Jimmy Fallon, Redmayne told host Jimmy Fallon that the new film is centered on a magical heist.
"What I love about this one is it feels like it's sort of a wizarding heist movie," he said. "It's like Ocean's Eleven, set in a Wizarding World."
Comparing the new Harry Potter spinoff to the 2001 movie, Redmayne also connected their characters. "Jude Law, who plays Dumbledore, is basically George Clooney," he joked. "And I'm Brad Pitt — Obviously, [you] see the similarity — aspirational."
Eddie Redmayne reveals what he loves most about playing Newt Scamander in the Fantastic Beasts movies 
Redmayne has portrayed all kinds of complex characters over the last two decades. But in an interview with Ashley and Company, he revealed why his Fantastic Beasts character is one of his favorites.
"I adore Newt," the actor explained. "I love that he's an incredibly empathetic person. He looks for the good in people. He's also very happy in his own company and in the company of creatures, someone that enjoys silence."
The Academy Award winner also acknowledged how much he enjoys Newt's motivational epithets in the films. And he shared his appreciation for the character's optimism and hopeful spirit.
"It's the aspiring to make things better," Redmayne said. "Sometimes you go, 'I've really screwed that up, I'm just gonna hide away in my hovel.' And I love that the way he thinks is all about trying to make things better."
Redmayne will reportedly portray Newt Scamander in two more Fantastic Beasts sequels. The Fantastic Beasts: The Secrets of Dumbledore theatrical release date for the United States is April 15, 2022.
Source: Read Full Article