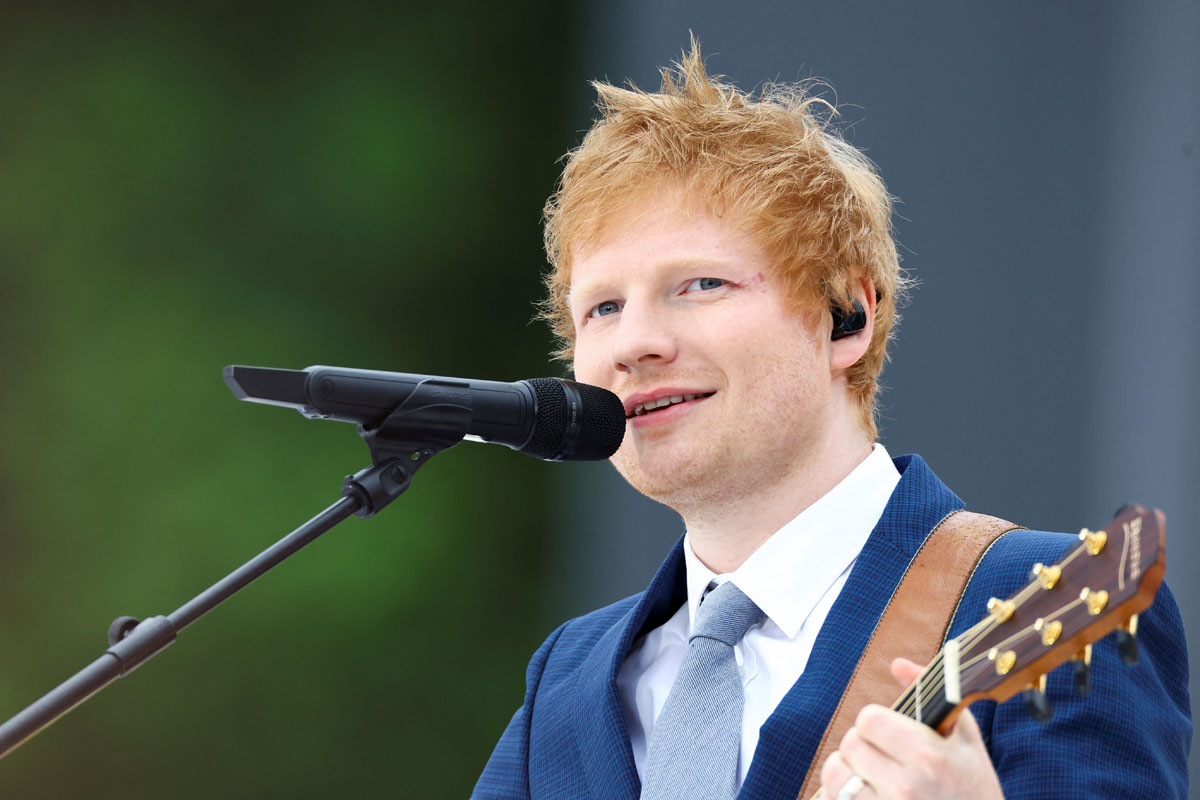 Ed Sheeran has been sued for copyright infringement at least three times. The most recent lawsuit, over "Shape of You," was brought by musicians Sami Chokri and Ross O'Donoghue who alleged the song copied lines and phrases from one of theirs. Ed already had to add the "No Scrubs" songwriters (shoutout to Real Housewives of Atlanta) to the credits of "Shape of You" due to similarities there. But he did win the other lawsuit and decided he is now going to film his entire recording process to help with future lawsuits.
Now, after Ed winning the most recent case, the judge has ordered that the artists who brought the suit have to pay Ed's legal fees. They have to make an interim payment of $1.1 million and the total sum could be more. Ouch, that's gotta sting for those artists.
The two artists who sued Ed Sheeran for copyright infringement over "Shape of You" have been ordered to pay the pop star over $1.1 million in legal fees, Billboard reports.

After Sheeran prevailed in the copyright suit, lawyers for the grime artist Sami Chokri and his co-writer Ross O'Donoghue tried to argue that their clients shouldn't have to cover the legal expenses of Sheeran and his co-defendants — songwriters Steven McCutcheon and Johnny McDaid — due to their "conduct… both before and during the proceedings." Judge Antony Zacaroli, however, rebuffed those claims and said Sheeran and co. were entitled to an "interim payment" of £916,200 (just over $1.1 million).

Despite today ruling, that total sum for legal expenses could still change. Another judge will oversee and assess the costs and damages due, and could decide to nix some, thus lowering how much Chokri and O'Donoghue owe.

Sheeran won his High Court copyright battle in England over his 2017 single "Shape of You" back in April after a high-profile trial. A judge ruled that Sheeran, McDaid and McCutcheon did not plagiarized Chokri's 2015 song "Oh Why."

In his ruling, the judge concluded that Sheeran "neither deliberately nor subconsciously" copied a phrase from "Oh Why" when writing "Shape of You," as Sheeran emphasized during the trial.

In a video statement posted to Twitter, Sheeran said, "While we're obviously happy with the result, I feel like claims like this are way too common now and have become a culture where a claim is made with the idea that a settlement will be cheaper than taking it to court. Even if there's no base for the claim. It's really damaging to the songwriting industry. There's only so many notes and very few chords used in pop music. Coincidence is bound to happen if 60,000 songs are being released every day on Spotify."

He continued, "I don't want to take anything away from the pain and hurt suffered by both sides of this case, but I just want to say that I'm not an entity. I'm not a corporation. I'm a human being. I'm a father. I'm a husband. I'm a son. Lawsuits are not a pleasant experience and I hope with this ruling it means in the future baseless claims like this can be avoided."
[From Yahoo! Entertainment]
I've already mentioned that Ed isn't my favorite despite begrudgingly enjoying some of his songs, including "Shape of You." But am I alone in thinking his statement is way too self-righteous for someone who has been sued for copyright infringement multiple times? Especially considering he already had to give retroactive credit to other (Black, female) songwriters for the same song. Like yes, you won this particular case out of your three copyright infringement cases, but you've also already admitted that the song in question wasn't a wholly original creation. And the list of his identifiers and saying he's not a corporation is just, ugh. The plaintiffs have lives too and they're not corporations either. I find the tone of his statement detracts from the accurate points he does make: that there are only so many notes and chords in pop music and coincidences happen. That's definitely true, but it seems that coincidences keep happening to Ed. Maybe instead of recording his entire writing process that time would be better spent after the process to make sure that any unwitting inspirations have been appropriately credited. Also, it's interesting opposing counsel cited Ed and his side's conduct before/during the case. I wonder what they're referring to.
Embed from Getty Images
Embed from Getty Images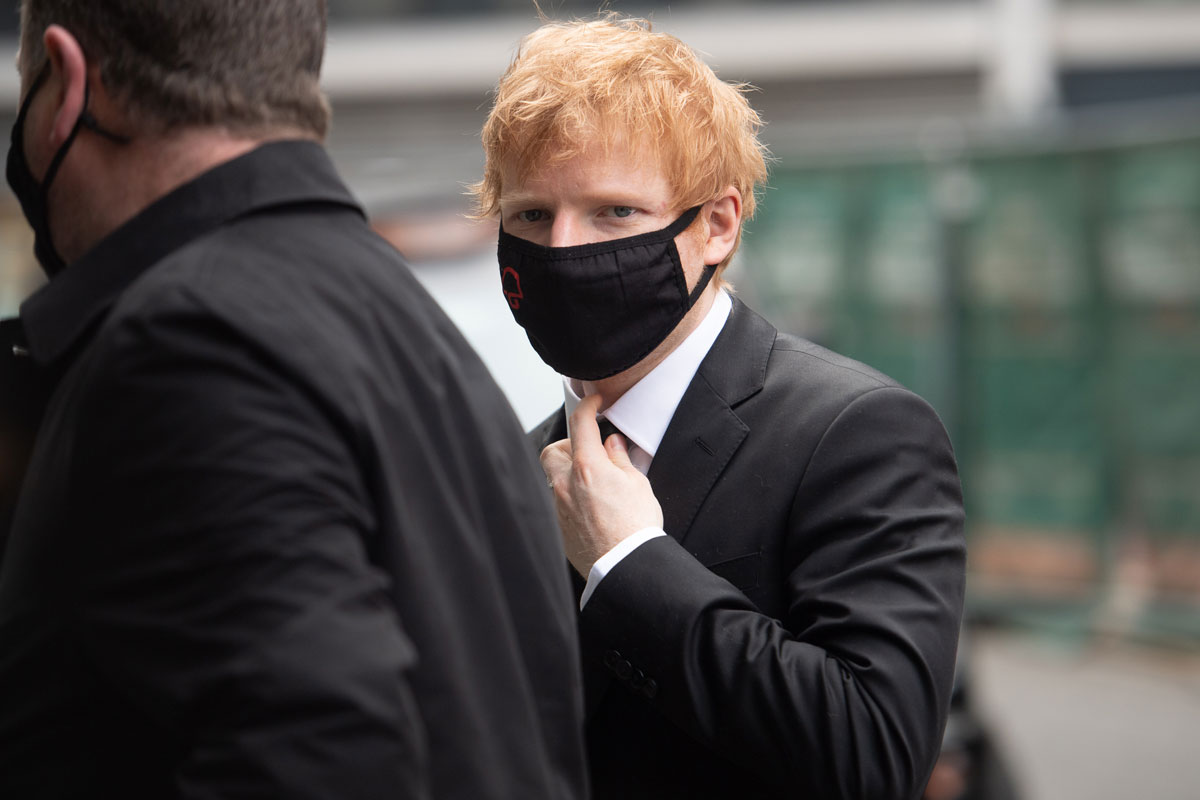 Photos credit: Avalon.red and Getty Images
Source: Read Full Article