Get ready for a Dolly Christmas. Dolly Parton's Christmas traditions mean the country music icon brings holiday cheer, presents, and cookies to her farm in Tennessee. And, of course, the Grammy winner makes sure there's an appearance by Santa.
Dolly Parton's Christmas traditions include hosting an annual Cookie Night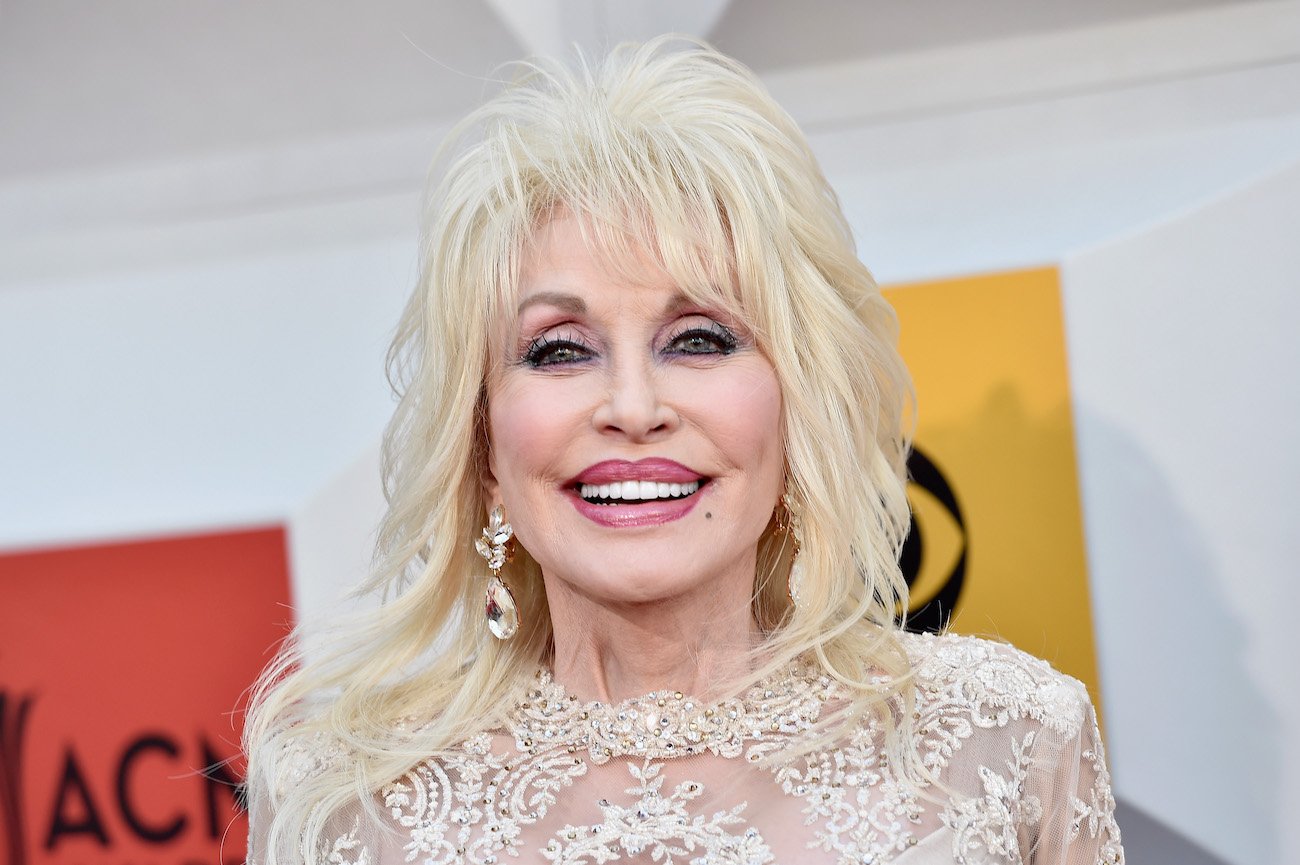 In a December 2020 interview with the U.K.'s Red Online, the "Jolene" singer shared some of the stuff she does every year come December. Among them is Parton's Christmas tradition where she hosts something she calls Cookie Night. 
"I don't have kids of my own, but I invite all the children in the family around to my house in the run-up to Christmas," she said.
Despite not having any children with her longtime husband, Carl Dean, Parton has 11 siblings which means she has a large extended family. As the "I Will Always Love You" singer explained, all the kids come over to her house for a fun night of activities. 
"They come at noon and stay the night, until noon the next day," she said. "I get a few of my friends to come and help with the littler kids, and we eat pizza and make cookies."
Dressing up as Santa is 1 of Dolly Parton's Christmas traditions 
Eating pizza and cookies isn't the only Parton Christmas tradition. Cookie Night also means Parton dresses up as Santa Claus. She comes through the chimney, which is really an elevator in her home, to hand out presents.
"I have an elevator in my house, and every Cookie Night, I dress it up like a chimney, with fake fire on it," Parton said before noting the kids "sit at the bottom waiting for Santa Claus."
"I dress up as Santa and come out of the elevator with their gifts! I've been doing that for years, and they all look forward to it," she added.
The country music icon has other Christmas traditions with Carl Dean
Parton's Christmas traditions go well beyond hosting Cookie Night. She and her longtime husband, Carl Dean, follow a tradition started by Parton's parents, Robert Lee Parton Sr. and Avie Lee Owens. They give each other a box of chocolate-covered cherries just like Parton's mom and dad when she was a kid.
"Mama would always buy Daddy​ a pack of handkerchiefs and a box of chocolate-covered cherries and daddy would always buy her a box of chocolate-covered cherries," Parton told Southern Living on their Biscuits and Jam podcast in November 2020. Parton continued: "Then they just swapped the box of candy, of course we all ate it, but it was just their tradition. And to this day, my husband and I do the same thing. I buy him a box of chocolate-covered cherries and, and he buys me some."
In addition to giving each other a box of chocolates, Parton and Dean get each other more practical Christmas gifts.
"My husband, Carl, and I are pretty easygoing when it comes to gifts," she said. "He's a carpenter and a mechanic, so I keep an eye on what he's missing or what he's worn out and I'll buy him tools or flashlights. He knows I love to cook, so he'll buy me things like aprons or oven mitts," Parton told Red Online.
Despite being known for wearing sparkly costumes when she's on stage, Parton doesn't put jewels on her Christmas list.
"People laugh when they ask, 'What did your husband buy for you?' thinking I'll say, 'A diamond ring!' He just buys me what he knows I really want," she said. 
Source: Read Full Article