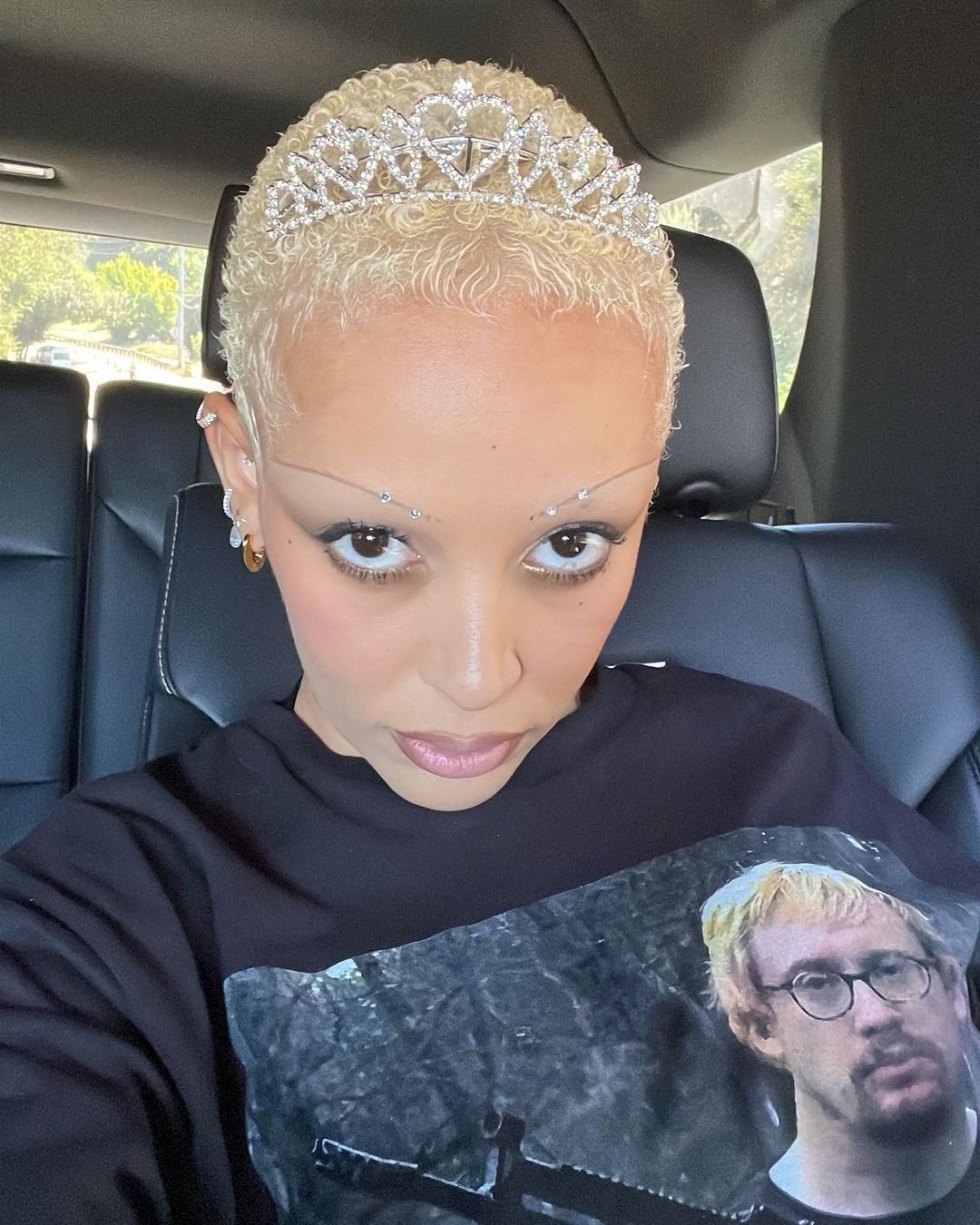 When Doja Cat started getting a lot of attention for her music, suddenly there was an interest in her background. Of course people started digging, and it didn't take them long to figure out that Doja had a history of hanging out in incel/misogynistic/Nazi online spaces and doing and saying dumb sh-t. She also recorded a song under the name "Dindu Nuffin" which seemingly disparaged Black victims of police brutality. In 2020, Doja said that she never stripped in incel video chatrooms but she did some "dumb-ass" stuff when she was younger and she gave some kind of apology. Crash cut to three years later, and Doja posted-and-deleted photos where she wore a t-shirt with an image of Sam Hyde, a "comedian" with neo-Nazi links.
The US rapper Doja Cat has been slammed online after photos posted to her Instagram account showed her wearing a T-shirt that featured an image of a comedian with neo-Nazi links. On Friday, several images posted on her account showed her wearing a top featuring the controversial comedian Sam Hyde.

The celebrity news account Pop Base said that Doja Cat, 27, initially shared her look in a photo on her main feed but later deleted it and re-uploaded a new version with the image cropped out. A slightly blurry selfie of her wearing the shirt showing Hyde's face was also posted on her Instagram stories.

Representatives for Doja Cat did not respond to a request for comment from Insider, made outside of normal working hours.

Hyde co-wrote "Million Dollar Extreme Presents: World Peace," a sketch-comedy show that premiered on Adult Swim in 2016. Pitchfork reported that the show was canceled after one season following criticism that it promoted racism and sexism and shared bigoted views.

In 2017, Hyde also pledged $5,000 for the legal defense of the founder of the Daily Stormer website, a neo-nazi publication. Andrew Anglin was sued by the Southern Poverty Law Center for organizing a "troll storm" against a Jewish woman in Montana, the Los Angeles Times reported. When a reporter contacted Hyde to ask for a comment, Hyde reportedly asked if they were Jewish and claimed $5,000 was nothing to him.
[From Yahoo]
I had no idea who Sam Hyde was or his background, or the fact that his merchandise exists. That's what gets me – you can argue that, oh, Doja maybe didn't know who he was and she just randomly wore this t-shirt, whoopsie. But where did she get it? This isn't a MAGA hat, which can unfortunately be found anywhere. You would actually have to seek this out and hunt for this t-shirt. So, yeah, I sort of believe she knew exactly what she was doing. It sounds like a continuation of her Nazi-adjacent bullsh-t.
— Bella Goth ☀️ (@WickedNFine) October 7, 2023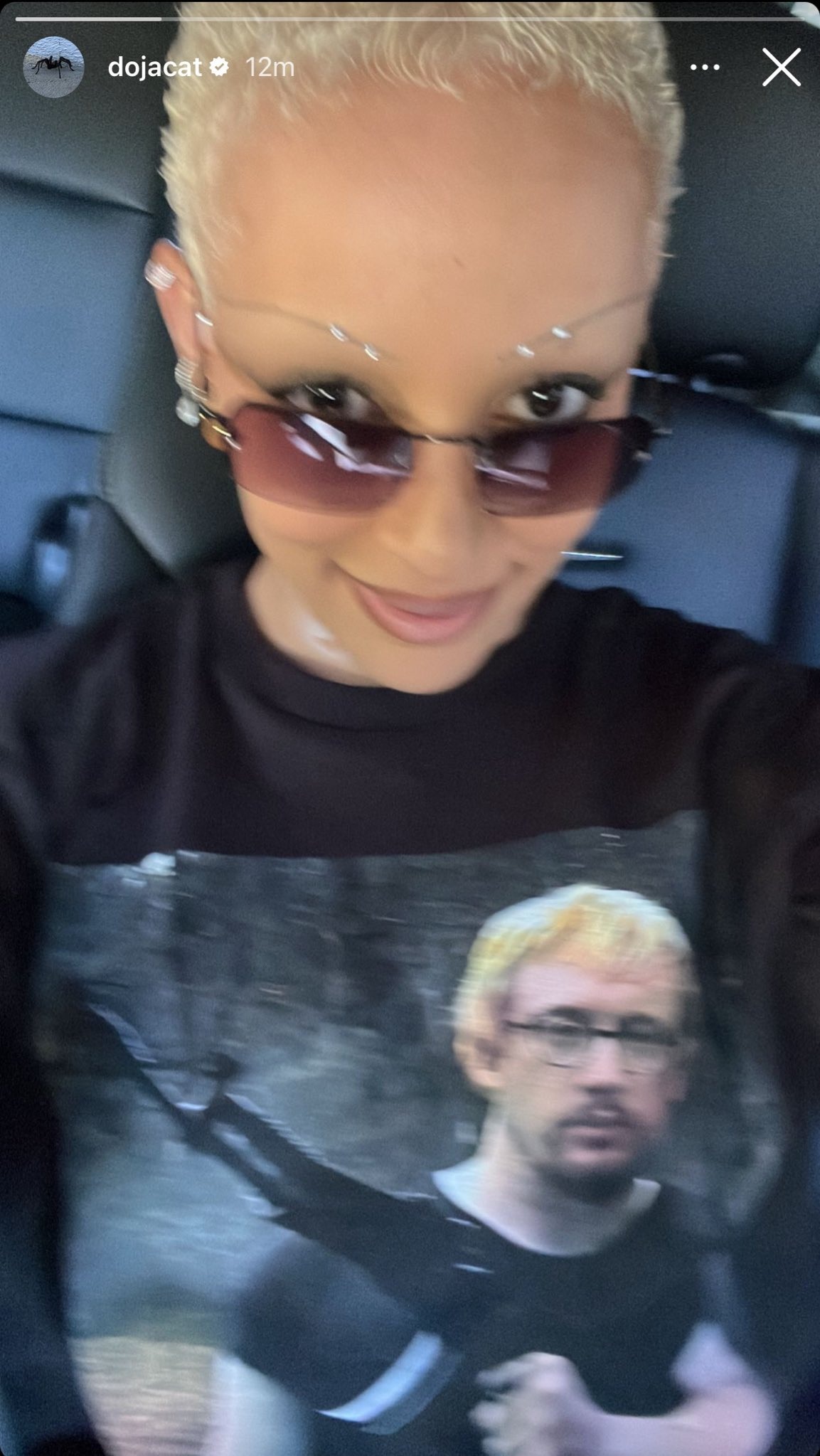 Photos courtesy of Doja Cat's social media, Avalon Red.
Source: Read Full Article