Chrissy Teigen openly expresses her highs and lows on social media. In Sept. 2020, the model and her husband, John Legend, revealed to their fans that their unborn child, Jack, died. Several weeks before Jack's death, Teigen went to the hospital for excessive bleeding.
Since losing her son, the Cravings author gave her Instagram followers some insight into how she's handling the grieving process.
Chrissy Teigen says she's 'slightly down lately' in a heartfelt Instagram post
Teigen and Legend shared that they were expecting their third child in Aug. 2020. The couple, who married in 2013, seemed elated to welcome another baby. Throughout their marriage, they had Luna, 5, and Miles, 3.
After announcing their baby news via Legend's music video for his song, "Wild," Teigen documented several moments from her pregnancy on social media. Last September, the model shared with her Instagram followers that she was experiencing abnormal bleeding and decided to seek professional help. Shortly after her hospital stay, she said her family experienced "the kind of deep pain you only hear about." Teigen confirmed via Instagram that Jack died at the hospital.
https://www.instagram.com/p/CS43xhphHjx/
Almost one year following Jack's death, the Lip Sync Battle host posted a photo of her and Legend on Instagram. While reminiscing about living in New York with the "All Of Me" crooner at the beginning of their relationship, Teigen said she hasn't dealt with her son's death wholly. 
"Just reminiscing about New York a lot lately, when things were simple, thinking about all the stuff I've done and been through not just this year but in my life. I'm slightly down lately," she captioned. "I don't really feel like I fully processed Jack."
Chrissy Teigen relied on alcohol after her son died
In addition to sharing her thoughts on losing Jack, Teigen gave her fans more information about her decision to quit drinking alcohol. The Never Have I Ever actor recalled being "day drunk" during her and Legend's courtship throughout her post. Also, Teigen said she was once a "functioning alcoholic."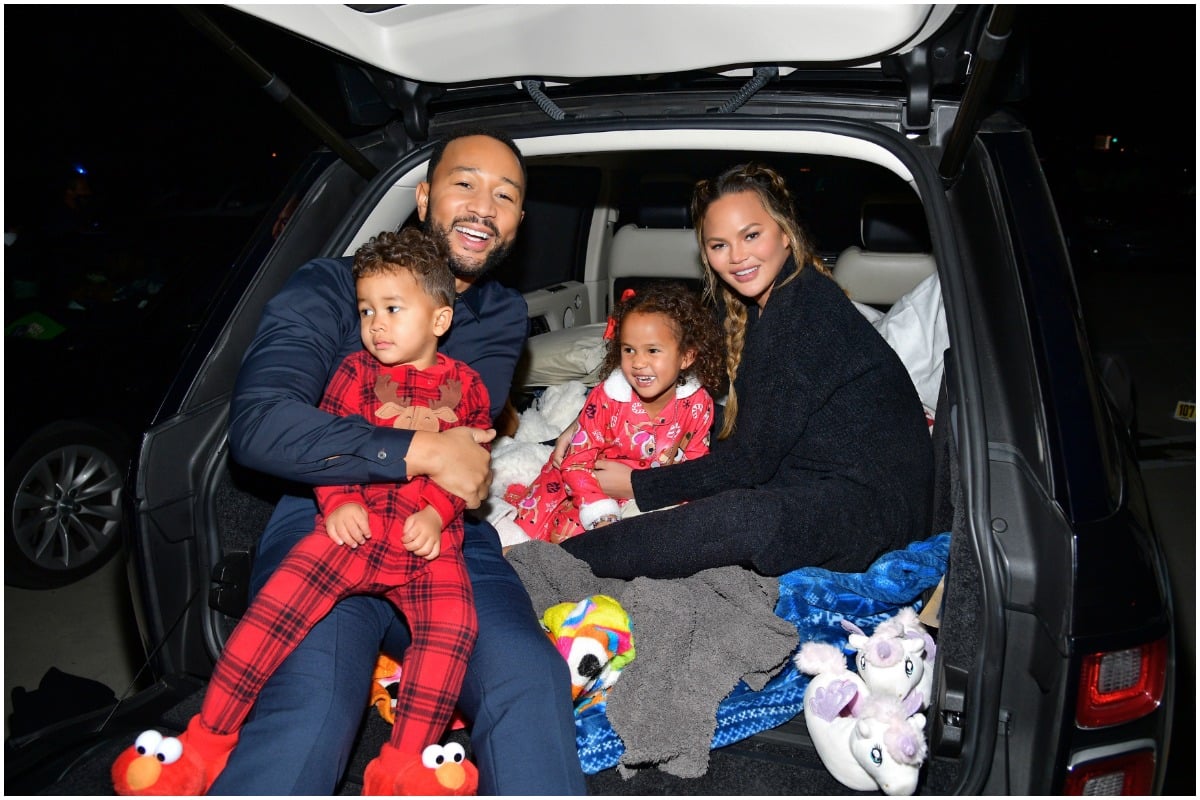 After Jack died, Teigen admittedly relied on alcohol to cope with his loss. However, the model completely stopped drinking in Jan. 2021. She said her choice to quit alcohol forced her to face her grief head-on. 
"Now that I don't have the alcohol to numb it away, things are just…there, waiting to be acknowledged," Teigen added while discussing Jack.
John Legend's wife recently dedicated her third cookbook to their son
Since Jack died, Teigen has focused on her upcoming projects. In Aug. 2021, she released her third cookbook, Cravings: All Together: Recipes To Love. While promoting the forthcoming book, Teigen dedicated the book to Jack in her Instagram stories. She also said the past year made her want "bright, new energy" for the third installment.
https://www.instagram.com/p/CSfAeDapjuk/
"It is incredibly hard to put into words what this book means to me," Teigen wrote. "How do you come up with a funny, enticing caption for a book that quite literally saved you. I didn't have a theme in mind when we made this book – all I knew was I wanted a bright new energy, but I also needed comfort." 
How to get help: In the U.S., contact the Substance Abuse and Mental Health Services Administration helpline at 1-800-662-4357.
Source: Read Full Article