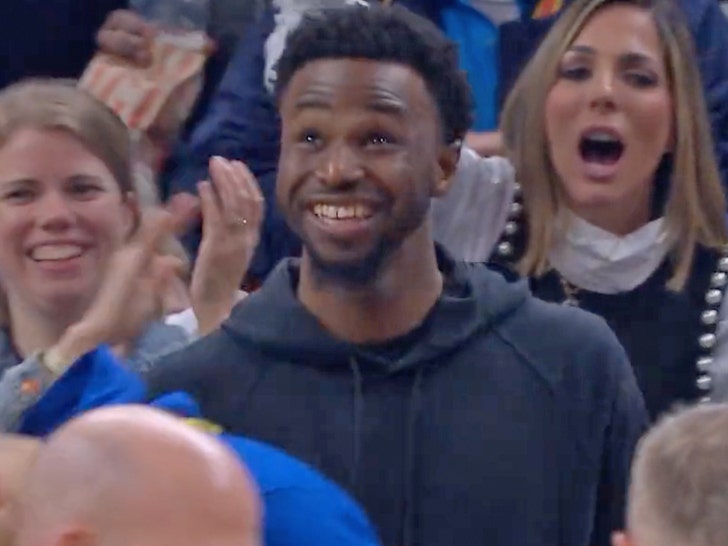 Warriors fans were thrilled to see Andrew Wiggins make it back to the Golden State bench on Tuesday night — giving the guy a standing ovation that was so loud, it brought a huge smile to the star's face.
The 28-year-old had been away from the team since February while dealing with a family issue — and while he said things weren't entirely resolved back at home yet, he felt it was at least "in a safe place where I can come back."
And, nobody was more thrilled to see it than those in the Bay Area — who showered him with cheers and applause during the Warriors vs. Thunder game at Chase Center.
Wiggins did not play in the contest — Dubs GM Bob Myers said they want to make sure his conditioning is right before he steps back on the court — but the forward told media members he didn't think it'd be "too long before" he's back out there.
As for the absence, Wiggins declined to get into specifics of it all … saying, "I'd rather just keep that private."
Wiggins, though, told media members he felt love from his teammates throughout his extended time away from the team, and he was super happy to be back.
As for the game, the Warriors clearly got good juju from Wiggins' comeback … beating OKC, 136-125.
Source: Read Full Article