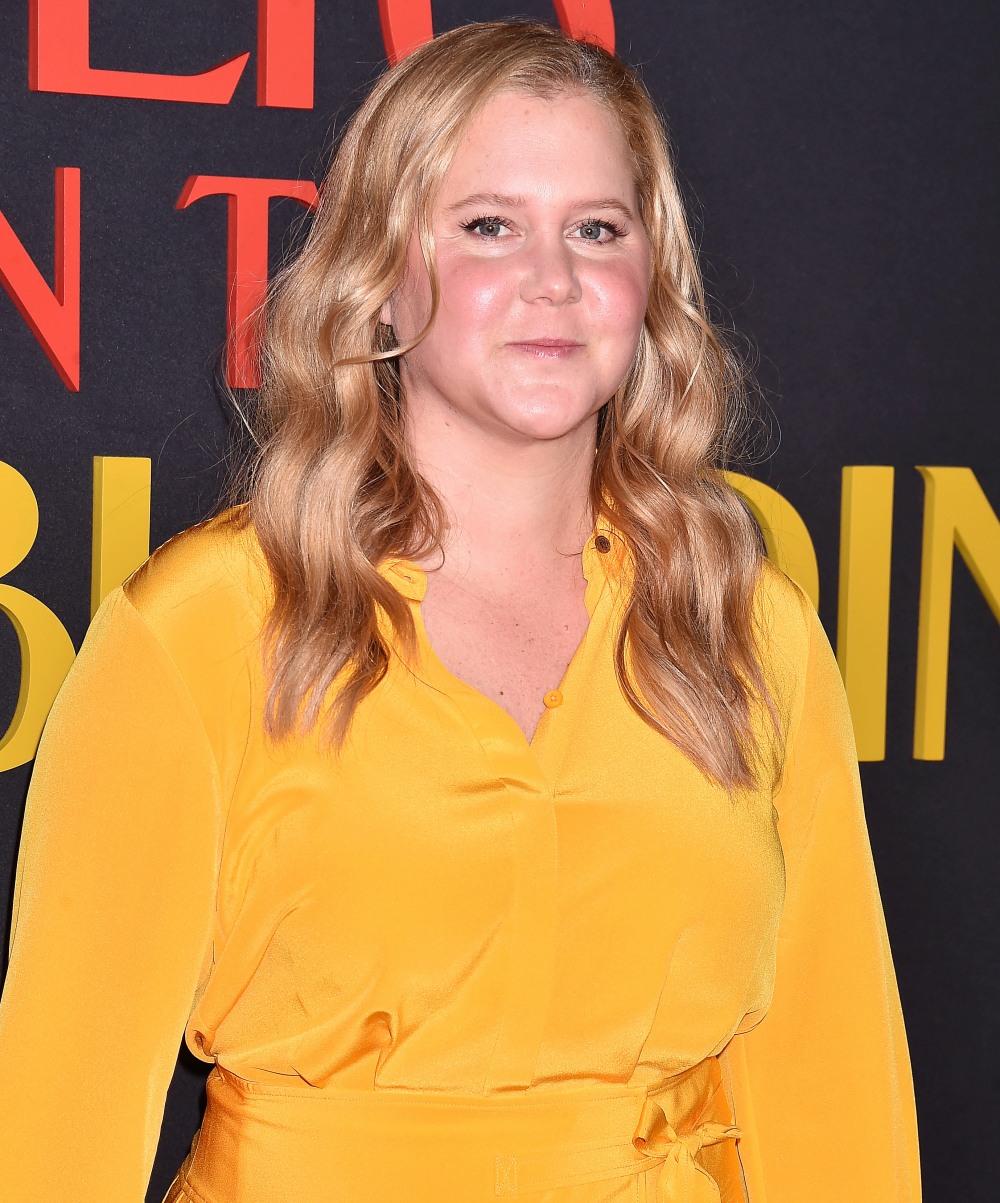 Amy Schumer was one small part of one of the best gossip stories during the pandemic. It all started in the final days of 2020, when Hilaria Baldwin was doing what she always does: pose for social media photos in lingerie whilst doing provocative yoga poses. Amy Schumer then trolled Hilaria about the photos, and Hilaria responded with an Instagram video about how people are so mean to her about how hot she is. What was funny about Hilaria's video is that she dropped her fake "Spanish accent" at the time, and afterwards, people started doing a deeper dive into Hilaria's years of lies about how she's "from Spain" and how she's faked a Spanish accent this whole time. Well, more than two years later, Schumer is making jokes about Hilaria in her new Netflix stand-up special, Amy Schumer: Emergency Contact.
"Do you guys know who Hilaria Baldwin is?" Schumer asks coyly. "I'm saying it wrong. I'm sorry," she says, adopting a Spanish accent. "Hilaria Baldwin. I just can't wrap my head around this story."

Schumer says she met Hilaria "years ago," backstage at "Saturday Night Live," where Hilaria told Schumer she was "'from España,' (with) a very thick Spanish accent."

"They have a von Trapp amount of children, and they named them all – I'm not sure, but very Spanish names like Jamón, Croqueta and Flamenco," Schumer continues. "And all of this would be fine and beautiful, except that 'Hilaria from España' is actually Hillary from Boston. This woman is in no way Spanish. Her parents are not from Spain. No one in her life is from Spain. You're going, 'What?!' Did you think I was just doing a really racist Spanish impression?

"So, I'm not trying to bully a sociopath. I have a point, OK?" Schumer continues. "I think what had happened was she went to Spain. And I've been lucky enough to go to Spain. Some of you have been. It's great, right? Don't you love it? I loved it, too. But Hillary from Boston … loooved it!" Schumer reverts to the Spanish accent before declaring "I am going to be from it!"

"My point is that all evidence points to this woman, since she met her husband, has straight up pretended to be from Spain," Schumer says in her special. "And her husband shot someone." Schumer's point: Neither cares about the other's transgressions in their marriage, so "find someone who can stand you."
[From USA Today]
So I think the part about Hilaria's baby names is kind of gross – Spanish names are lovely – but yes, Hilaria did give her children Spanish names to keep up her con about being "from Spain." Like, y'all know I'm not an Amy Schumer fan, but I'm totally fine with people ripping into Hilaria and I think it's legitimately bonkers that Hilaria is still doing it too. Remember that video of Hilaria giving an impromptu press conference on the street in January of this year? Remember how she randomly shouted "ven aquí!" and attempted a Mexican accent (as opposed to a Spanish accent)? Yeah. Hilaria does deserve to be called out.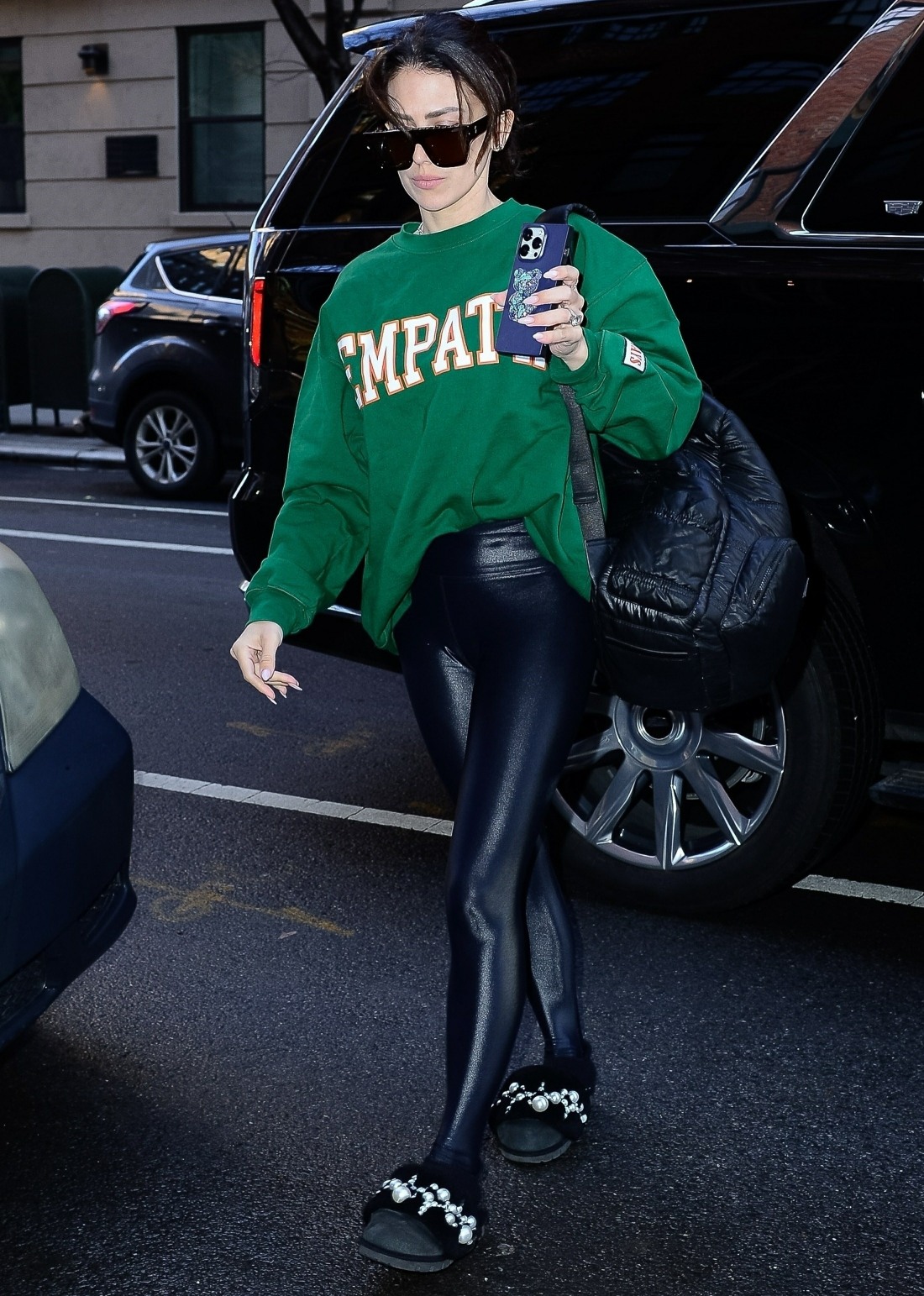 Photos courtesy of Avalon Red, Backgrid.
Source: Read Full Article