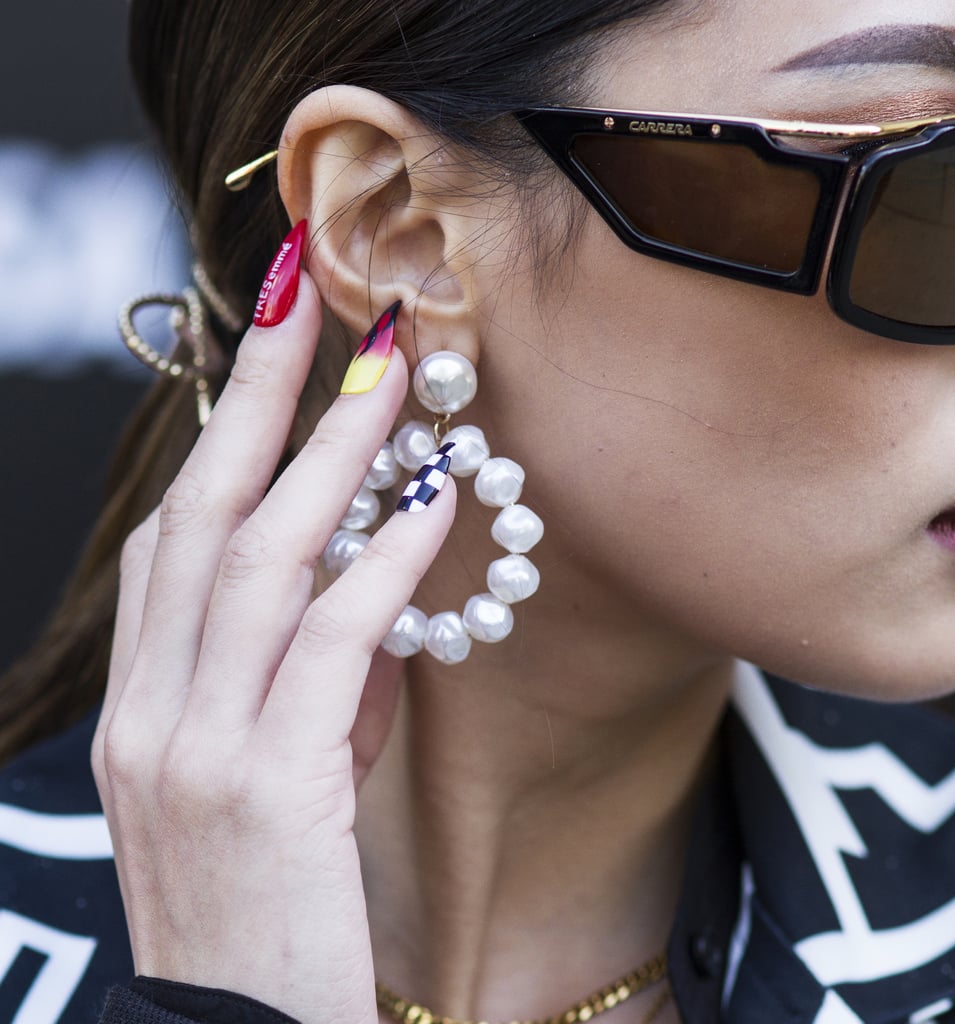 Summer's Colorblocking French-Manicure Trend Reimagines the Classic

Color-blocking french manicures are a huge summer nail-art trend.
This nail design puts a small twist on the classic french manicure.
The look can be done using summer's top nail-polish colors.
Trying a new nail design is one of the easiest ways to experiment with your look. Every season brings a new set of trends, ranging from over-the-top, maximalist designs to more understated, minimalist options. One of the hottest summer nail-art trends of 2022 is colorblocking french manicures, and the look is easy to get at home or the salon.
Unlike some nail-art looks involving intricate, hand-painted designs, the colorblocking french manicure trend is a twist on the classic. "Instead of doing the traditional pink and white, use pink and a bright color," Tammy Taylor, celebrity manicurist and brand founder, tells POPSUGAR. "Or mix and match your favorite colors in a colorful french style."
French manicures have taken on many different forms over the last few years, and this take on the two-toned nails is relatively uncomplicated. There are no double-french or swirly, abstract designs — the only change is the nail-polish colors. To really keep your nails on trend, consider some color combinations from the season's top nail-polish trends, such as green, blue, white, and chrome.
Get inspiration for the colorblocking french-manicure trend ahead.
Source: Read Full Article